Today is filled with races. Our favourite of the weekend is the Nascar Pinty's Series. The sun is shining so we brave the rickety Michelin overpass bridge and settle to watch the race at the start/finish line.
First the skydivers, GERONIMO! SKYDIVING TEAM
Oh no, where is the sun? It's getting cloudy, very windy and cold! We stick it out as long as we can and then seek Bailey's comfort.
Then a crash before our eyes. He gets it going and drives away.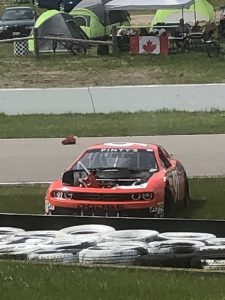 The skies open up but fortunately all the racing is over.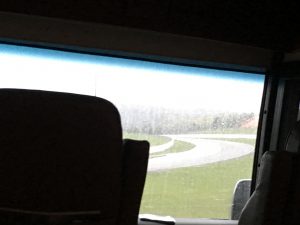 We loved the weekend even with this crazy weather.