We have a "really want to must see" list.  This is on it 🙂
"The Colorado River State Historic Park is located on a portion of the grounds of the old U.S. Army Quartermaster Depot (QMD) established in 1864. For nearly 20 years, all the military posts in the Southwest traced their lifelines to the Yuma Quartermaster Depot. On the high ground above the Colorado River, the U.S. Army's warehouses held a six-month supply of clothing, food, ammunition and other goods for forts in Arizona, Nevada, Utah, New Mexico and Texas – and were surrounded by as many as 900 mules and their teamsters. This beautiful 10-acre park includes five buildings dating back to the Depot's earliest days – among the oldest and best-preserved buildings in the state of Arizona."
Cause you always need more cowbell, even back then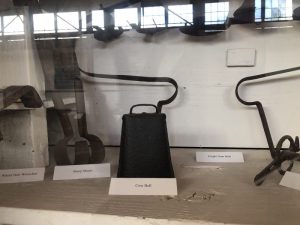 We walk the trail on the other side of this structure.  Allan wondered what it is, I told him it was where they burned the bodies.  I may have been a little wrong,  but in my defence it does look like it from the other side.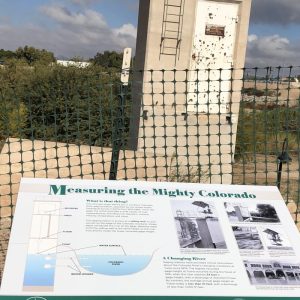 This building looks like this on all four sides, no windows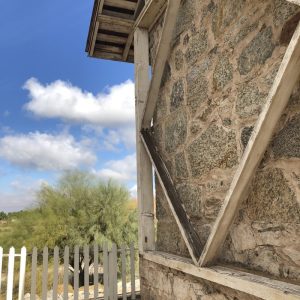 Not sure why I never wondered how pomegranits came to be…
Inside the chef honchos digs
What's smack dab in the middle of the park??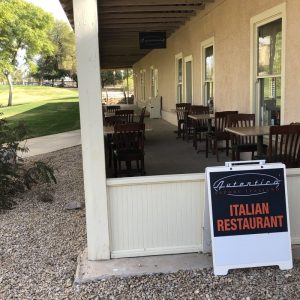 An authentic Italian restaurant.  The owner, Mario, says it's the best Italian anywhere but don't take his word for it, try it ourselves.  We were too full but we will be back!  Who would have thought it was a good idea to put an Italian restaurant in a state historic park?  We thought we'd go on New Year's Day but the park is closed so you can't get to the restaurant
In the restaurant which used to be… see map above is this massive safe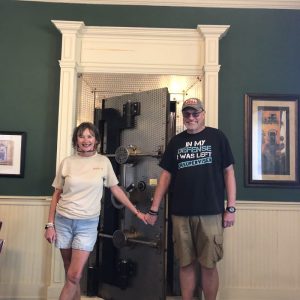 Hanging out with Teddy!
Would not catch either of us in this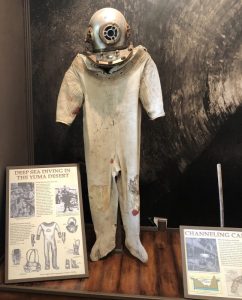 Stand clear, train is coming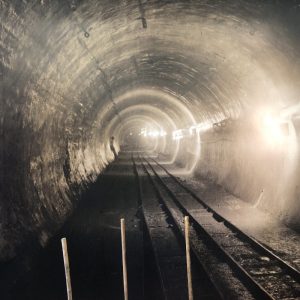 Anyone looking for a new book? 
One of my favourite views