We walk to Hertz to pick up the rental.  We had it scheduled for 10a pick up.  Not a good start, only one guy working and our car isn't ready.  He goes outside to wash it.  What's the point of reserving?  Finally on our way with a Kia Forte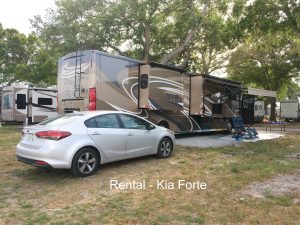 We get to Costco a bit before they open, huge lineup.  We follow what everyone is doing, grab a cart and wait in line.
It's not till you get to the front of the line that they offer to wipe your cart.  Wouldn't the damage already been done by then?  At the entrance, they have a sign, Out of Stock: toilet paper, hand sanitizer, wipes.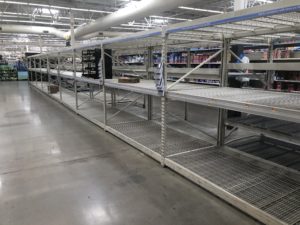 Inside we attempt to find aisles that aren't too busy, it is so stressful people just don't get it.  We get our items, pay – no protection for the check out people.  Now the lineup is at least twice as long.  Social distancing – not much in effect.
Back home, unpack the groceries and decide we'll go to Dunedin, home of Blue Jay's Spring Training Camp, training is cancelled, another casualty of COVID-19. We are not Blue Jay or even baseballs fans but Dunedin looks like a cute town.
Not this year 🙁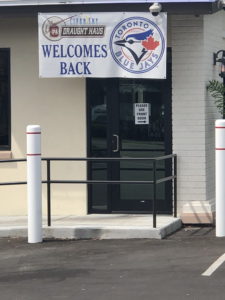 We are not Blue Jay or baseballs fans but Dunedin looks like a cute town.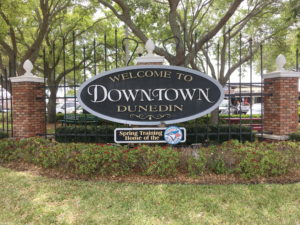 It's St. Patrick's day and although Dunedin cancelled the events, these people obviously didn't get the memo.  We did not walk on that side of Main St.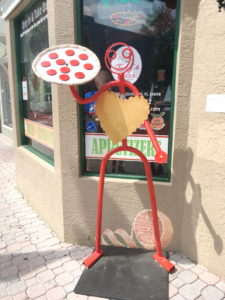 Tomorrow, St. Pete's.