Guess what we wake up to!?
We are going to Vernon today, it would have been nice to have dry roads.  Airport is 10 minutes from home, this is the best shot yet of an incoming Plane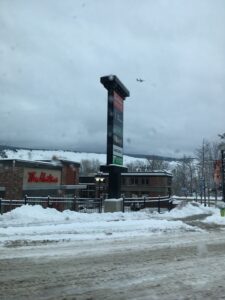 Humm you think??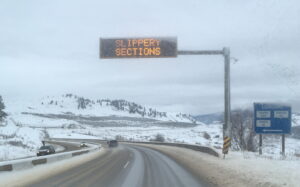 Vernon, cleaning sidewalks is not a priority
Safely back home we go for a walk down the walkway to avoid the slippery roads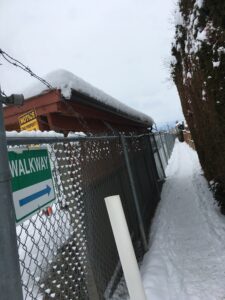 Snow and more snow
Snowpeople!!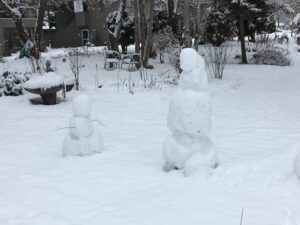 Bird feeders         
  Duck Lake,  frozen 😢
Home, let's play Dos.  This is not, an example of a good hand!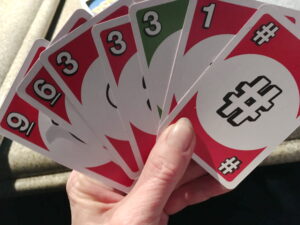 Love our area rugs with the underlay, to keep us warm. Drives me crazy how they don't stay put!  Underlays are always popping out!!