Almost since the beginning of having Bailey, 4ish years. our holding tank sensors AFTER emptying the tanks read Grey 3/4 full, Black 1/2 full.  The toilet sensors did change to green but we normally had to "swizzle" (shoot water into the tanks, eventually they turn green)
We can last 3 days between dumps.  The last few dumps the sensors would turn red after 1-1/2ish days.  Time to seek outside assistance.  In comes "RV Flush"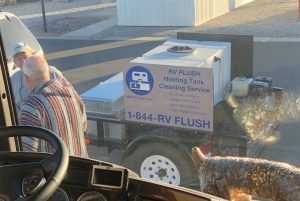 Patrick explained the issue is the "poop" turns into struvite which is hard as rock.  He showed Allan a sample and banged it on his trailer.   Yep,  it's  hard!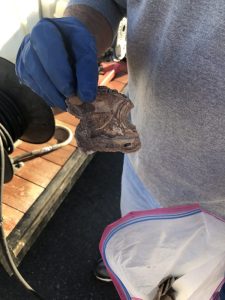 Patrick in action
Within 1/2h our tanks show as ….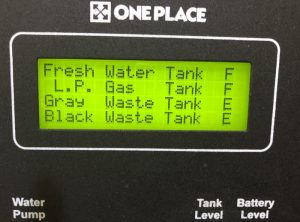 We use Happy Camper Tank treatment.  Patrick says the product is good but use twice the amount they call for.  He however, recommends TankTech SRX Probiotic RV Tank Treatment  We'll try it when we are out of HC
That done we're off to check out Walley's World, no not Walmart but Wally's World full of great RV stuff
Next stop Big Bob's Carpet to check out, well carpeting
Next delicious dinner, another poop. didn't take a photo
Next local jam, more country than we like but still fun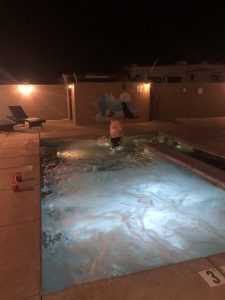 Hot tub time!
Good night!