Plan:       Explore Twin Falls
Reality:  Not as planned
The wind, rain and Bailey rocking wake me up. Allan, the trooper he is, sleeps through it.  Do I wake him to pull in the slide cause the toppers are going nuts?  Hum, Allan needs his beauty sleep, I'll wait a while.  I can't believe, though I should by now, believe he can sleep through this.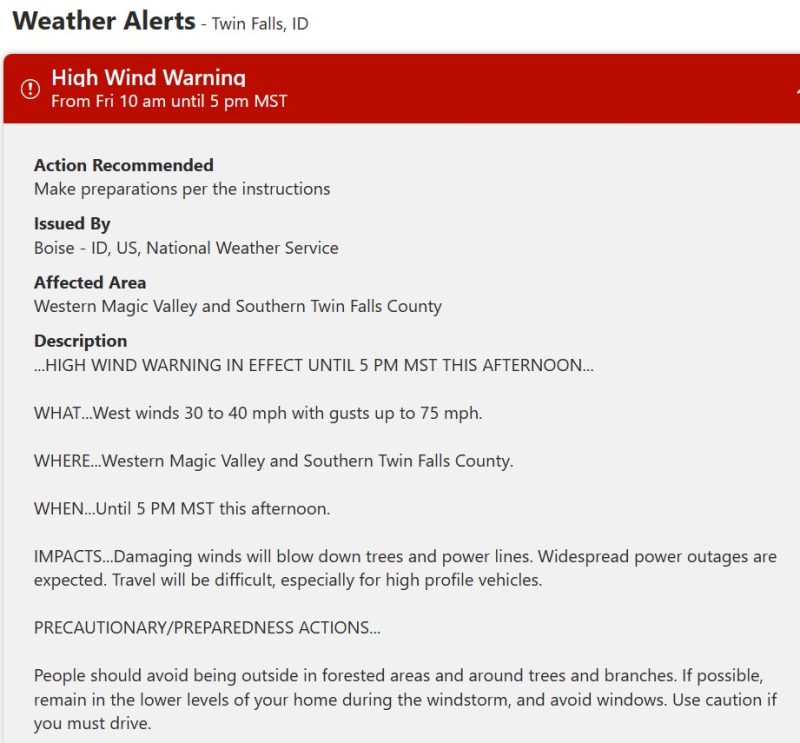 This photo taken at 10.12a the morning rain had stopped but those winds!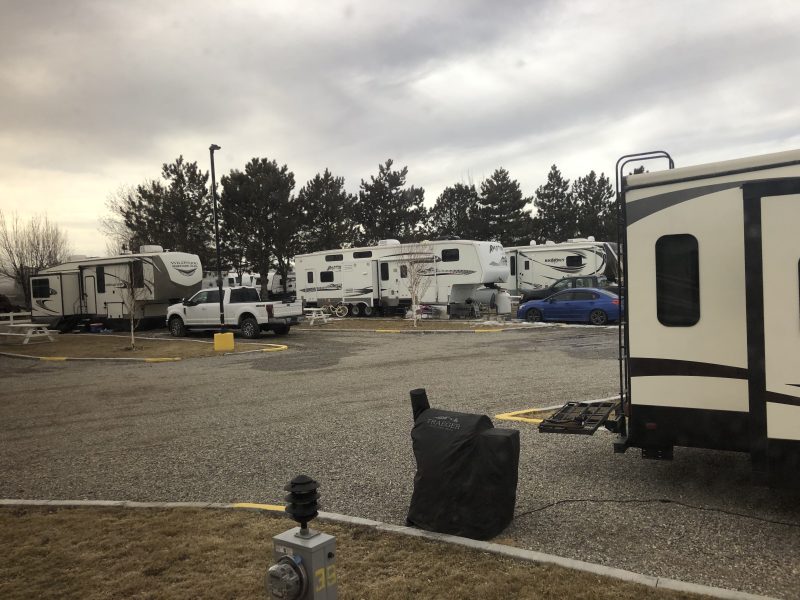 Not loving this!  How many are saying "ha ha" after the mild winter we had   Hail
1.13p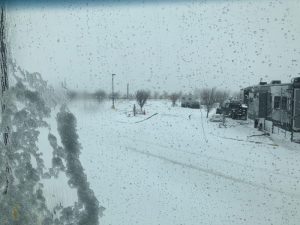 Now more, clicking will just make you sad/happy!  Snow
1.53p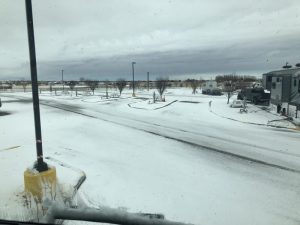 2.36p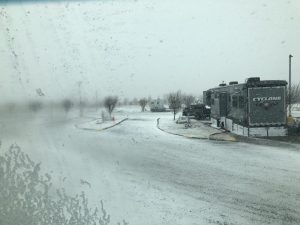 3.00p                            Decide to extend our stay here by a day. Didn't get to explore Twin Falls today and want the roads to settle down.  Call toffice to extend.
4.10p                           Weather has settled down, roads are cleared. Should we have waited to extend?  Nope cause we do want to explore  Twin Falls hopefully we made the right decision
Stay in Bailey day, beer, wine, cards, a park walk and a delicious dinner.
Loaded fries, second photo half in sunshine!
Found the best radio station yet here, Magic 95.1 downloadable @ https://onlineradiobox.com/us/magic951/     Give it a try!!
For those who know me best…