We're ready for a pedi – great find Emma V. Nail Art. Best pedi I've had and I'm old! Allan agreed with the pedi not the old part. Or did he?? At $35 it was the cheapest pedi we've had in forever 🙂 It took over an hour, she used a cheese grater, hot rocks and hits – we loved it!!!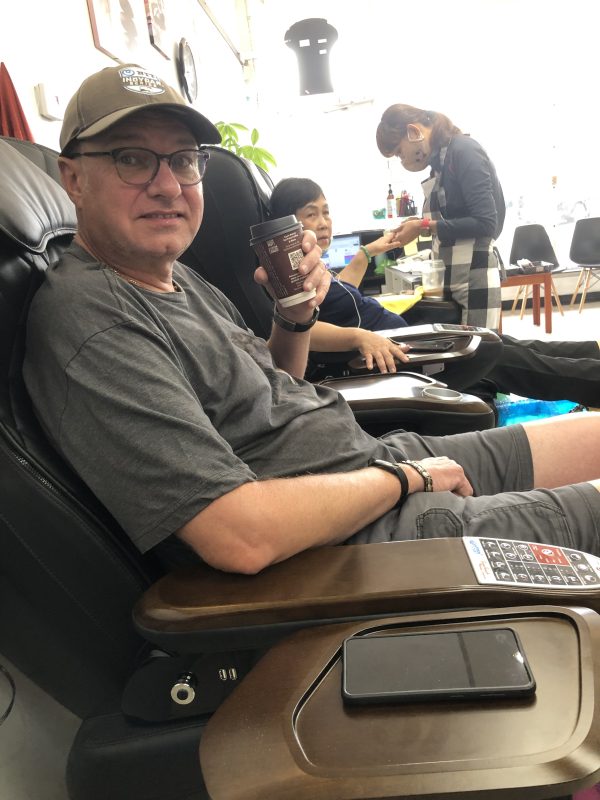 Next stop, 400m away, Cascades Casino We got a Players Card, cause we're such players! They loaded a free $10 to the card for joining. Off we go to find what machine we want to play. We want it to have the ability to win a spin of the top wheel. Here we are at the Pac Man machine. It ate my $10 too quickly, Allan did well!
Smile almost as big as finding a great tasting amber beer 🙂 $30.03 win on the casino's dime.
We enter downtown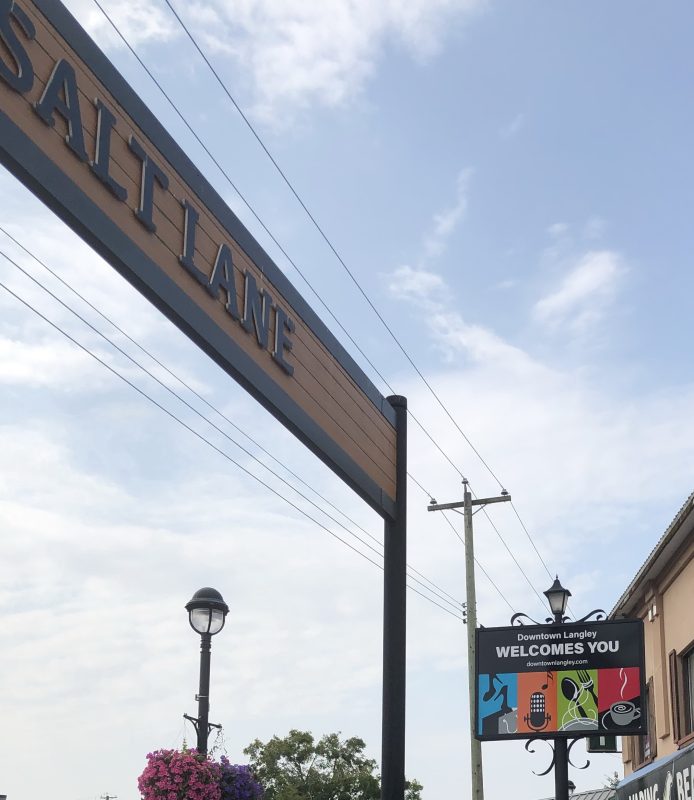 they were decorating for Christmas, lights, balls, etc. Why? It's not even Hallowe'en yet! Should have snapped a photo. On we go… Snow
Now we get it, they are filming a Christmas movie. Googled, can't figure out which one. Should have asked.