Not much excitement except:
1) our pickleball paddles & balls arrived in a back pack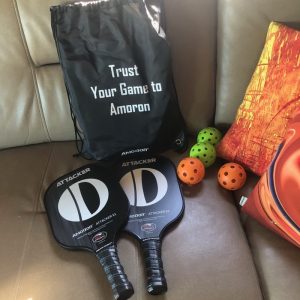 2) after several days & attempts we got the new TV installed. We went through 2 mounts, I would have given up, happy now that Allan's determination won!  It has a great picture.
We decided burritos for dinner but no sour cream so off we walk to Walmart, Today is the worst weather day since we've been in Yuma. "As the Sunniest Place in the World, Yuma has an average of 308 sunny days per year… that's 4,000 hours of pure Vitamin D!"  This is one of the 57 non-sunny days.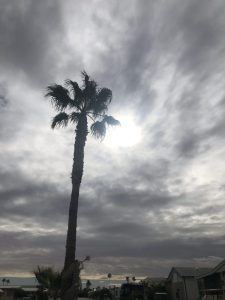 This is the cart that won first place in the "Golf Cart Parade"  Well deserved  My new tagline…. "Don't get your tinsel in a tangle!"
This is the first brew neither one of us wanted to drink! Oatmeal brew, who thinks up this stuff?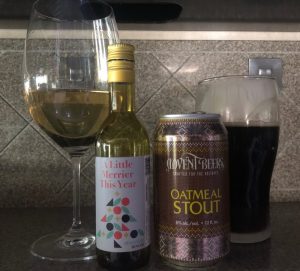 Burritos! 
As I am writing this on the 13th I am going to include our advent #13.
After waiting all these days Allan gets an amber.  Should have guessed this as Omi was all about the 13ths and Allan!  Taste test: Declared it good but not as good as Shiner Bock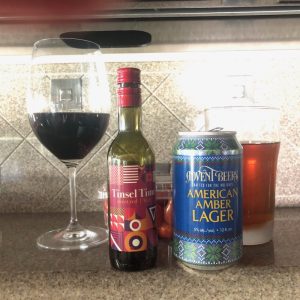 Dinner wine, Berlinger Merlot but in a clear bottle.  What's up with that, Clear bottles are used primarily for wines that are meant to be consumed young. Coloured g
lass is essential for age-worthy wines because they limit exposure to sunlight and fluorescent light rays that can change the colour, aroma and taste of the wine.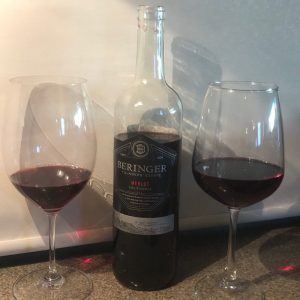 Watching Shark Tank then off to the hot tub.