Dec 01 – Move Day! Why??
Kyle purchased a new vehicle a Kia "TellURide" that should be delivered anyday. But wait….. the supply chain issue and a shortage of microchips is playing havoc with delivery.
Once it arrives Kyle, rightly, wants to park it in the garage so storage unit here we come!! I've been super stressed about this move cause of the flooding and unsettled conditions through the Malahat. The plus side is if the weather isn't good we'll forfeit the U-Haul rental or if the weather is bad once we are at Kyle's we can delay our trip back.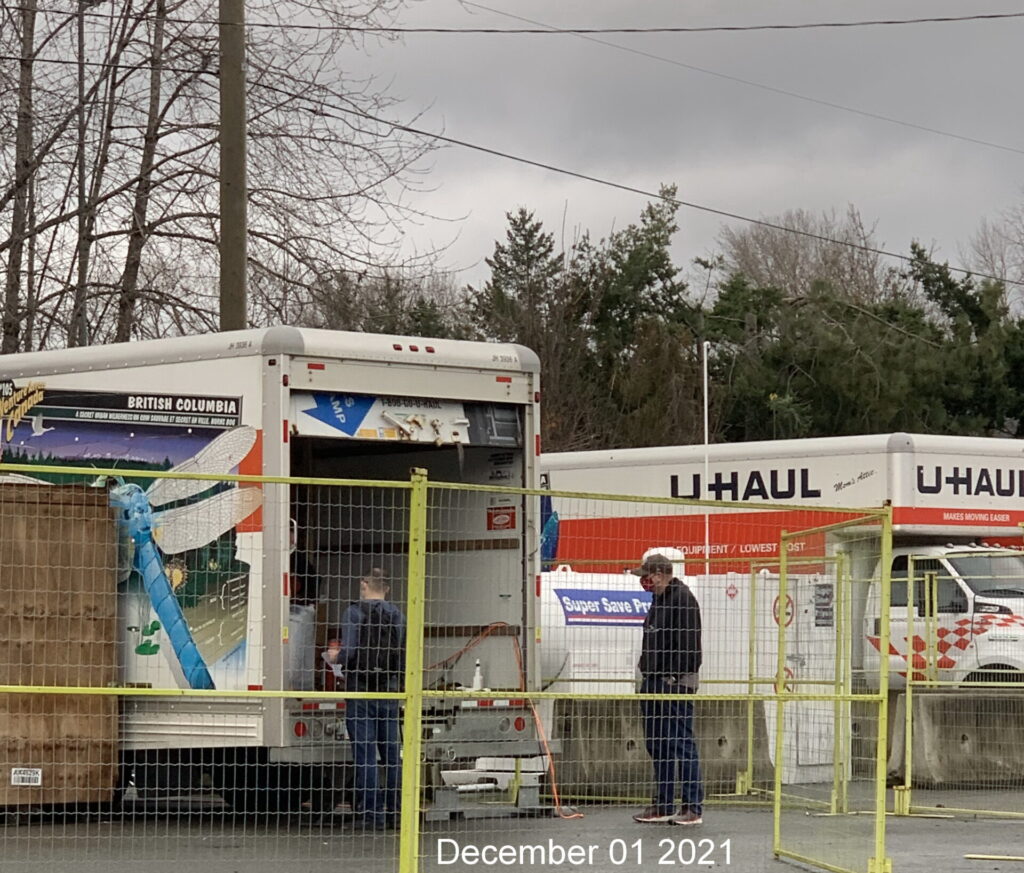 944a – This is the where the Malahat washed out. Smooth sailing… We lucked out with the weather/road closures.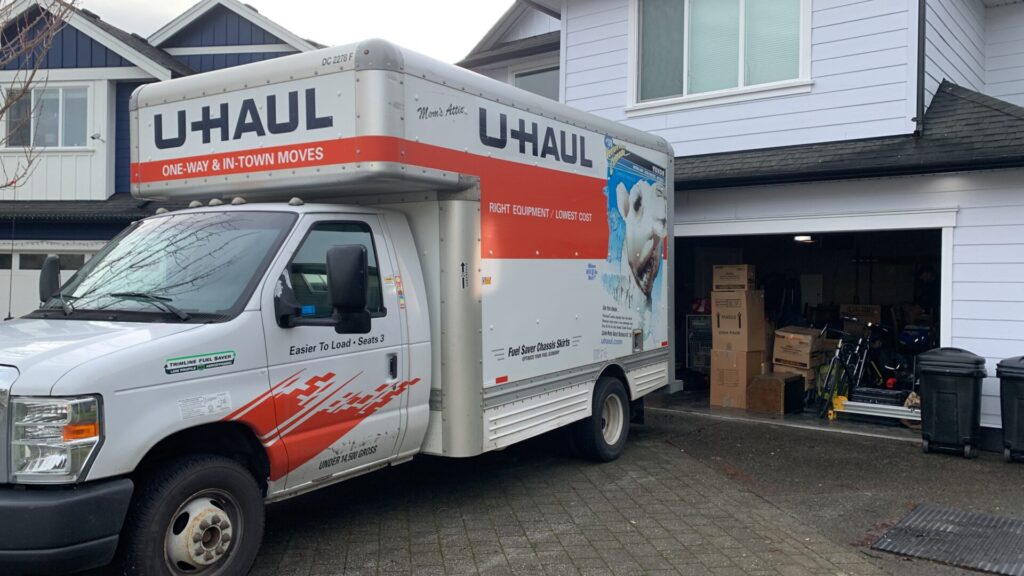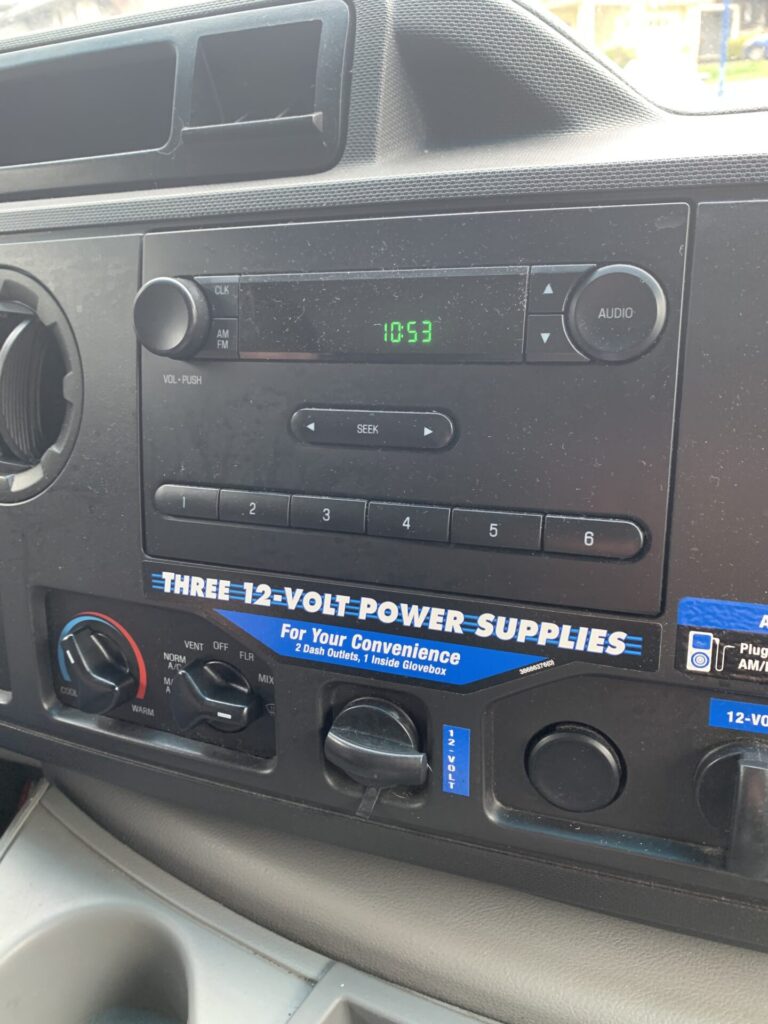 That went quicker than I thought 🙂 Loaded and back on the road at 1053
Clear on the way back as well. We are finally catching a break!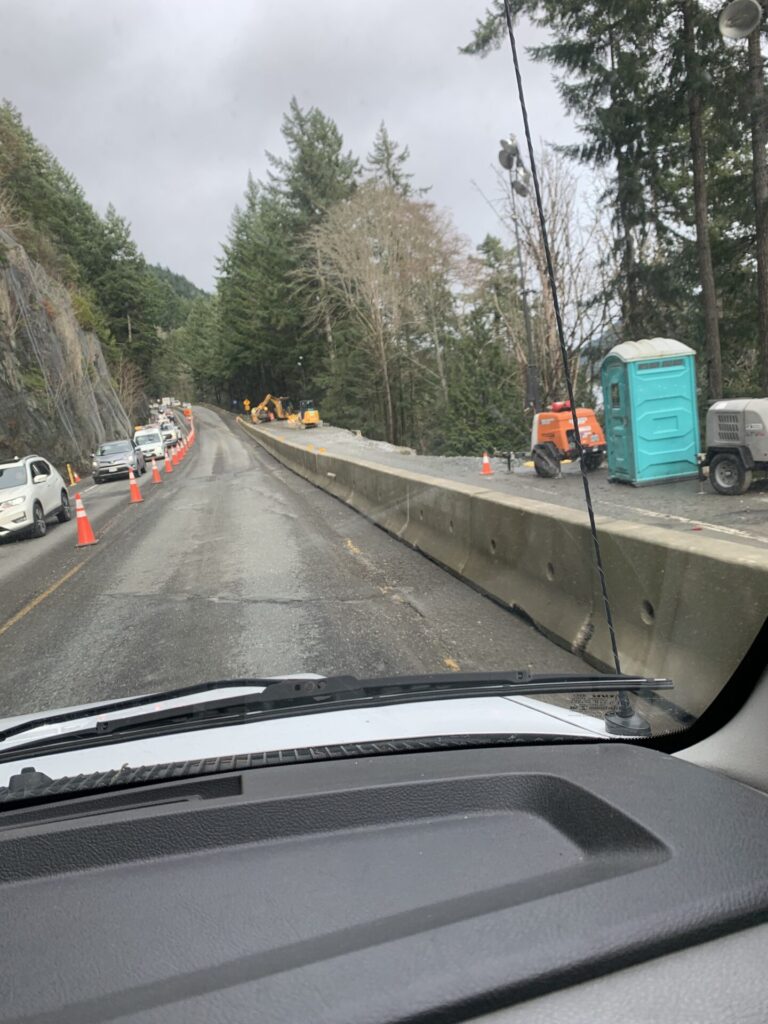 Voila!! Our "stuffs" new home.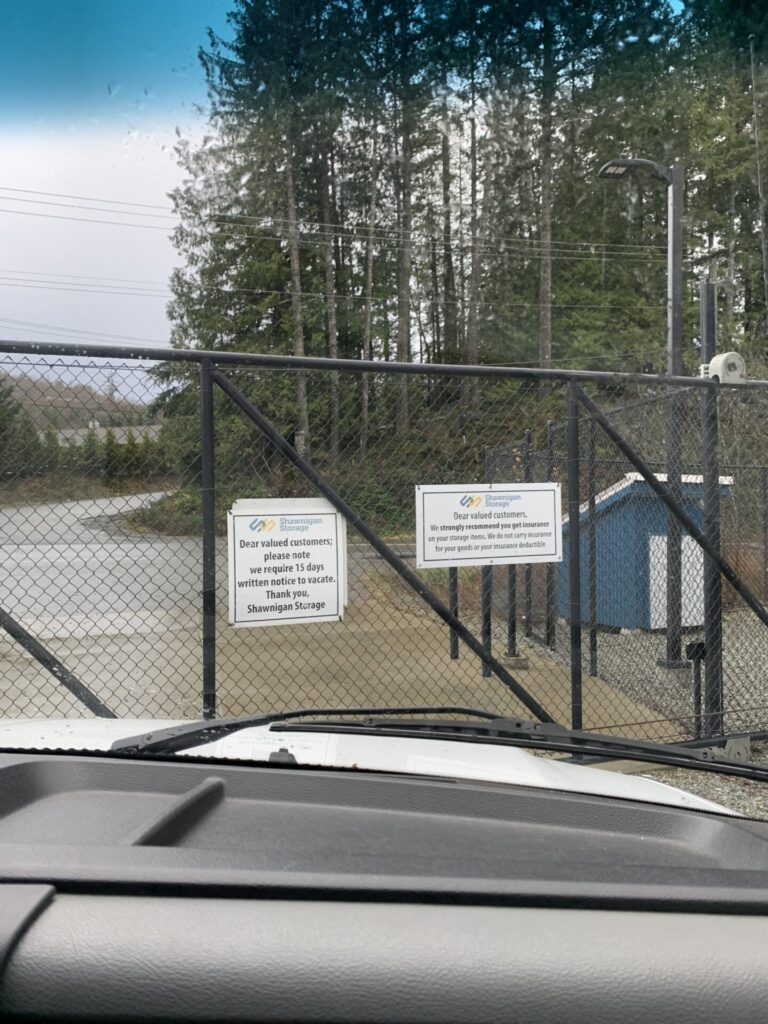 All done!! Heading home at 1201.
Well that was easy!!
Advent Calendar, Day 1! We're happy, happy!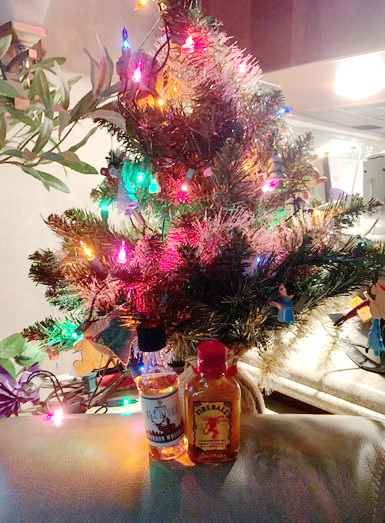 Allan Fireball! Mine Klondike Bourbon Whiskey
December will be fun!!