We start the day at the Yuma Artisans and Crafter's Show.  Everything in the show must be handmade, very talented peeps in this room!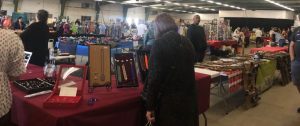 I scored!   Earrings and a screen magnet
Advent Day 09
This rose is my least favourite, Allan liked his Golden Ale
Earlier dinner of air fryer wings and cucumber salad,  then it's off to see Elvis at the neighbouring resort.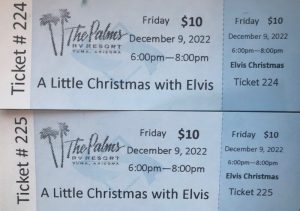 We're here 😁
Elvis is now in the 🏛️
It was good fun!  Visit my FB page for videos.   Our next show will be at our resort