We are heading towards Jasper on the Icefields Parkway to check out the points of interest we didn't/couldn't investigate in Bailey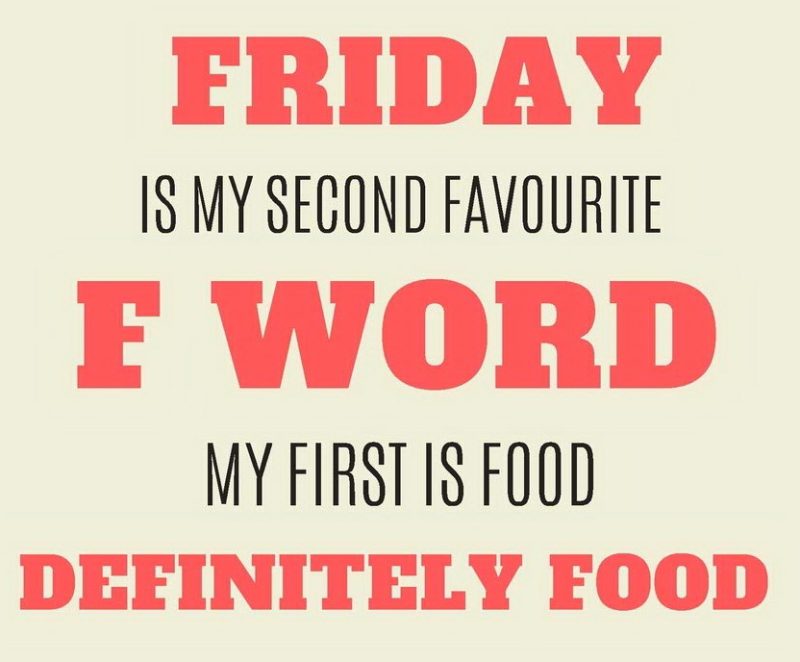 Our ultimate destination, on this beautiful day, is the Athabasca Ice Glacier.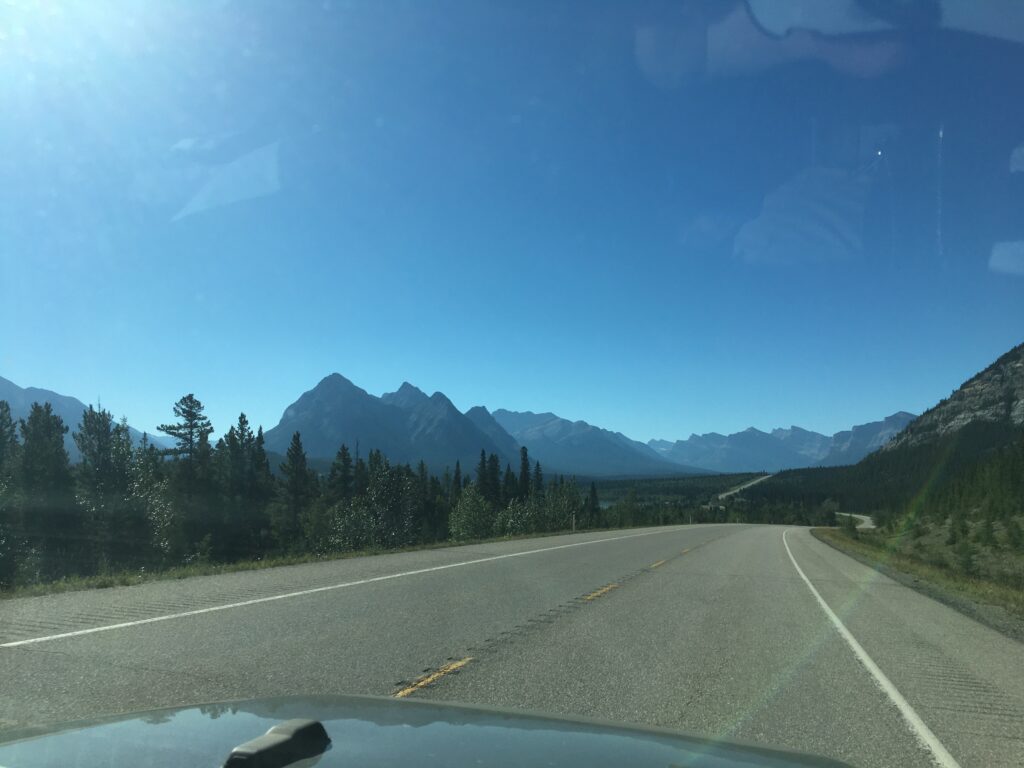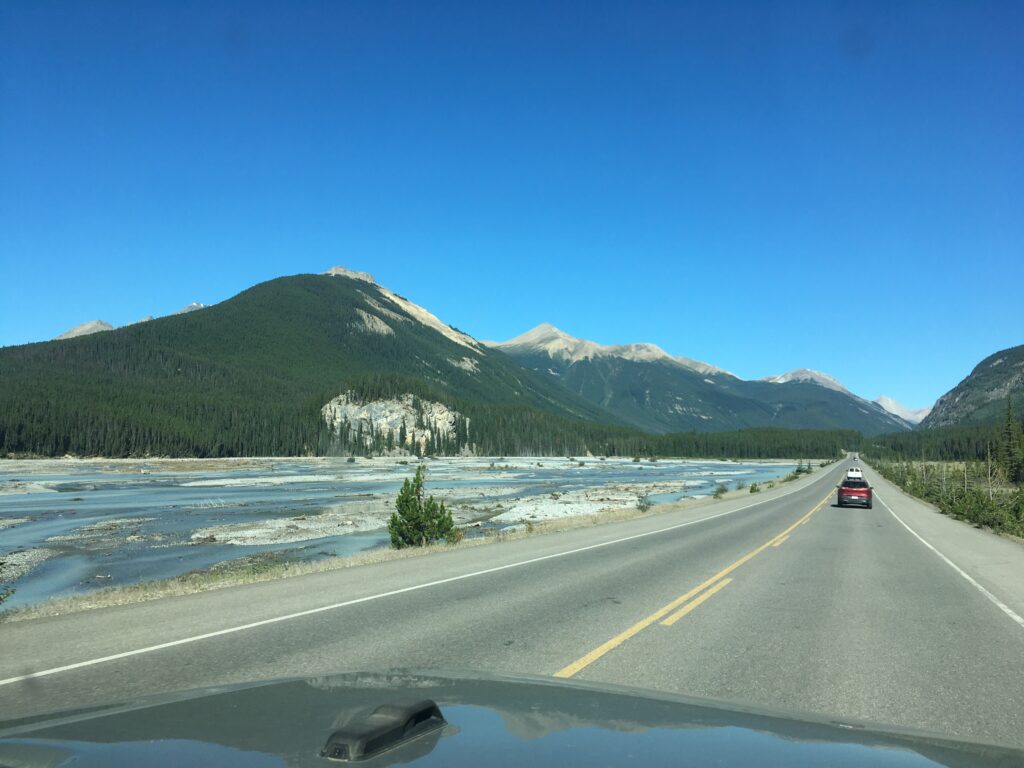 We drive by glaciers, fortunately no ice this time of the year
The highway turns left, then right. We end up on the mountain that is straight ahead.  The road is just above the tree line.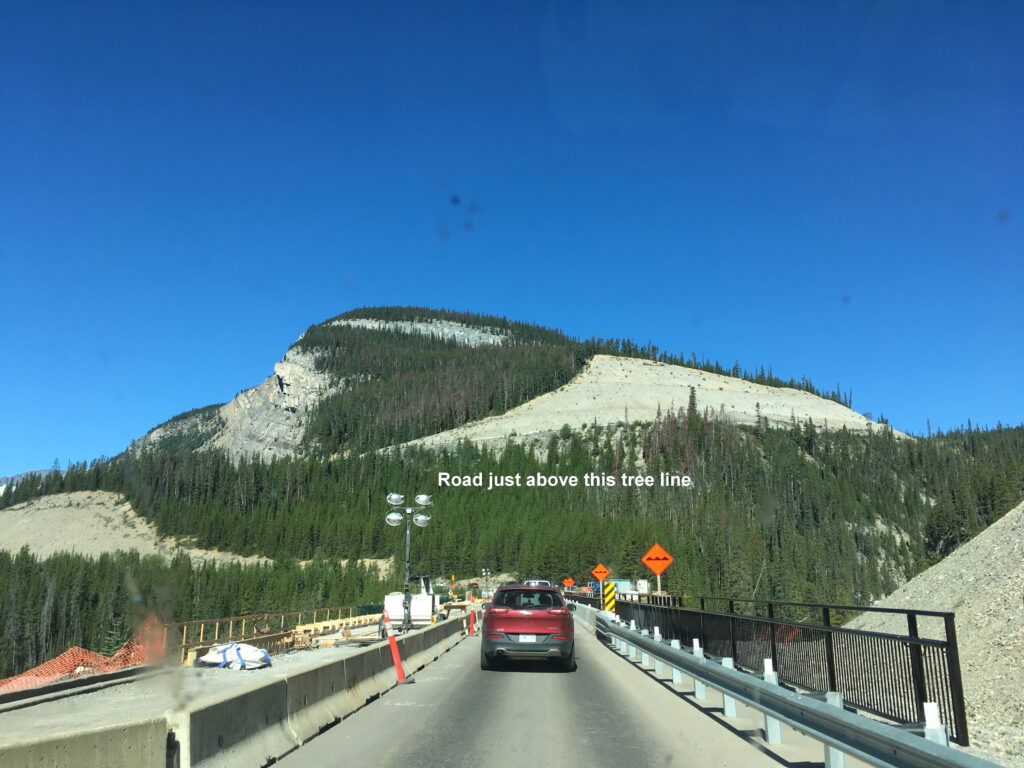 This is taken from the viewpoint on top of the mountain. The bridge that is under construction from the previous photo.   There are such big elevation changes, go figure, in the mountains there are elevation changes.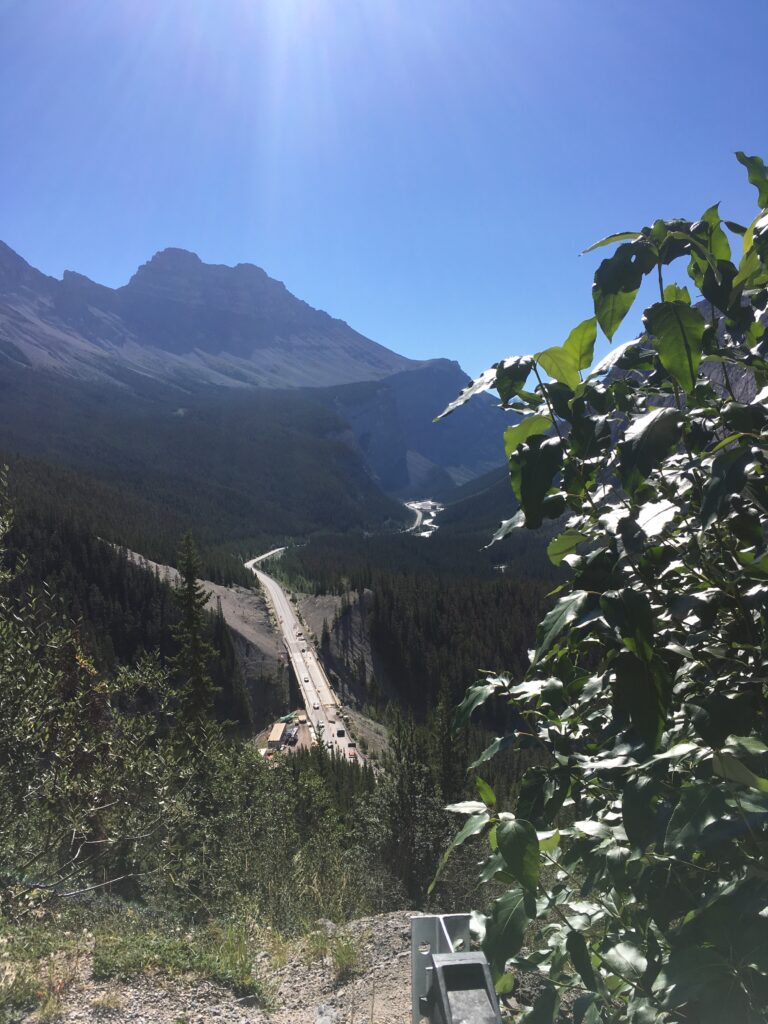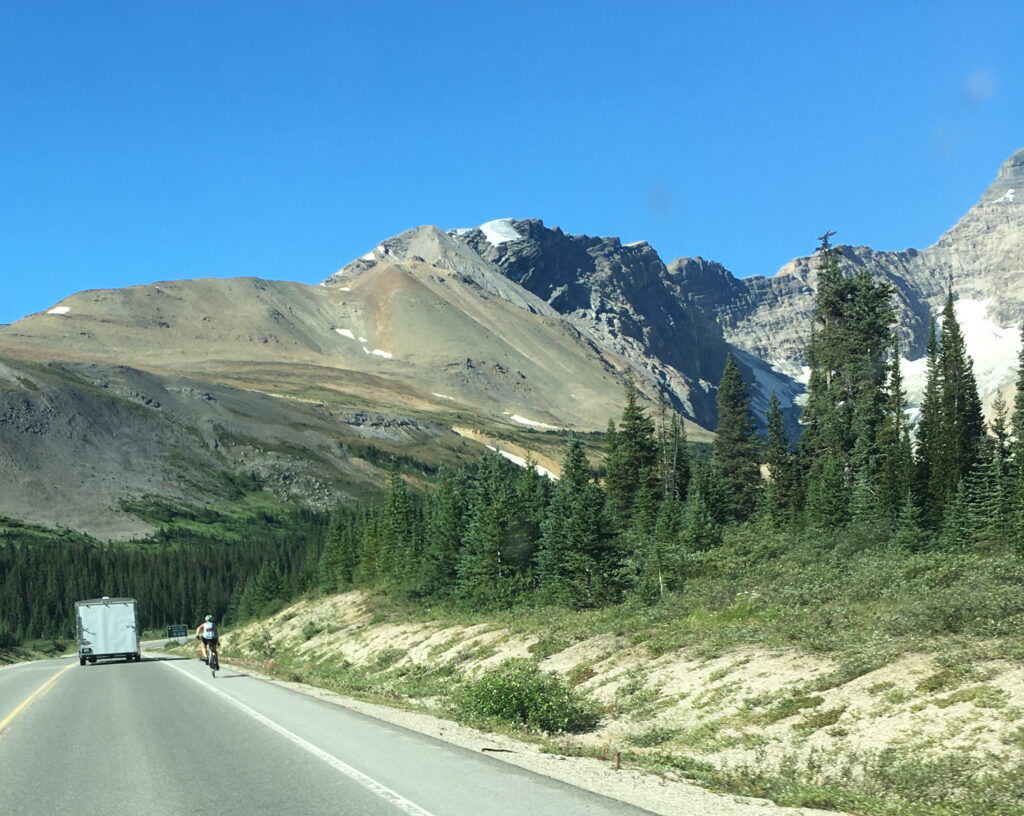 Another cyclist, high up in the mountain. I can't imagine the ups!!
Beautiful! Breathtaking, awe-inspiring, it is impossible to describe the beauty of the Rocky Mountains.  The Rockies should be on everyone's bucket list.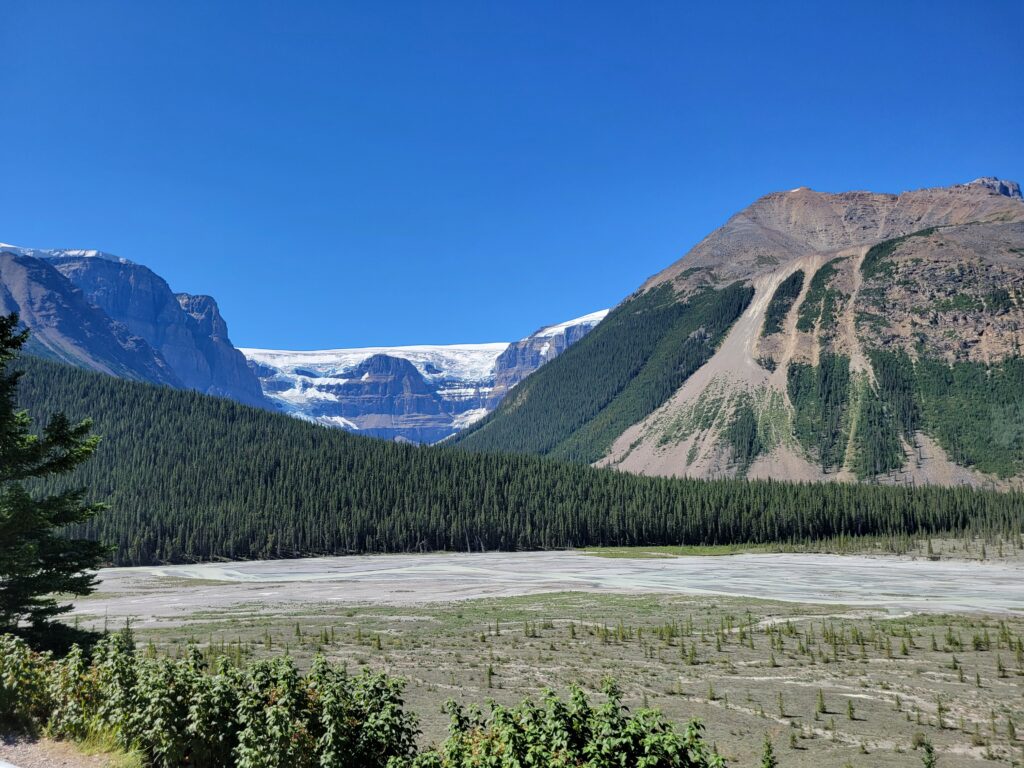 Back we go to Athabasca Ice Glacier; looking to the right of the glacier
Looking at the glacier; those ants are really people making their way up the glacier.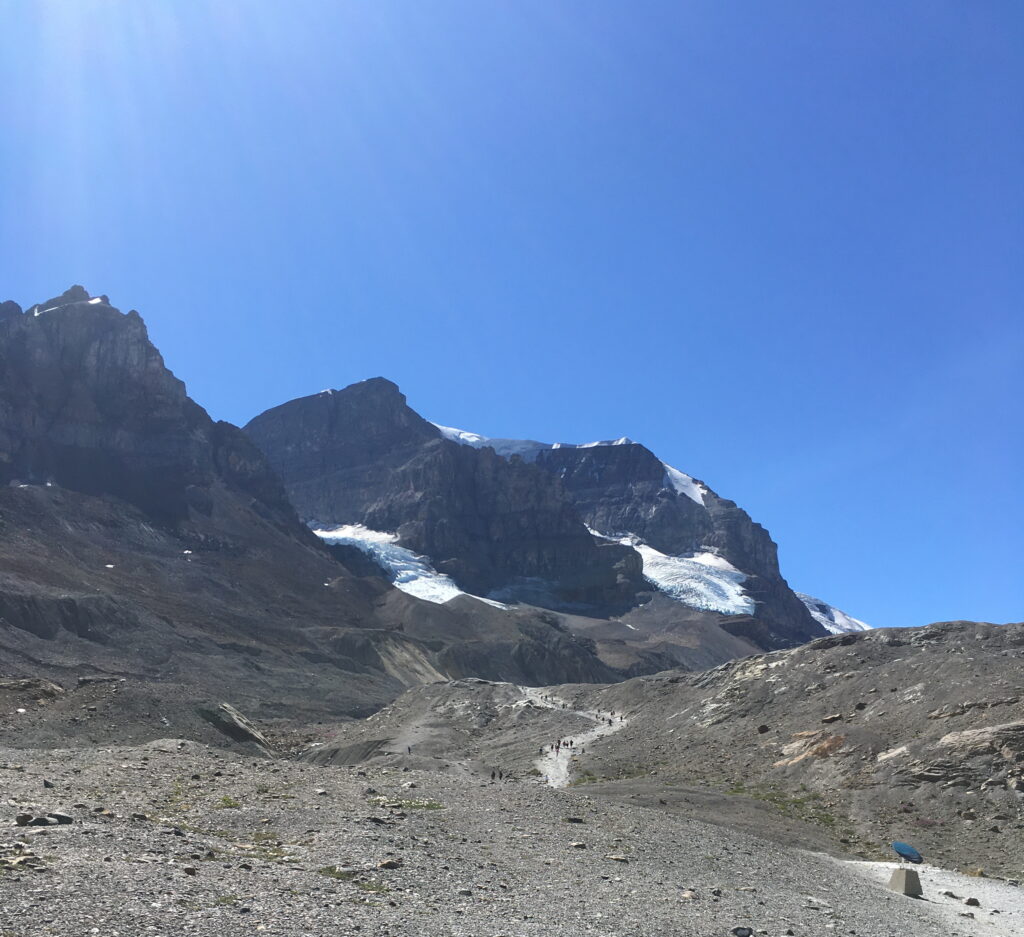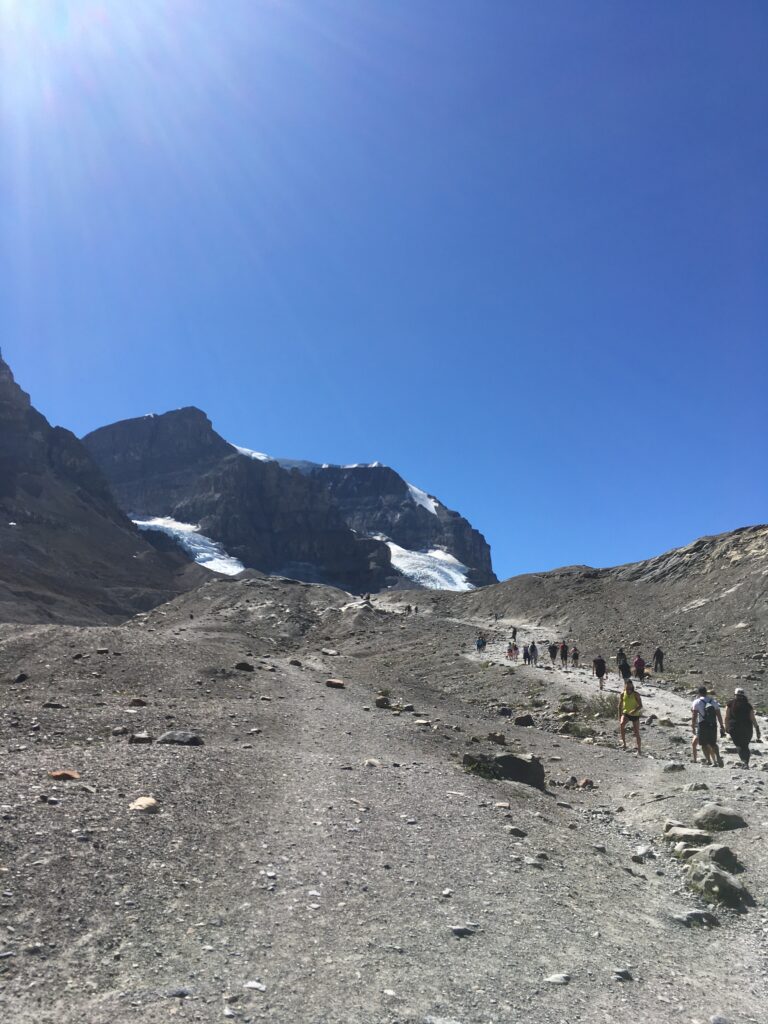 The climb up. Like John I don't do ups yet here we are!
Informational signs along the way
The melting ice
Almost there. I love this photo of my cute heart 🙂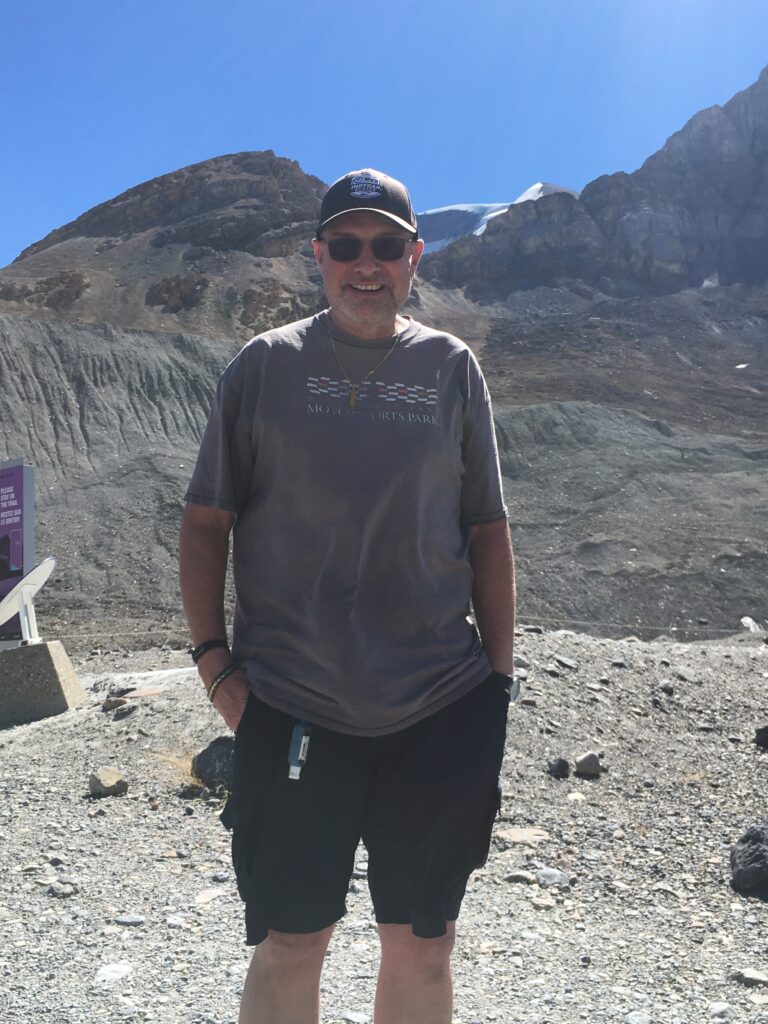 The glacier! Yes, we both made it.
Look, it's Bob way down there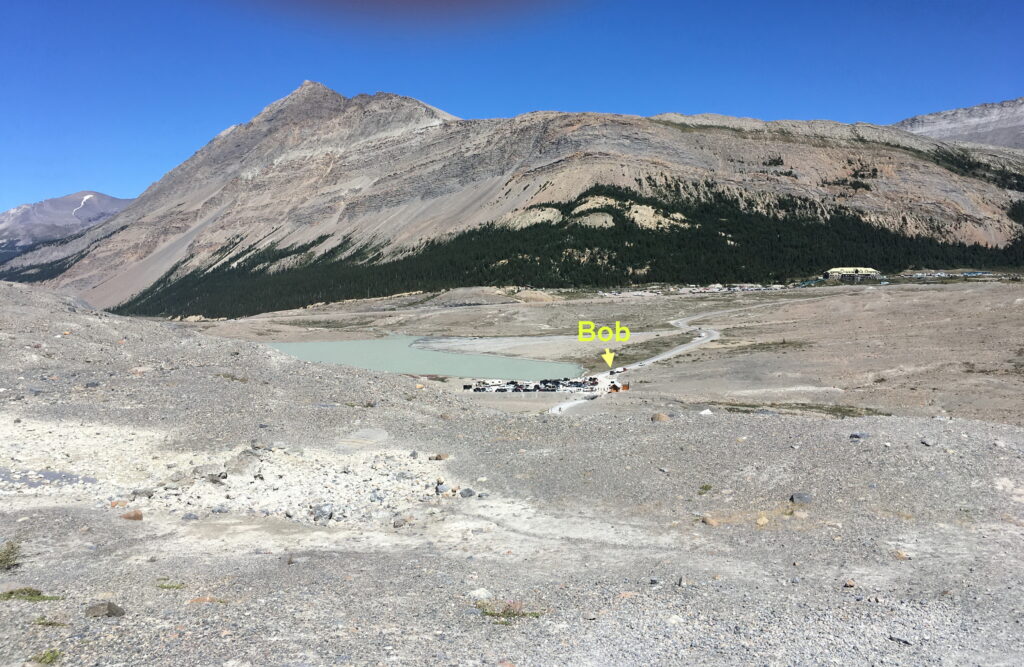 The glacier as viewed from across the highway. From here it looks like a hill when it fact, it is flat.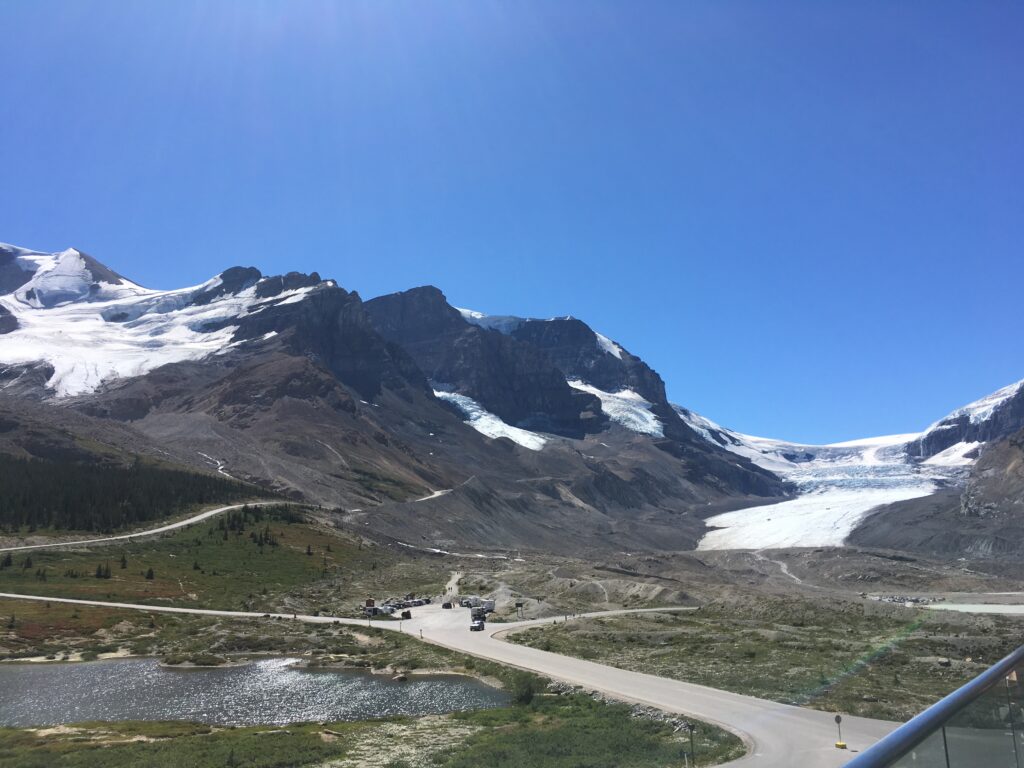 The drive back
We stopped at Saskatchewan Crossing for dinner.  That didn't work out, the restaurant was closed, only the snack bar was open. 
Love when they gouge you.  We were warned so didn't need any fuel 
The fuel at the park isn't quite as crazy
WooHoo it's fire time…
The wood…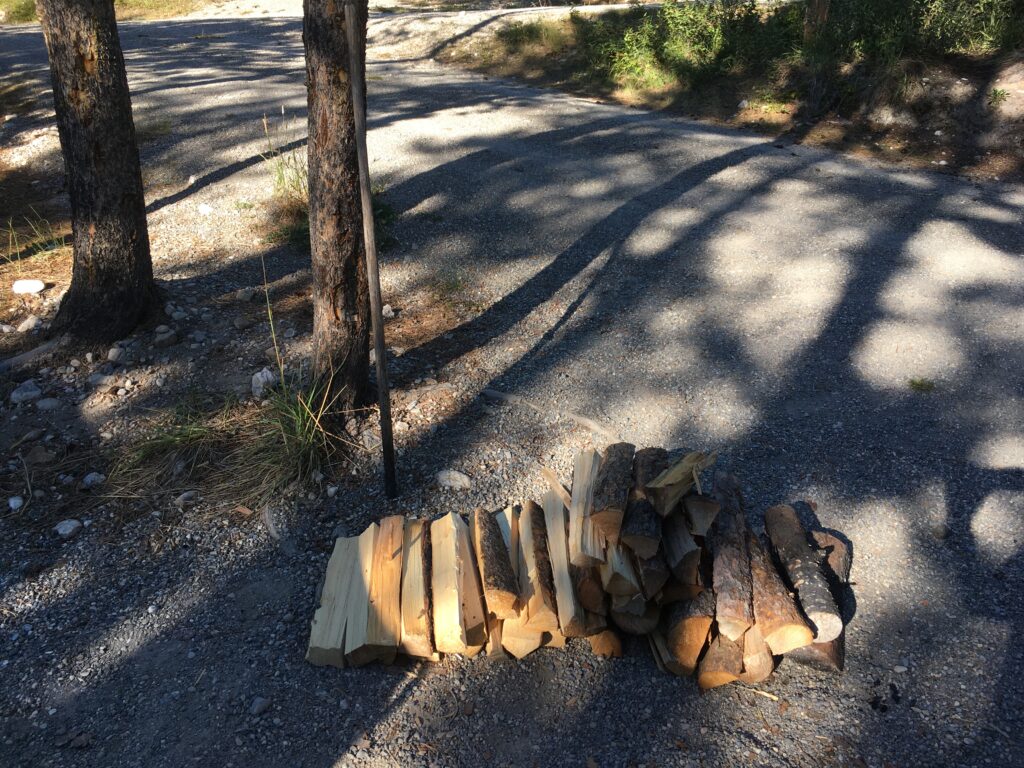 The Fire God!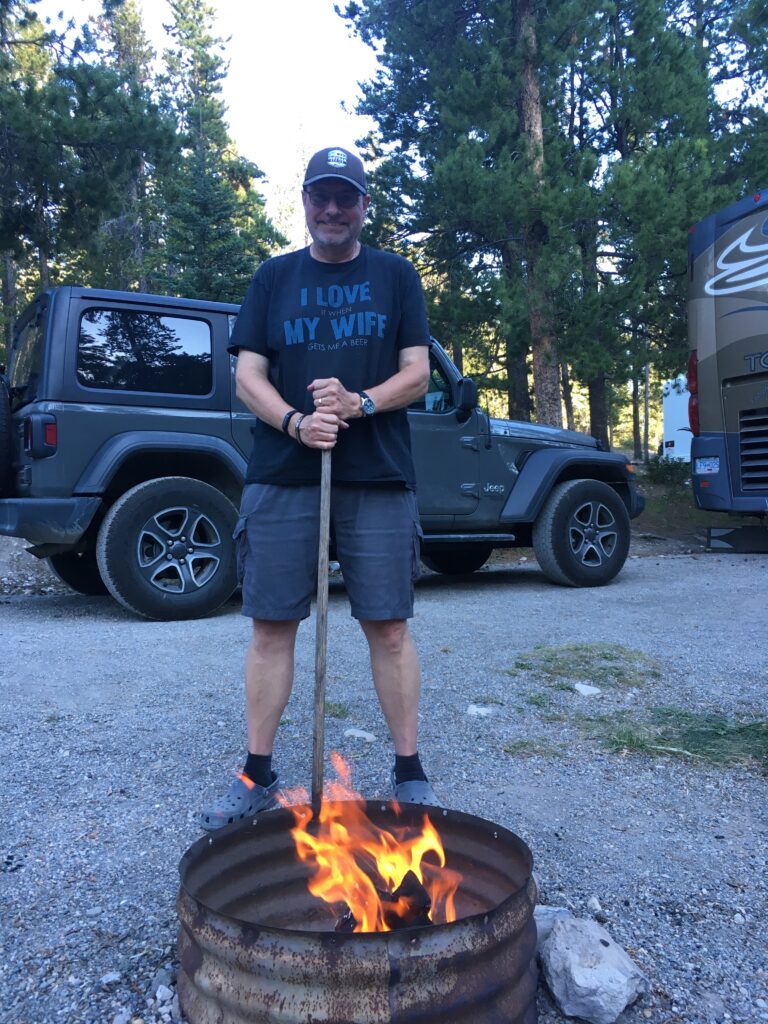 Good night