It was a fun week in Lebanon and we learned more about Bailey. 
Allan lost the little Apple controller in the couch.  While searching Allan finds a handle we didn't know existed.  Look further and discovered the way we thought the spare bed worked was not right – this way may be more comfy.                      Scooch up!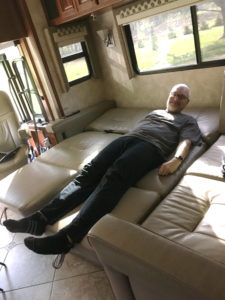 Walk around the park.  Photo opp.  Slide back in the chair!  No thanks, too wet.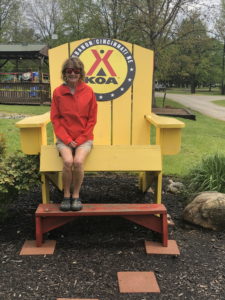 Sights around the park. 
Another of the must return to towns to actual do stuff.  Super easy to walk to town. 
Attached to our end of the park is the City of Lebanon Cemetery.  I did earlier in the week, ask Allan if he wanted to walk it but he didn't. Our neighbour said it was a nice, peaceful walk to town so we did it and he was right.  We walked to the Lebanon Historic Train Station. A little disappointing but likely more fun when you can partake.
Fires permitted is always a huge plus, hum working on it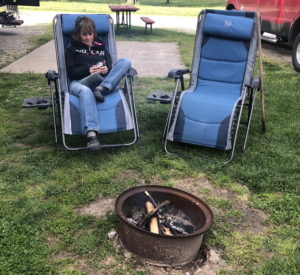 Success!           
Retracted the door as much as we could, with me assisting.  Next life I want to       be she-woman      Fingers crossed!
Stay turned, next stop === Here??  cause the slide doesn't retract???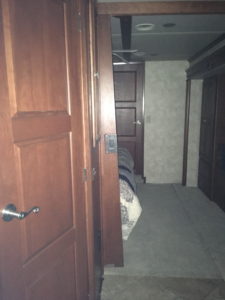 Dinner a La Allan . super delicious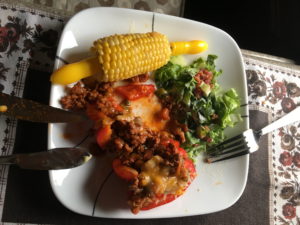 Asked what is this?  A stuffed red pepper, caesar salad & corn.