Still looks like a shopping cart, but it a recycle bin!!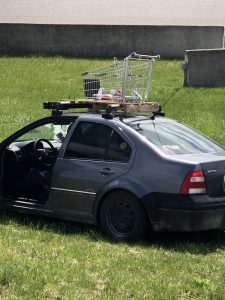 Cool being woke up with cars on the track. We have a great view from the captain chairs so don't have to rush out.
Off next to check out the infield activities, not much happening today. We're in the Beer Garden and I get a free beer. Allan selects a 61 which is named after the year the track opened.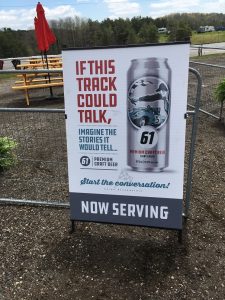 The grounds are beautiful we walk through the wood heading back to Bailey.
More campers arriving.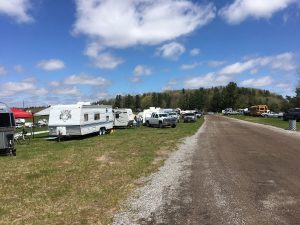 Head to the stands at turn 2, awesome view!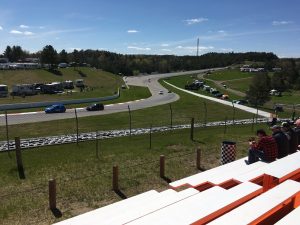 Racing! So much fun 😊