Destination Salmon Arm, first fuel.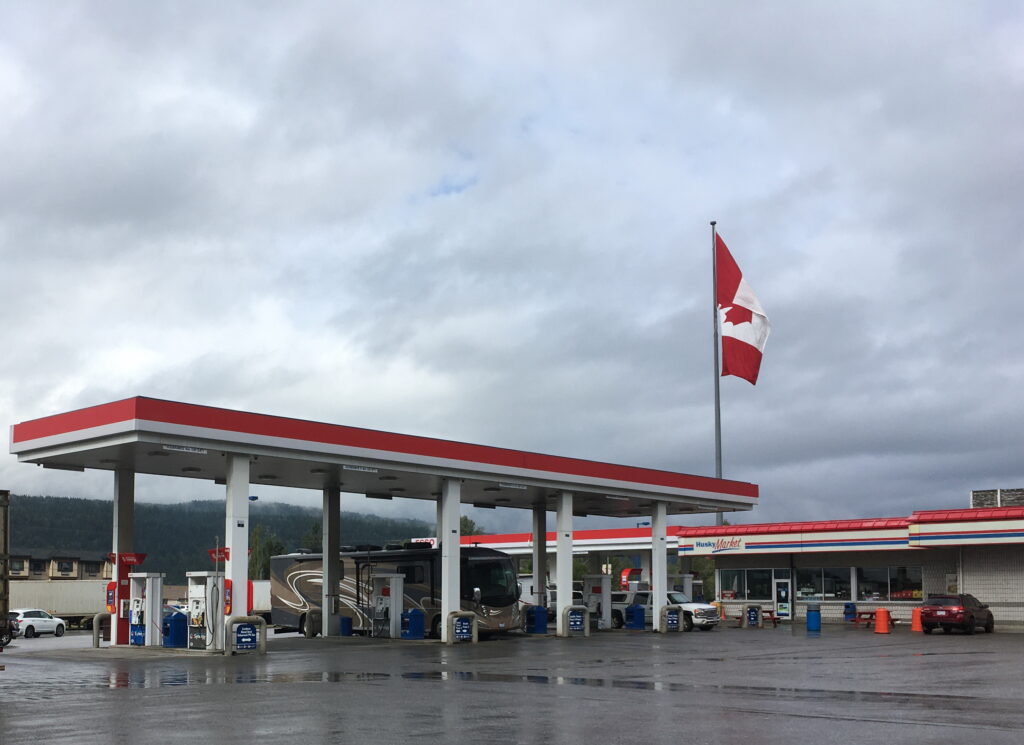 The route takes us through Revelstoke
Lucky us, we found an article nominating the stretch of Hwy 1 from Golden to Revelstoke as one of the World's most dangerous road. Click for article. The weather isn't great either. We would be totally freaked, had we not have done this stretch on our way to BC.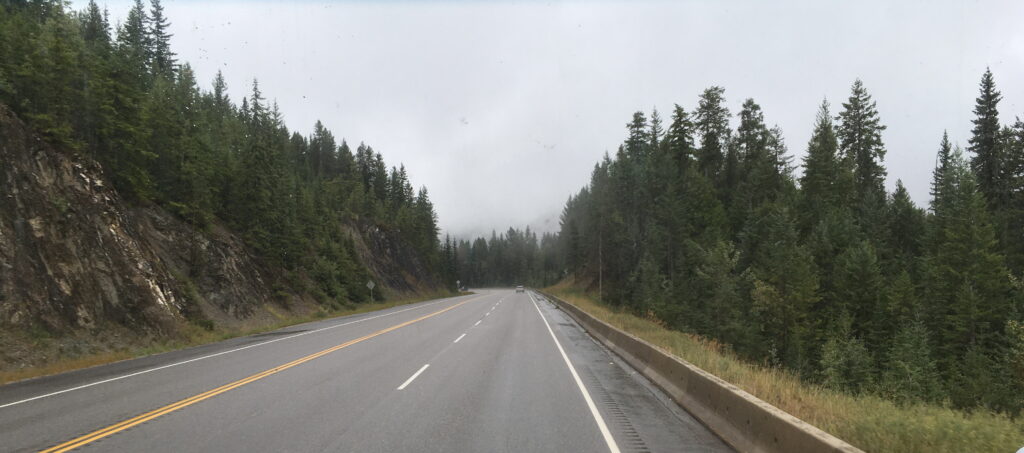 A straight section of road, is, newsworthy!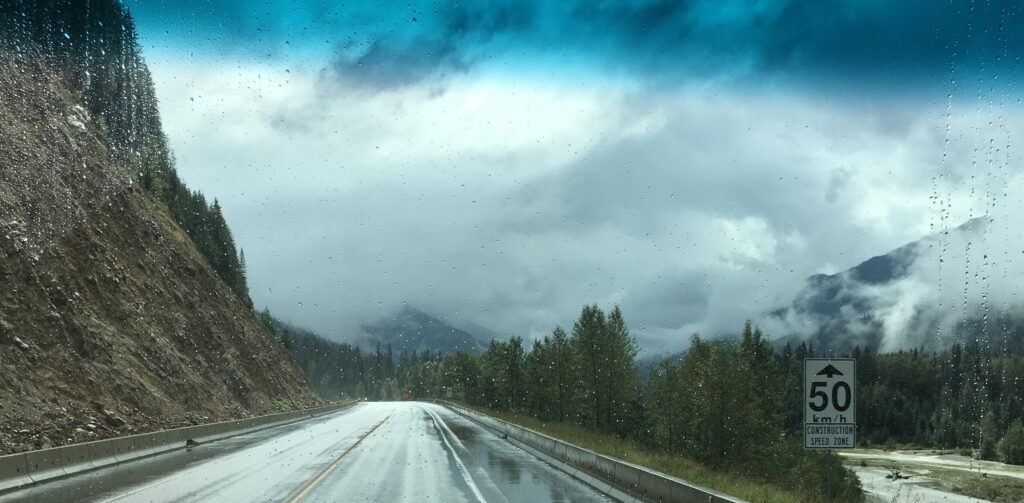 No more straight! 50k ahead = drastic turn or falling off earth!
Allan's favourites! Snow sheds – there is 6 in this group. Our headlights aren't bright making it more difficult to see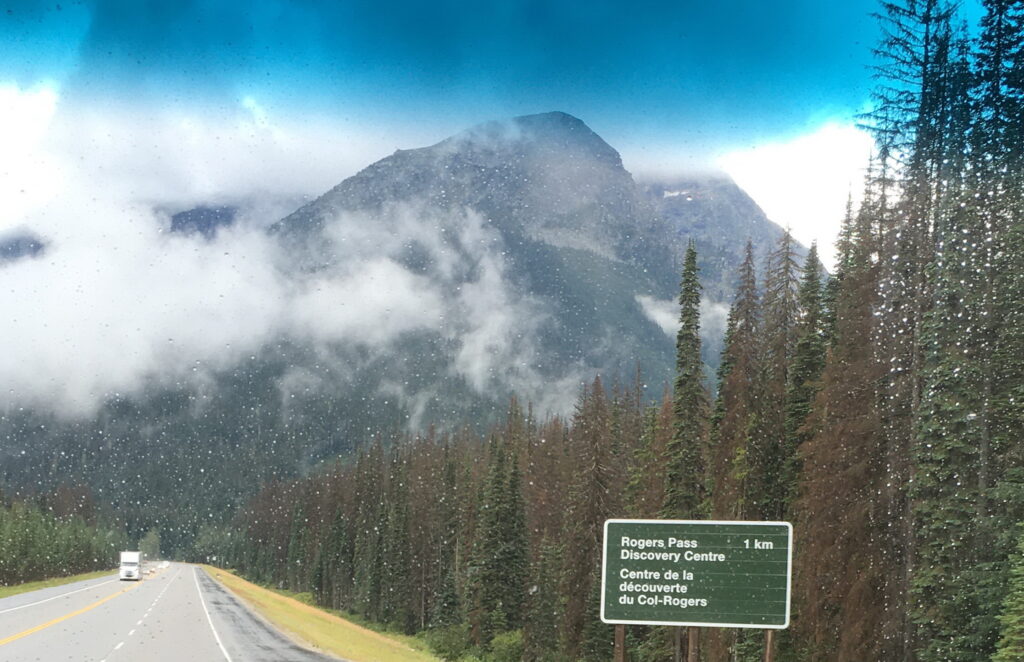 More rain, sharp corners, and snow in the mountain snuggled in the back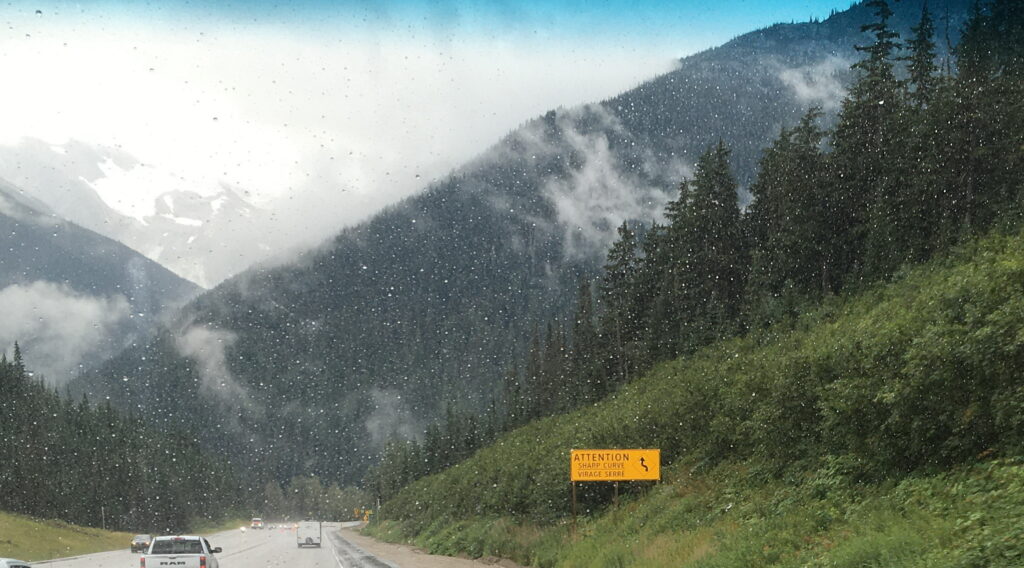 Feel bad for the motor cycle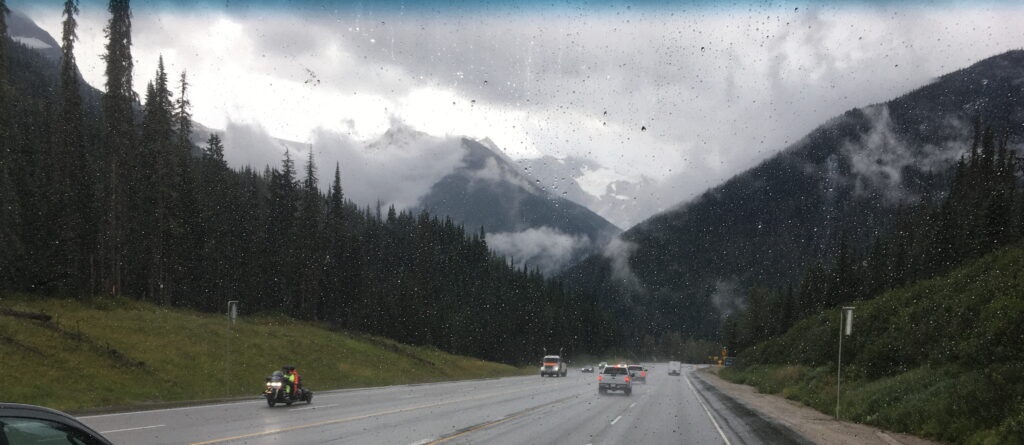 Turn, turn, turn…
Made it!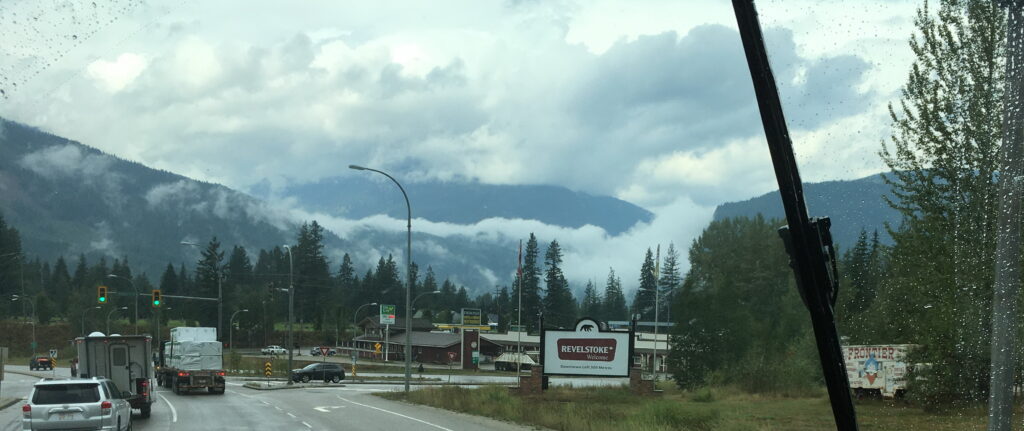 Glad we left Golden full, crazy prices. Get we need diesel for Bailey, they are so embarrassed they don't post that price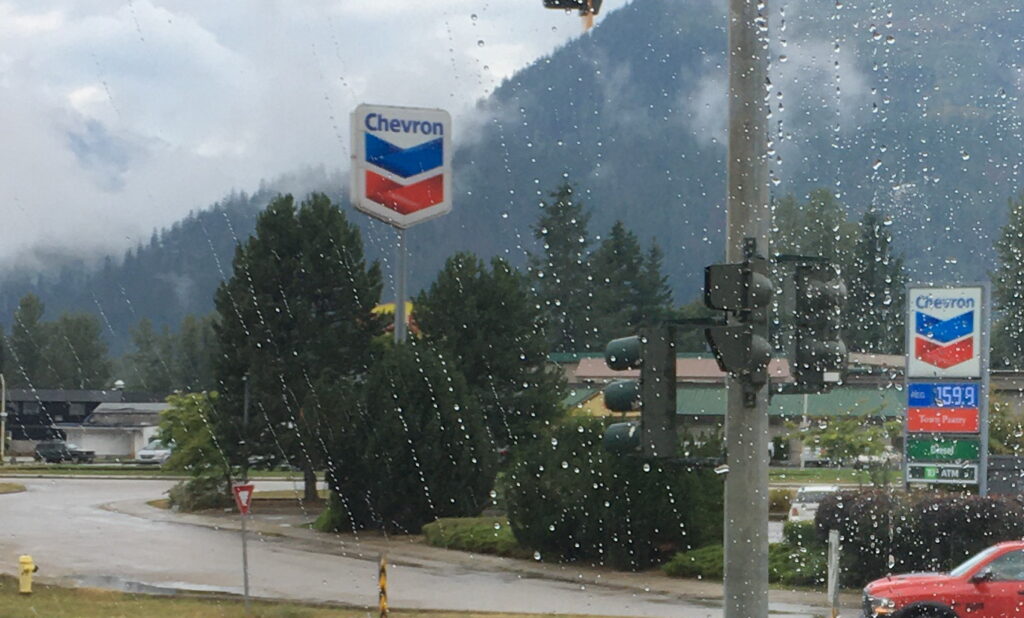 Make it to Salmon Arm Camping Resort safely!
Set up and dinner being made by my "shoeless chef"
Haven't we all??