Yuma Territorial Prison State Historic Park is today's adventure.  Lots of reading today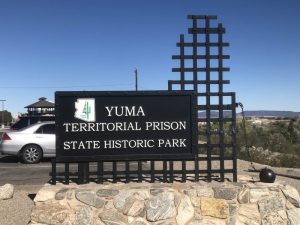 The watch tower
The view from the tower
Click on the images to enlarge.  Easier to read 🙂
​The Sallyport
In the Prison/Museum we go.  Don't you hate it when the sun ruins the photo?  NOPE!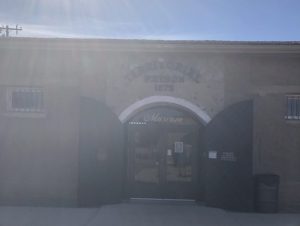 The layout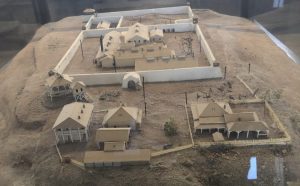 The Women in Prison = Trouble
​
​The Bell
The cells.      These guys are in this cell
No latrines only one bucket for all the cell mates
Who's that in the cell?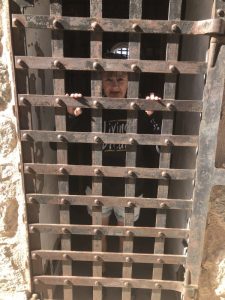 When prisoners were bad, the "Dark Cell" awaited them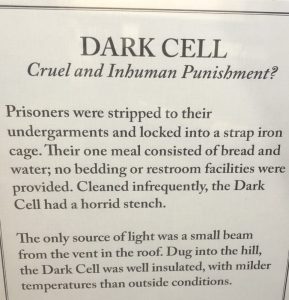 There are 2 door in, Allan is standing by the second door.  So very dark in the cell
What they did to get here.                                            Escape anyone?
What did this handsome hunk do to get in?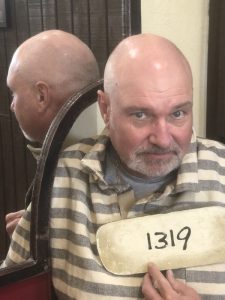 In it's 33 years, the prison housed 3,069 inmates — 112 of whom died during their stay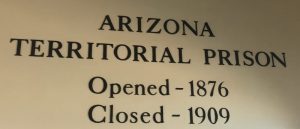 Self guided tour over we head to the wetlands trail.  After Telegraph Hill we welcome this flatness.  Yep, muscles are a bit tender
No marking at the beginning of the trail but find these at the end of it
Must have been quite the party AKA people are pigs
Back we go, 1-1/2 miles          This is where we are heading to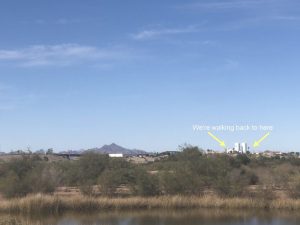 We encounter a Survivor type hut…
… with quite the view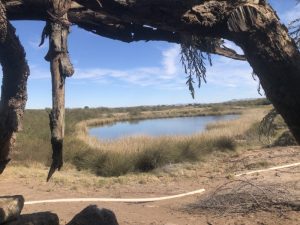 We investigate this site and determine it's Yuma Live Steamers
We were hoping to visit when they are operational but their site only gives scheduling till May 2022
Lunch time!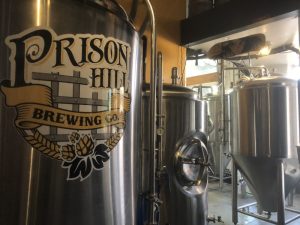 Fun fact!  Owner Chris Wheeler started Prison Hill Brewing themed around the Yuma Territorial Prison not only because the brewery is less than a mile from the prison, but also as a nod to his great-grandfather, Jesus Gil, who served time in the prison because of the fallout from a poker game gone sideways.