CRAP!!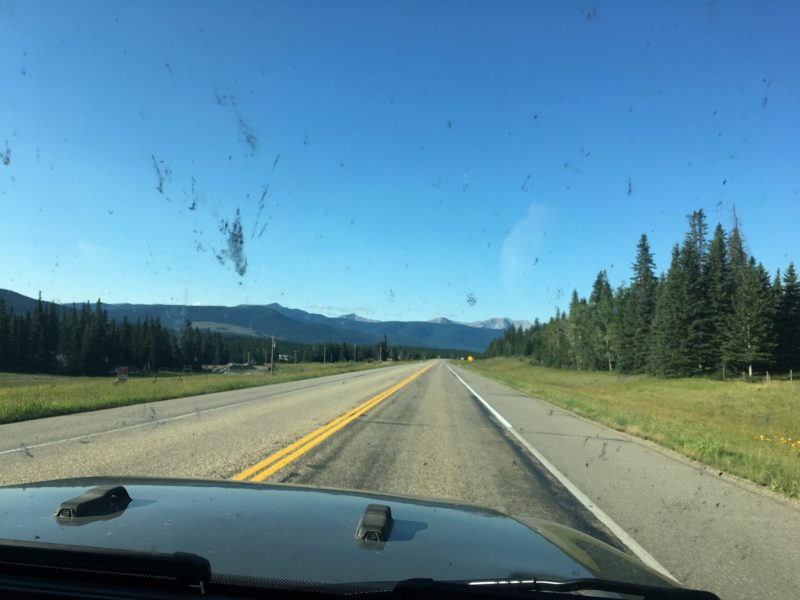 Forgot to clean the windshield!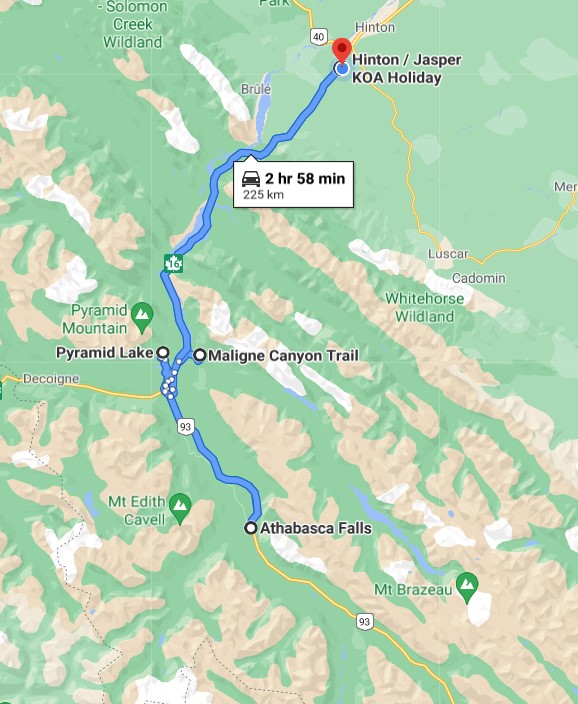 Soon after entering Jasper Park, we spot our first animal. An elk who could have cared less about us. The 2nd photo was taken from the passenger window. Allan "don't open your window" 🙂
Next stop…Brûlé Lake. We didn't, but did see people 1/2 way across the water and it was only knee deep. Allan did test the water, report "fairy warm"
Oh look! A train 🙂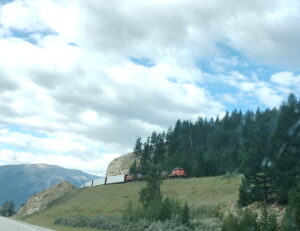 We are heading to the Icefield Parkway. Linking Jasper with Lake Louise, the Icefields Parkway is one of the most beautiful journeys on the planet. The 232 km stretch of double-lane highway winding along the Continental Divide through soaring rocky mountain peaks, icefields and vast sweeping valleys.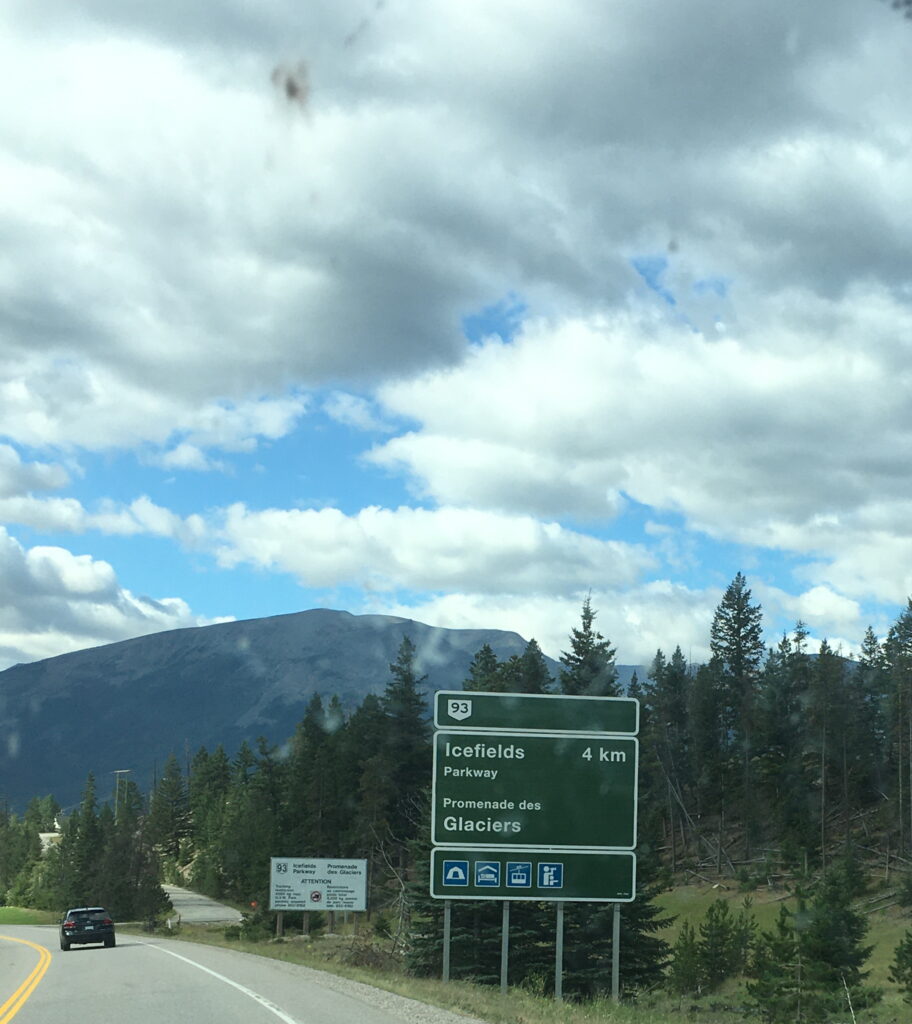 Our friend, Debbie, recommended must sees, Maligne Canyon & Athabasca Falls.
The drive is very scenic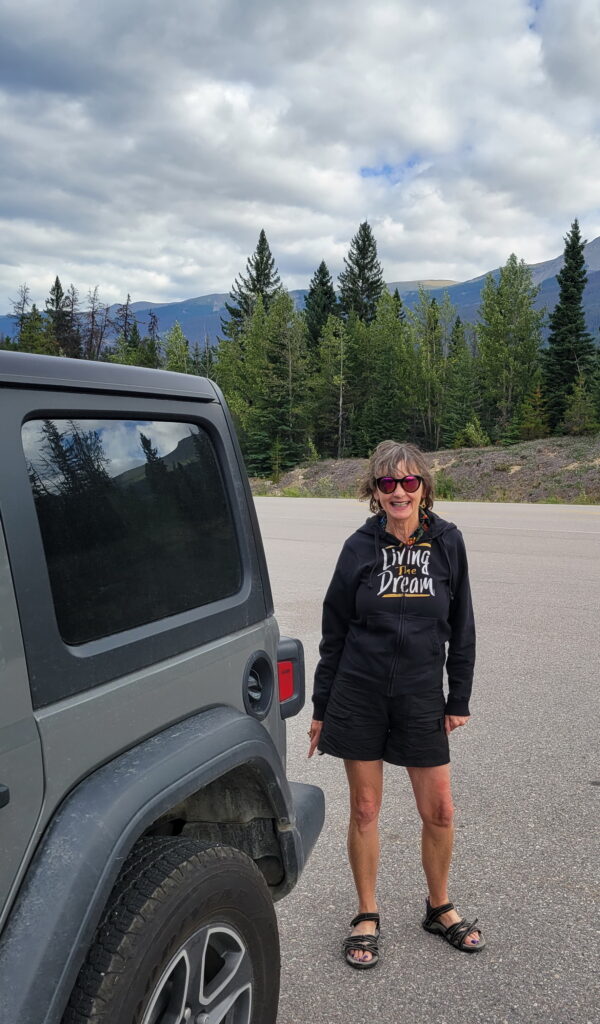 Here we are, Athabasca Falls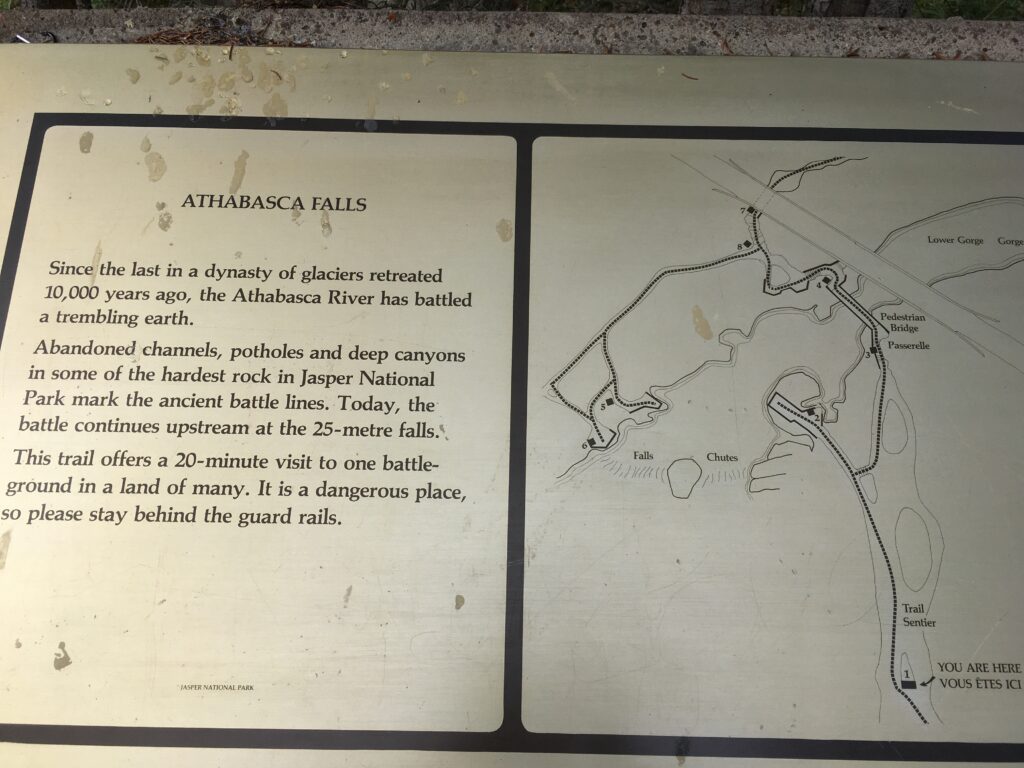 So powerful!
Pretty amazing!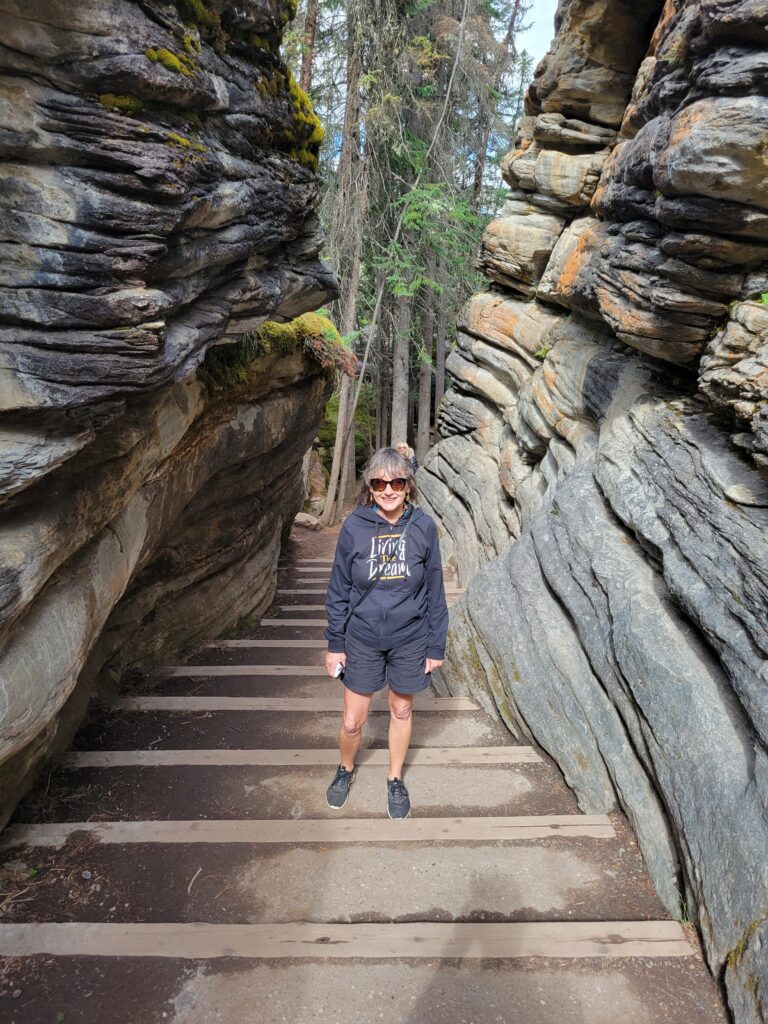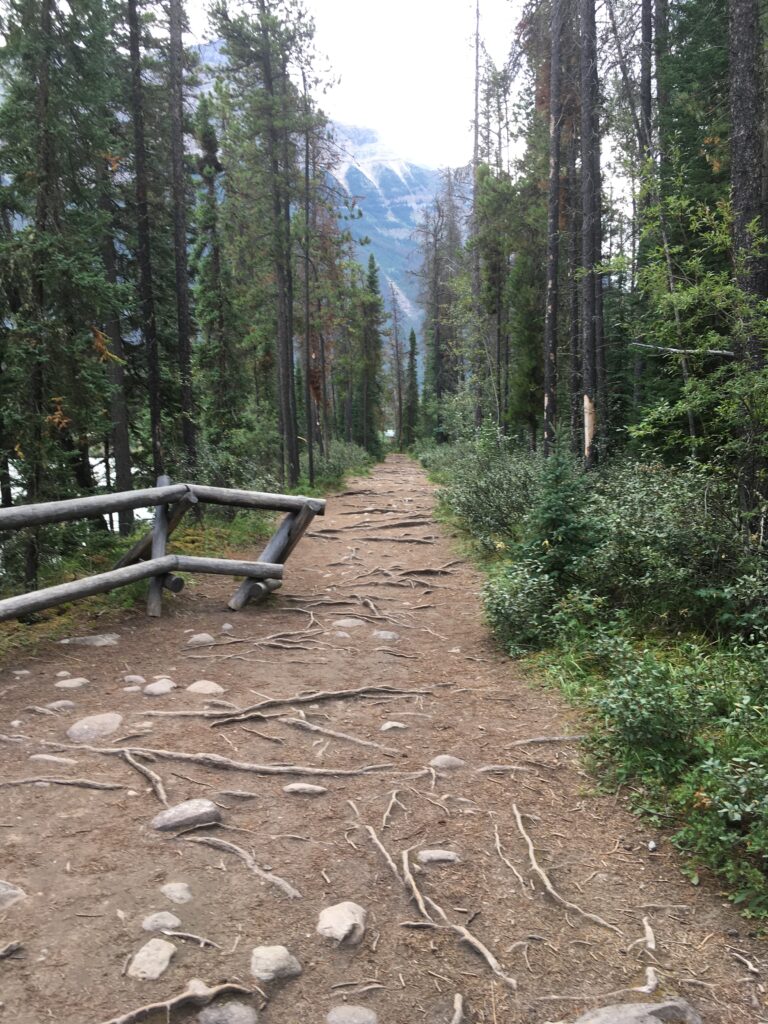 This trail, with all these exposed roots is hard to walk on.
Beautful place, happy we came
Off to Jasper for lunch at Earl's upstairs, outdoor patio. Great view!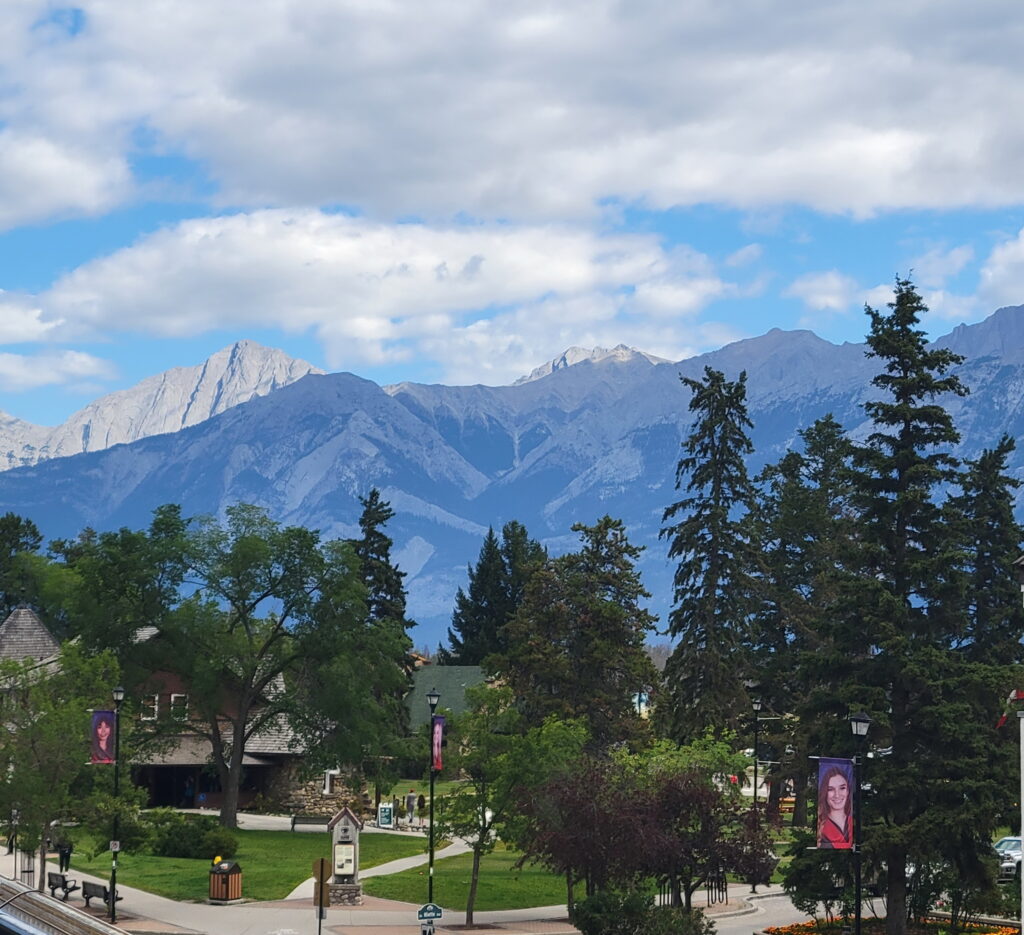 Lunch done, now Maligne Canyon
Allan determing our route
Maligne Canyon is a slot canyon. Eroded out of the Palliser Formation, the canyon measures over 50 meters/164 feet deep.
Whoa! Will i look down?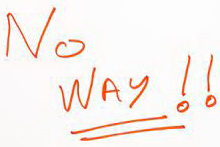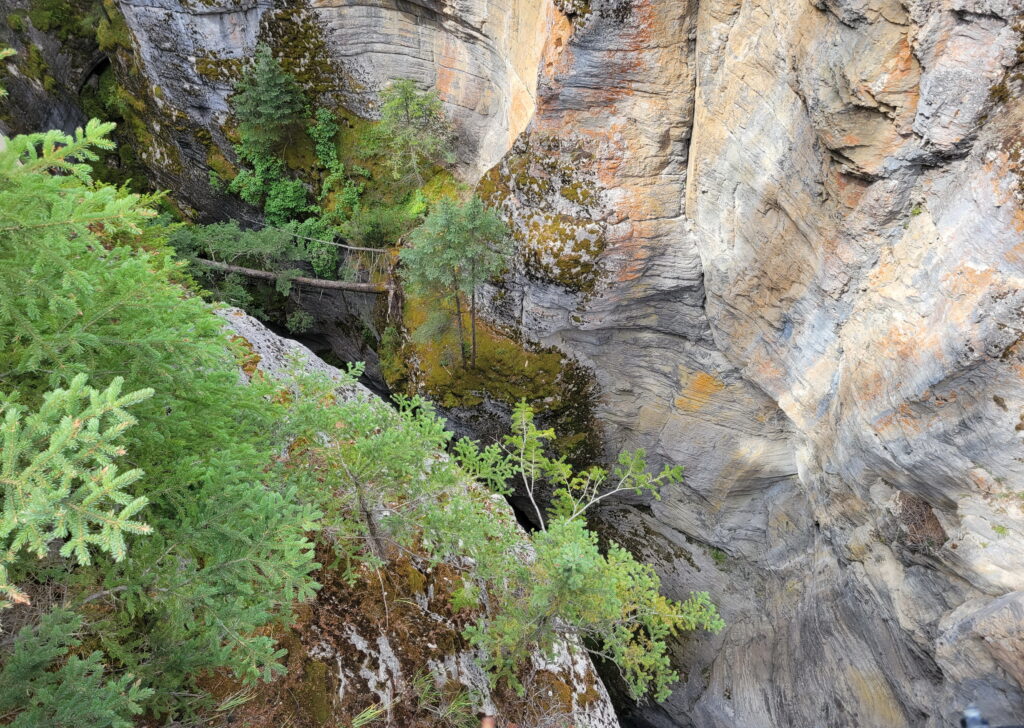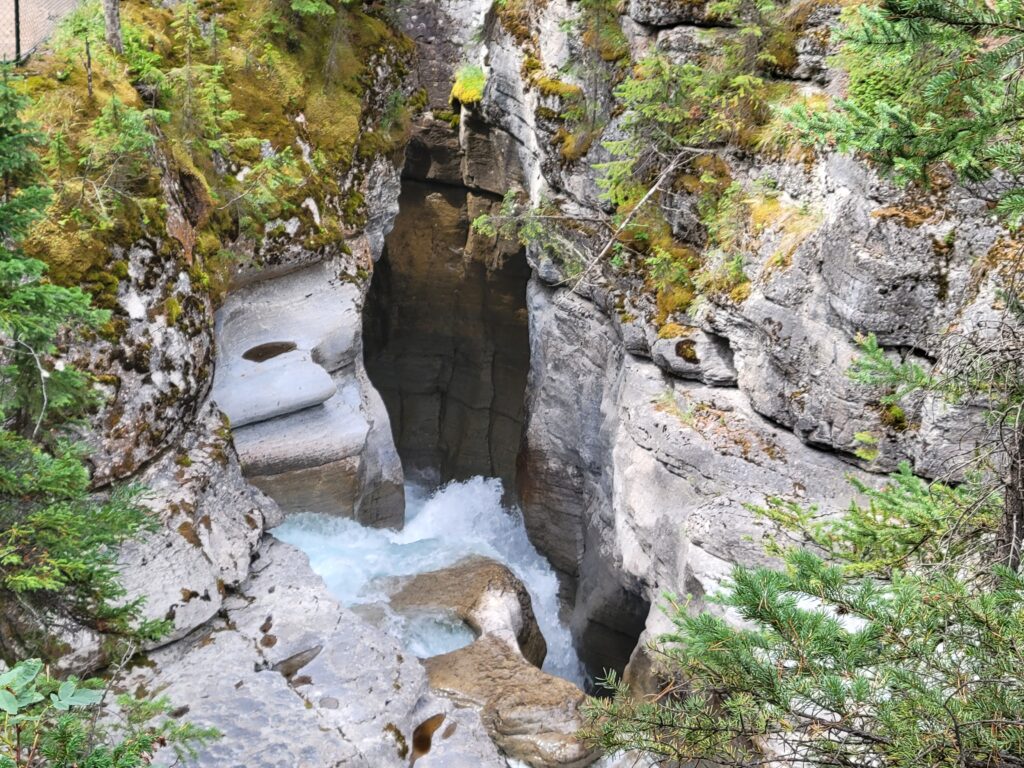 Safely on the other side of the bridge, we select the F trail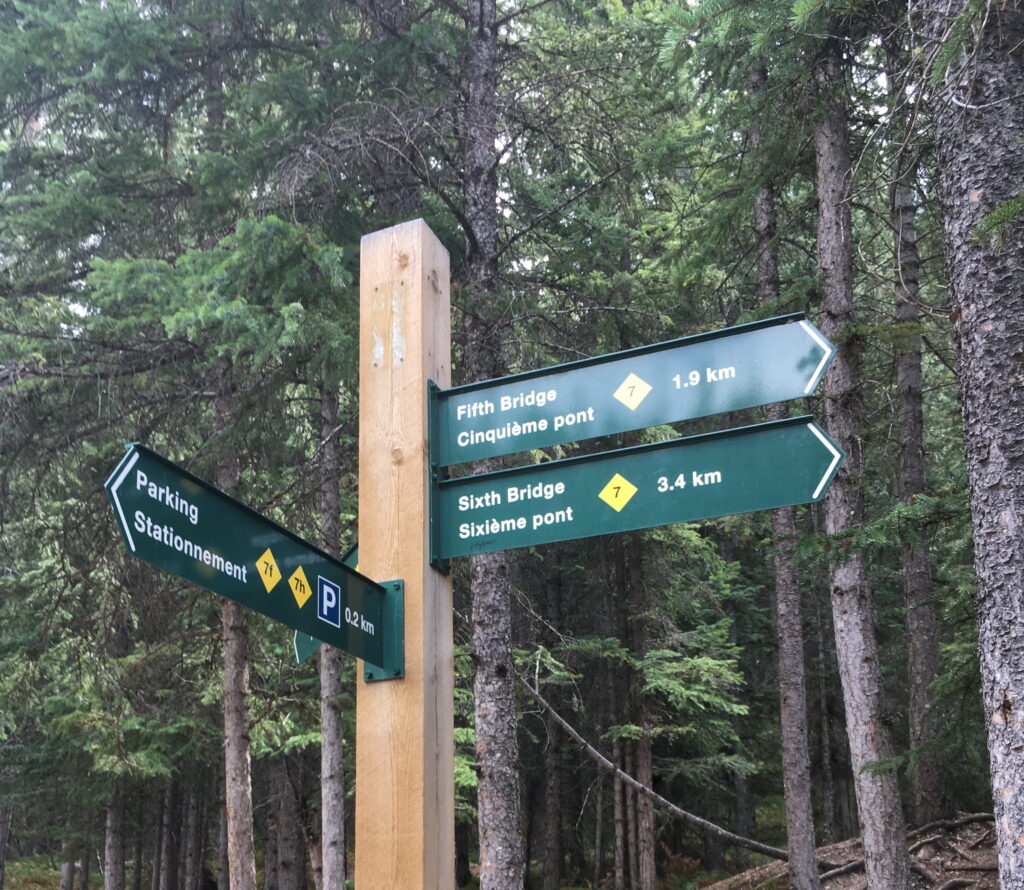 Stop at one of the lookouts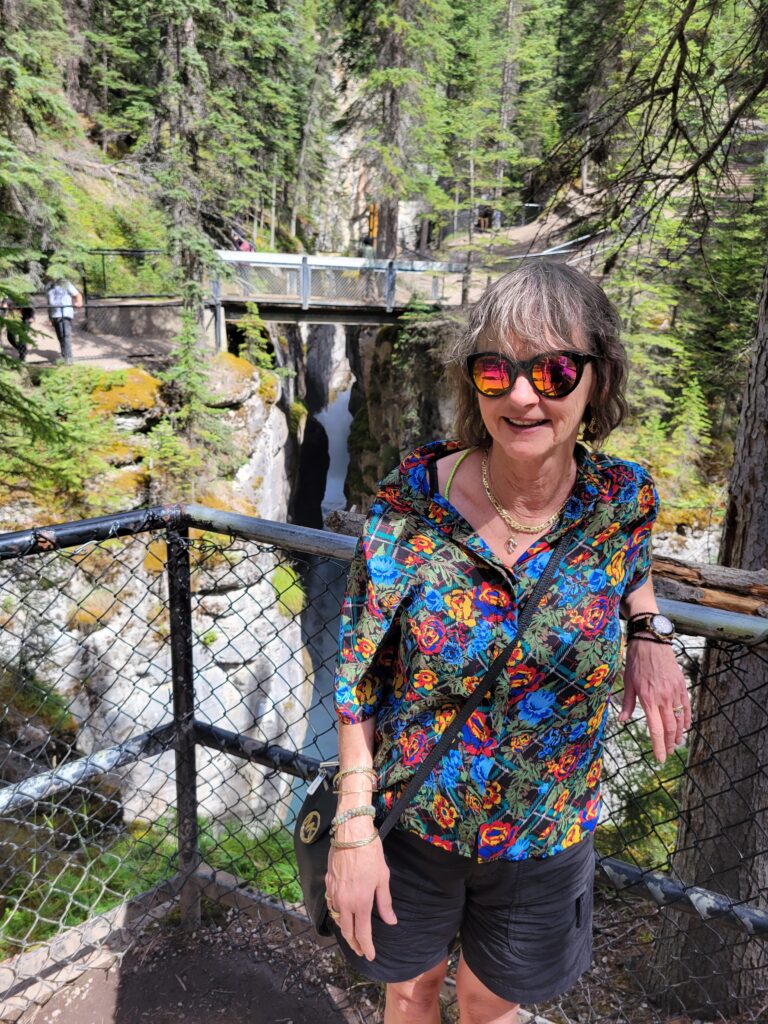 We walk the trail and come across a sign .06k to the restaurant. What the sign didn't mention is it's all uphill. Big uphill, sadly the photos do not depict the elevation. We thought we deserved a reward before – this hill cements it!
Huffing and puffing, we make it.
On the level, yahoo, road to the restaruant/gift shop we see some commotion. A park ranger was rattling, what appeared to be a stick with streamers on it. Turns out there was an elk in the woods right by the restaurant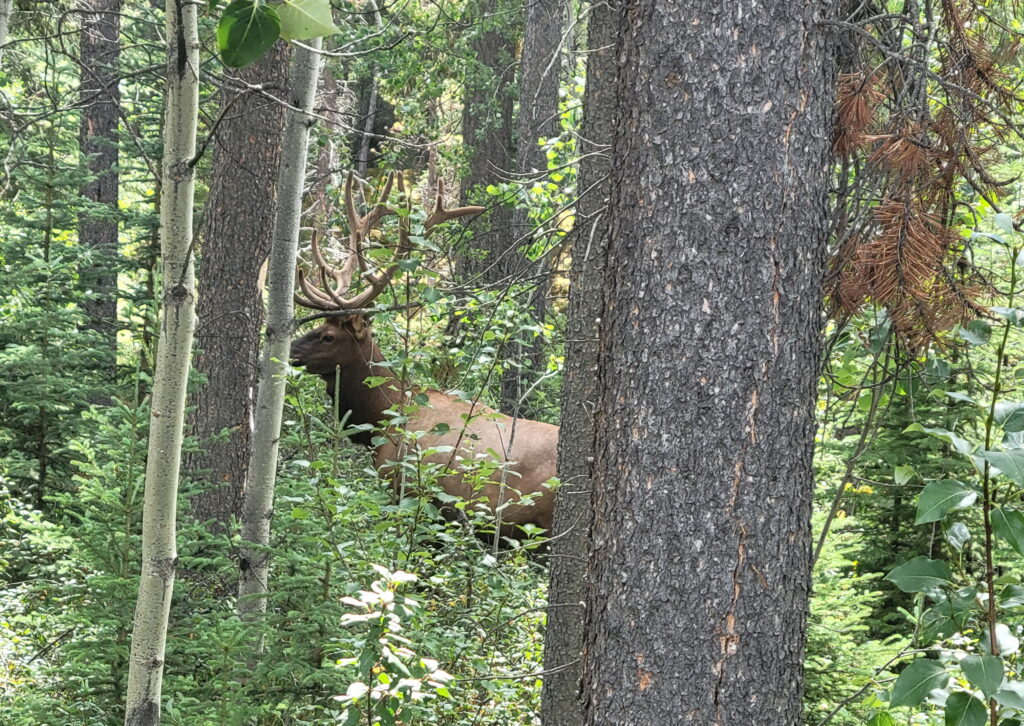 Great photo, Allan! The elk made his getaway by dashing out onto the road and heading back to the woods on the other side of the restaurant.
I think the 9 oz Rocky Mountain Cab is slightly mispriced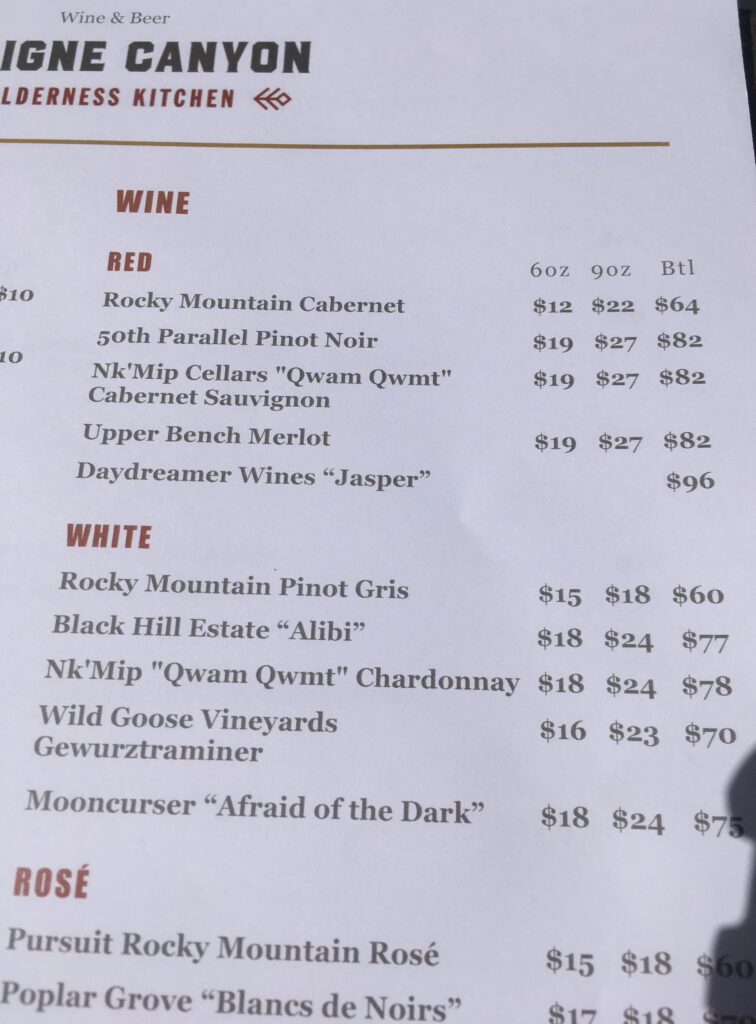 One of my most interesting drinks; Observation Deck. Allan stuck with beer, although not amber. Jasper the Bear Ale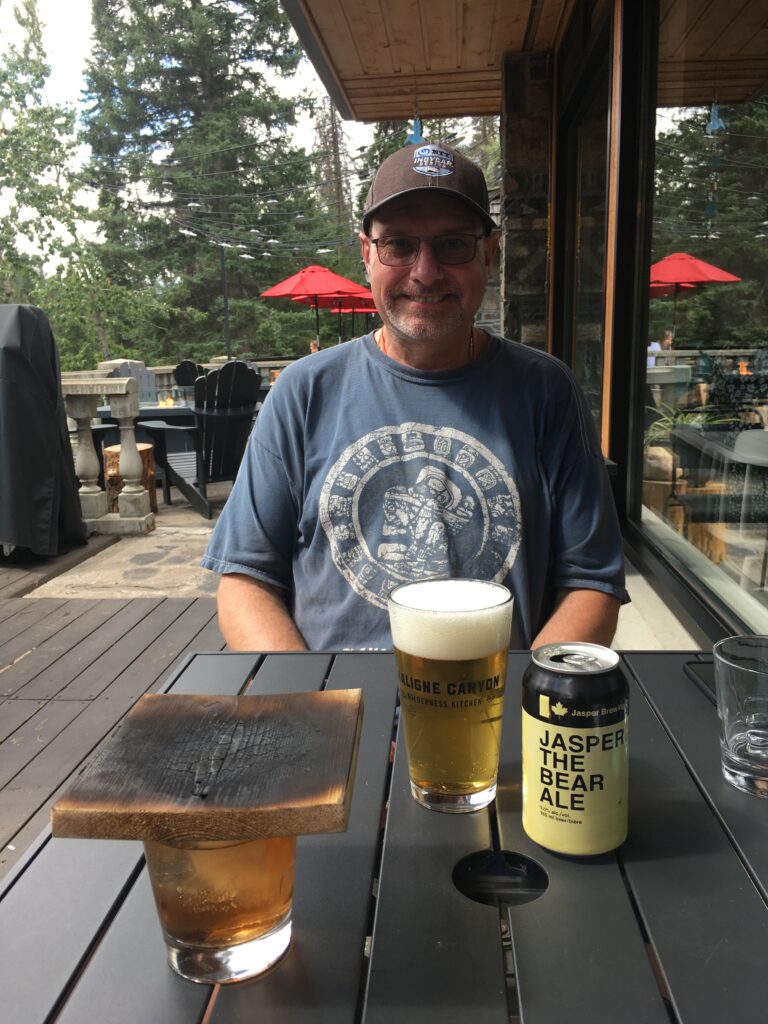 OBSERVATION PEAK
Park Glacier Rye, Flor de Caña Rum, Amaro Montenegro, Cherry Liqueur, Park Orange Bitters, Smoked Cedar = Uniquely delicious
The drive back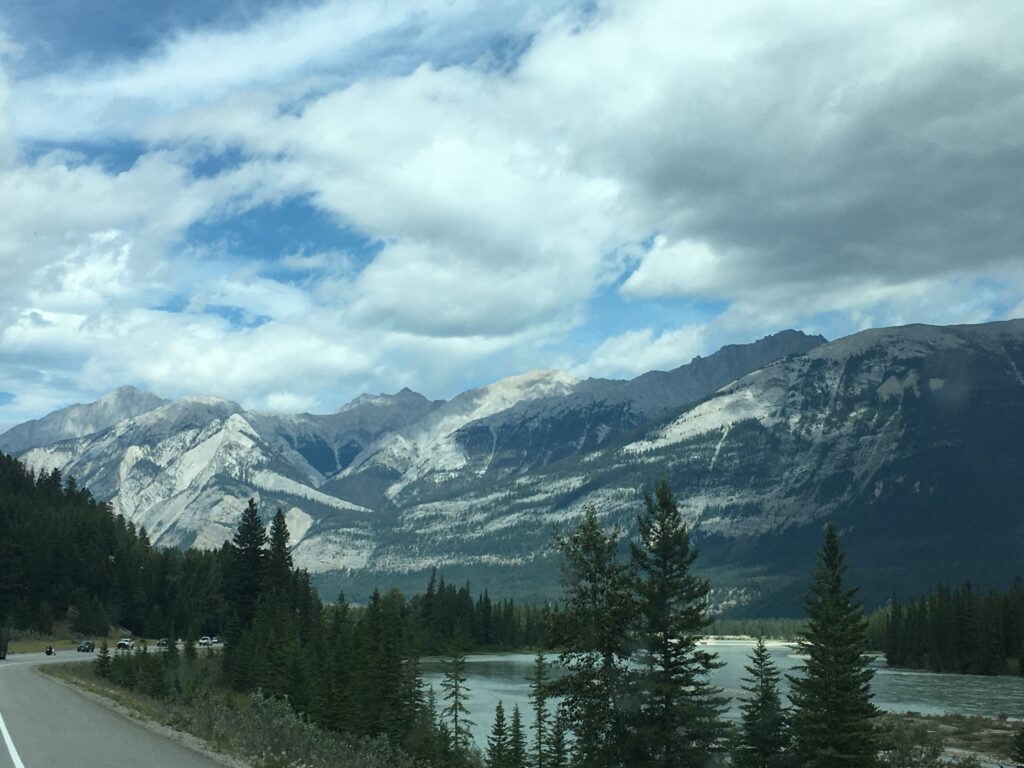 More animals, we miss talking photos of more than we capture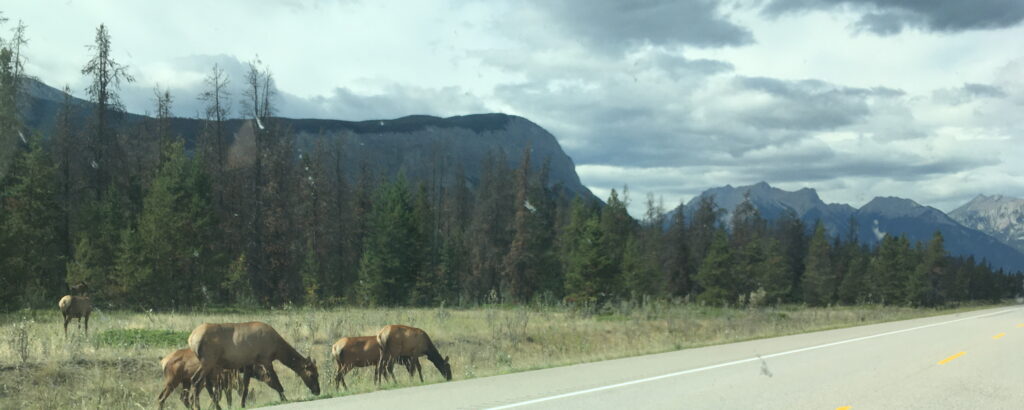 Missed this herd, the dash cam didn't
Another fun day coming to an end
Tip of the day