We are a bit concerned about getting out of this site.  We didn't have to be, 2 back & fros, we're out!  Hook up Bob in the parking lot and we're on our way. Did I already say, this is our least favourite spot so far?
Hwy 16 from Prince George to Price Rupert is known as "The Highway of Tears", we pass many hanging red dresses between Rupers & Terrace  ☹
Not far from Rupert, the sun and blue skies return.  We haven't seen them since arriving in Rupert.  Unless we decide to take the ferry to Alaska; I doubt we will be here again.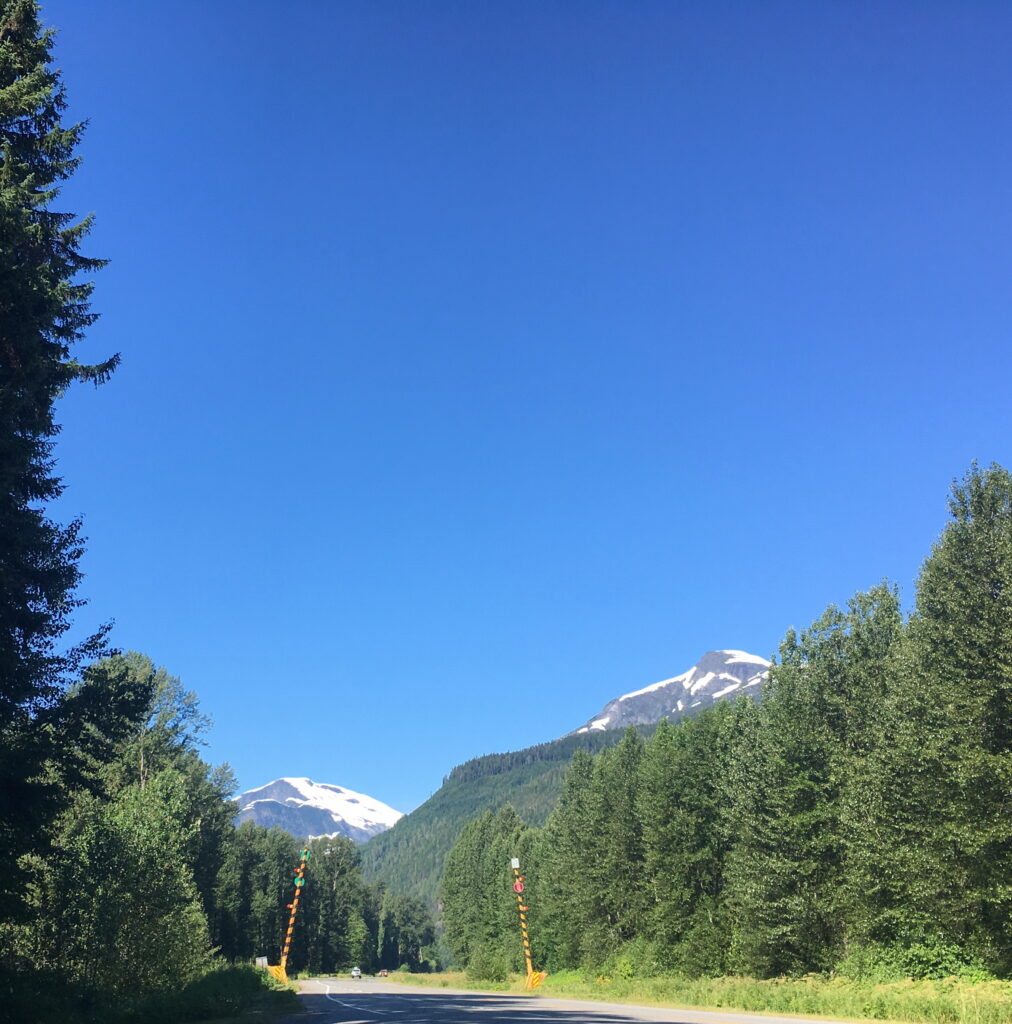 Terrace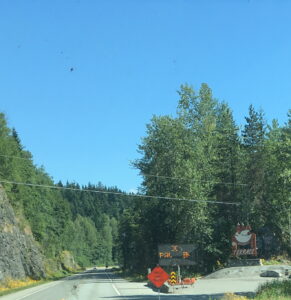 Encounter the required road construction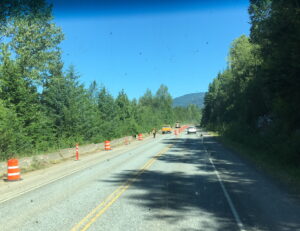 And beautiful scenery

This is where you'd turn if you are driving to Alaska. North to Alaska 🙂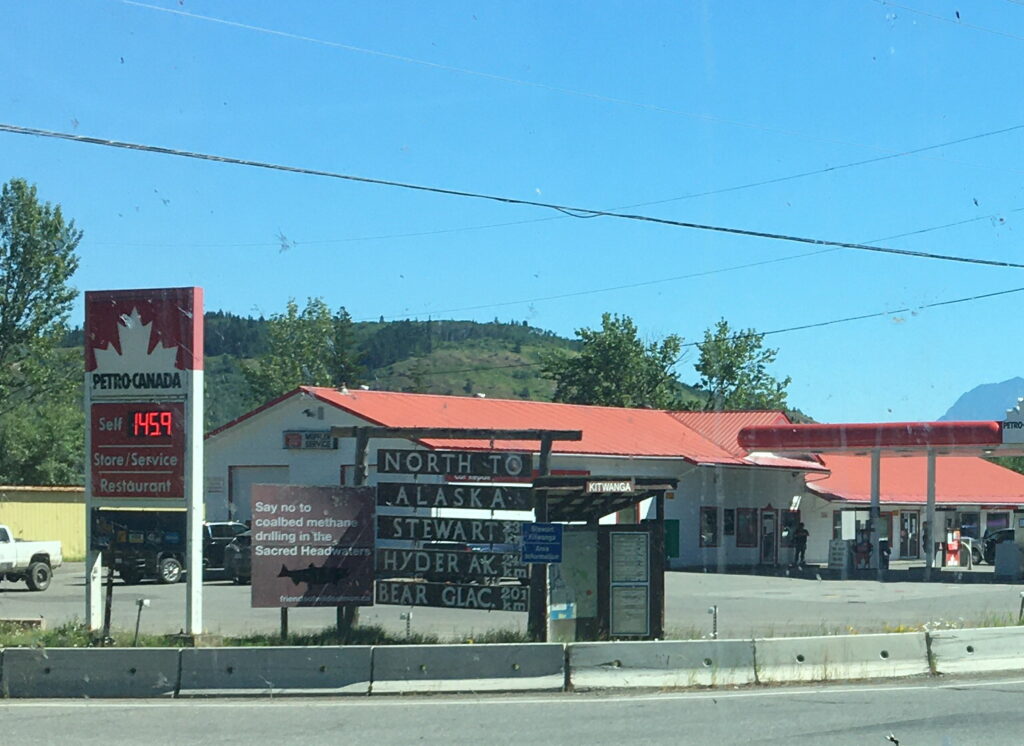 122p 
  Back at Telkwa Riverside RV Park, Bailey gets a much needed bath.  Allan worked the pressure washer, I worked the brush = no photo.
Our water filters, Kyle forwarded to the Telkwa Post Office arrived yesterday so off we go to pick them up and try the local food truck, Zittlaus' Quick Eats for dinner.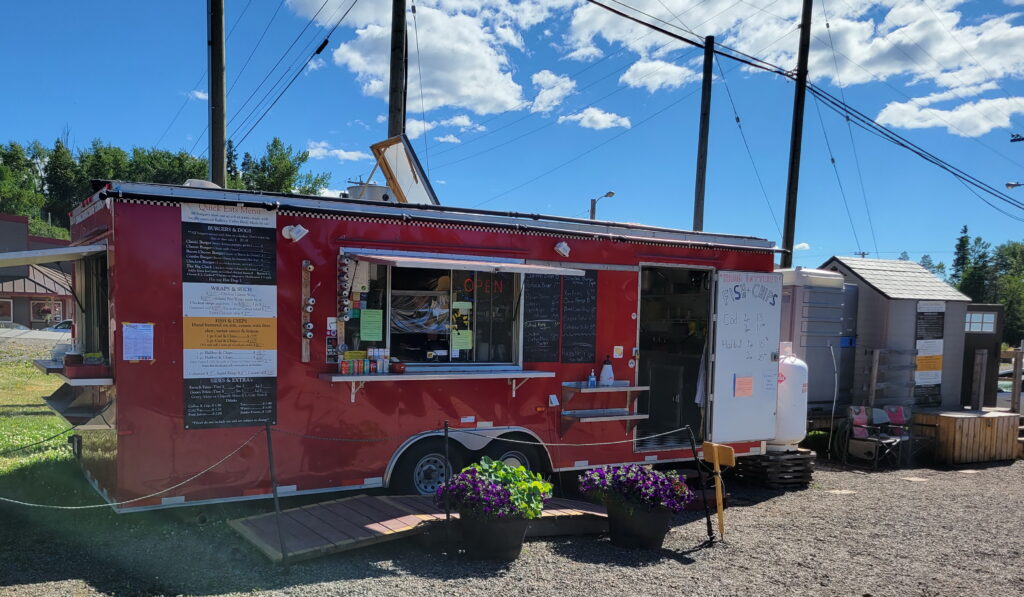 Love supporting local businesses.  The food was good,  cheese burger and gooey fries.  Their attitude left much to be desired.  Surprising in a small, family business.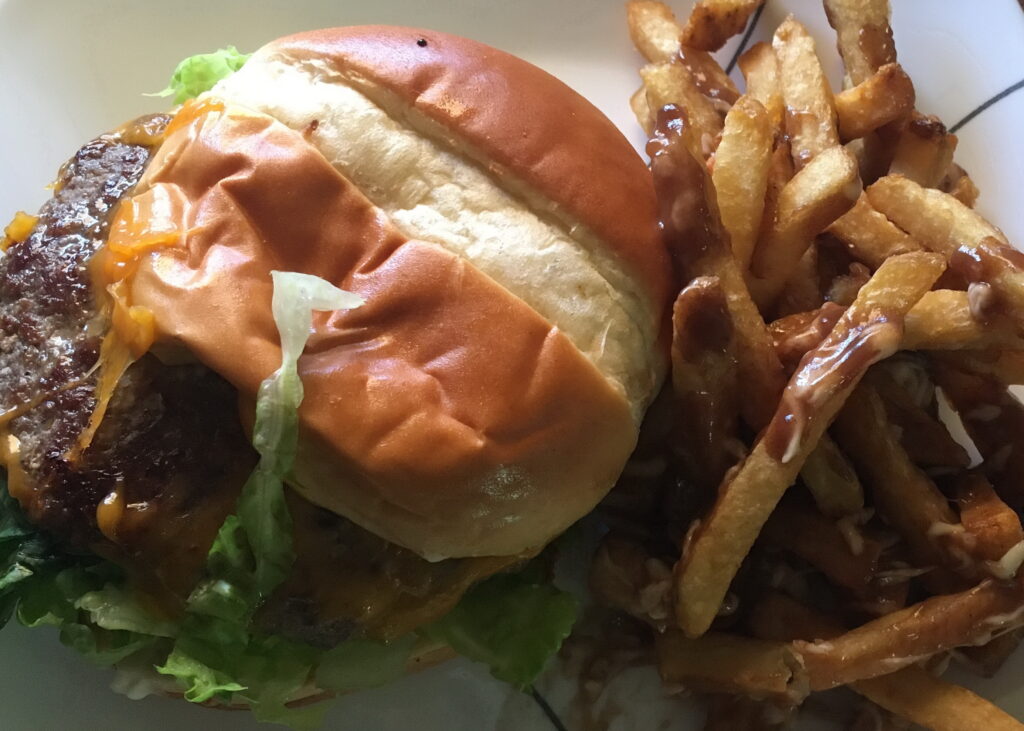 Even small towns businesses have issues.  Pub vs Food Truck click here
TBH:  We didn't like Rupert or the campground, we did enjoy our excursions and of course the company!  Focusing on this.
Cute story!  While walking in downtown Smithers last time we were here we ran into the couple who's site was directly across from ours in Kelowna.  We didn't speak much then, you know Covid and winter!  We had a chat, more of a chat than we had in Kelowna.  Say our farewells and off we go.
Last night we are preparing dinner.  Allan looks out the front window and calls "It's the neighbours!" (Allan may not be good recognizing people but vehicles he's great), rushes out the door to meet them as they are driving by.  No, they are not in our park they are in Port Edward, a 20m drive.
I think we are destined to meet again 🙂  Mags and Steve are now FB friends!!