Today, Cow Bay area in Prince Rupert.  Weather is still so dreary, we haven't seen a piece of sky let alone the sun. It's cold, I'm wearing a winter top.
We do our normal morning; have breakfast, stack the dishwasher, turn it on, OH NO. 9F error.  Doesn't run or open.  Google to determine it is an electrical malfunction.  We follow the suggested: Turn power to DishDrawer off then turn on power supply. This may reset error, or in our case may not.  Even though we tried several times.
We need the dishes currently held hostage.  Our limited space does not allow for multiples.  Need the wok, glasses & other goodies in there.  Things we'd good for are plates & cutlery.  Such fun this lifestyle.
Allan, again forced into action, chats with Fisher and Paykel, the manufacturer.  Here's the issue, they need the model & sn, where is that?? Inside the unit that doesn't open.
A thing that normally works, I go to shower and Allan has it figured out when I'm done.  In the shower I can hear stuff going on.  The stuff was Allan unloading the dish drawer.  The tech told Allan to force pull it out 1/2 way, no further.
Dishes are free!  The control looks the way it should, Allan gambles, puts the dishes back in, No Go same error.  Allan gets it open again and I get to wash.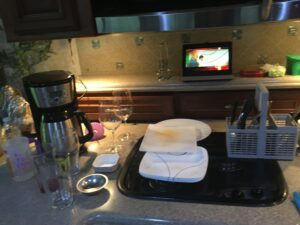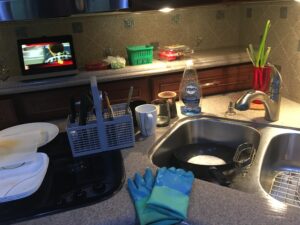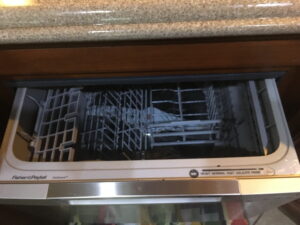 The manufacturer does not have repair people in the North.  First chance will be when we are in Kelowna.  This site is 30amp, next site will be 50amp, as the issue is power related we wonder if being on 50 will allow it to run.
1245p: Finally time to venture out.  Cow Bay, here we come.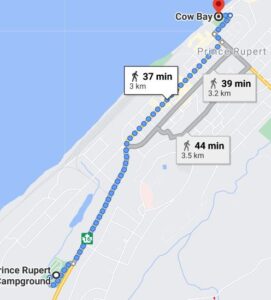 Crows are the thing here, they are everywhere.  Huge crows, they make a racket when they stroll on Bailey's roof.  These 2 appear to like each other.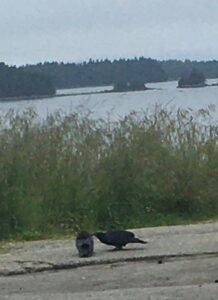 This one is picking at the wiper blade,  totally lifting it from the windshield. Will it survive?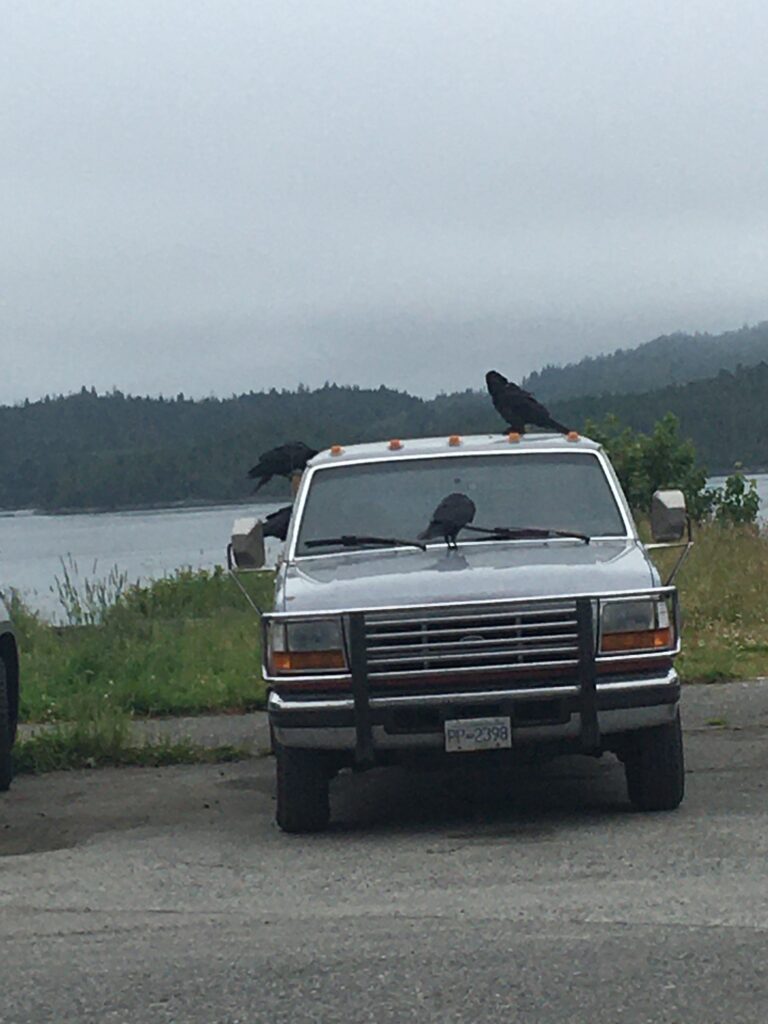 Go for a swim!  That way 😊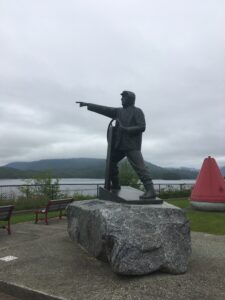 Overlooking Cow Bay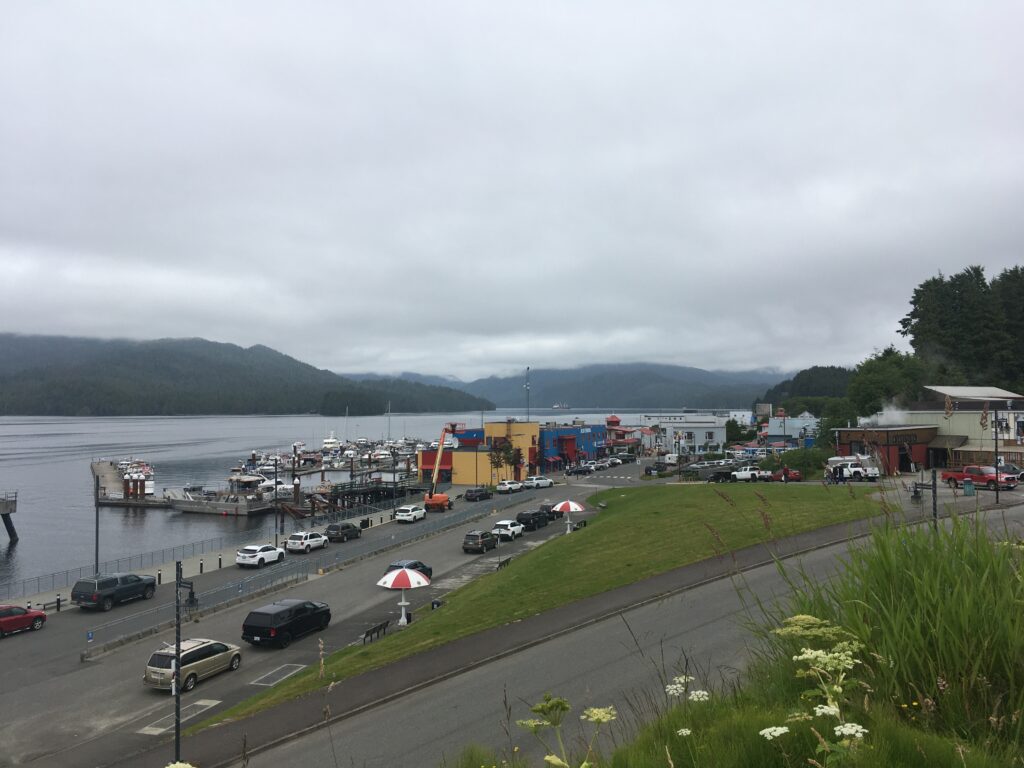 "De plane Boss, de plane!" (Speck above the mountain)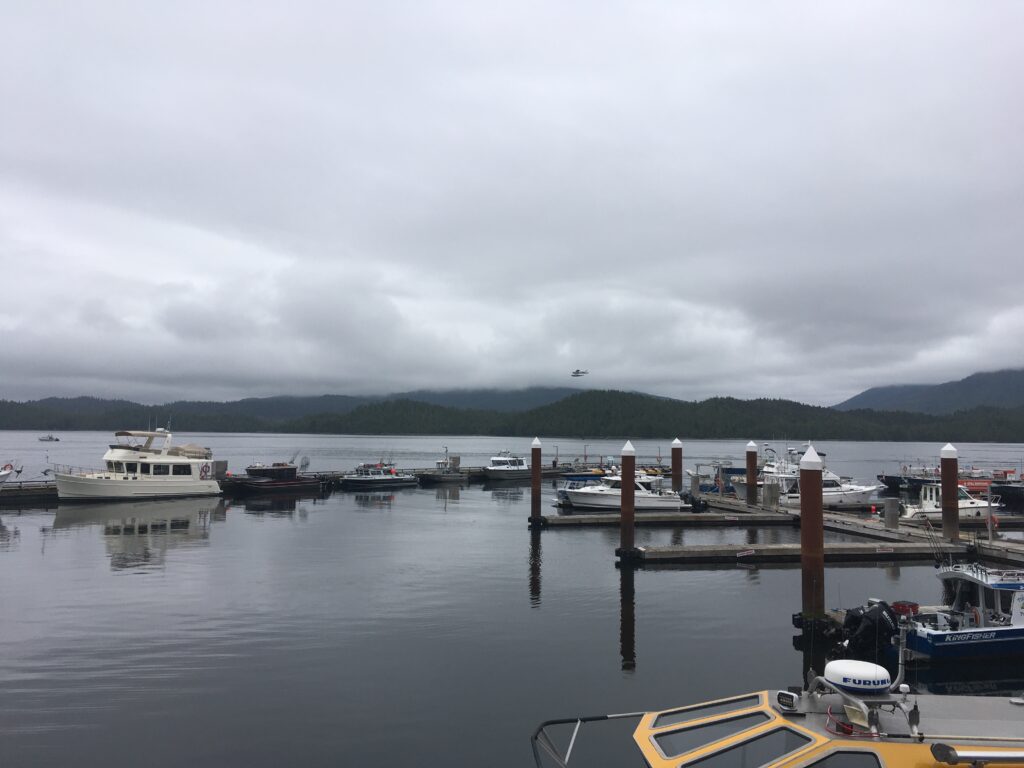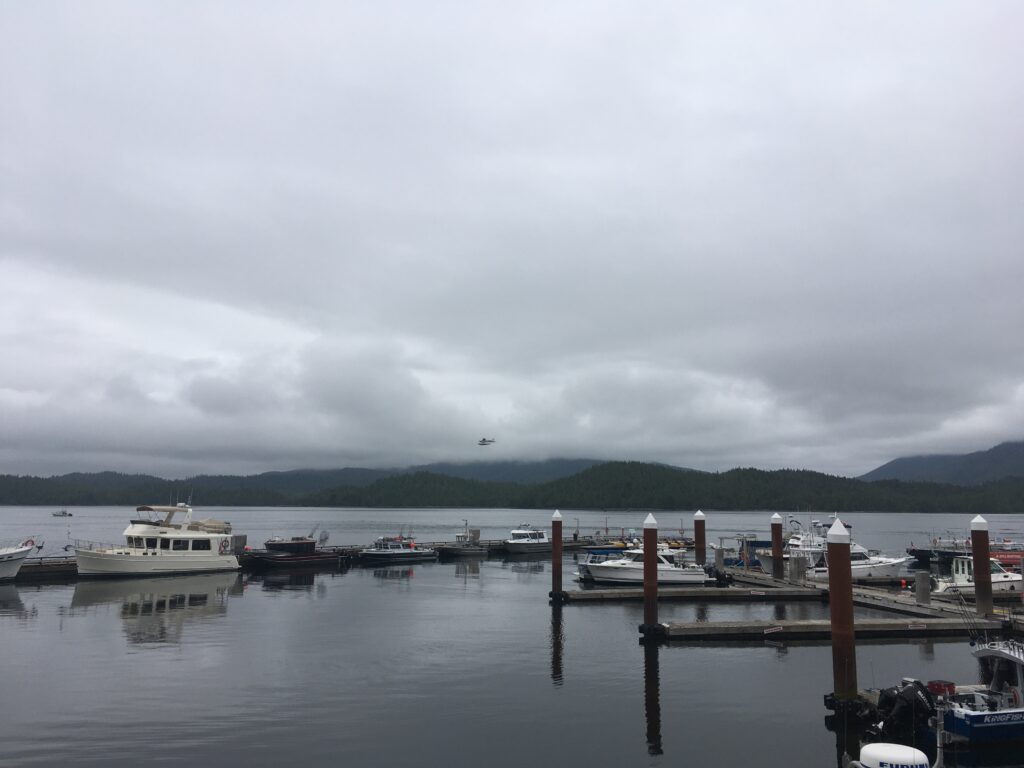 We know how he feels!
This is a very cool store, lots of stuff you don't see anywhere else.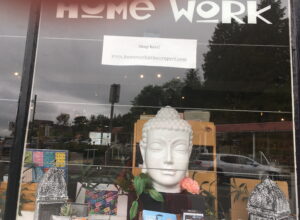 No clue how you fish with these but suspect you throw them overboard and the fish swim in.  The boat, Pac Man is heading out filled with them.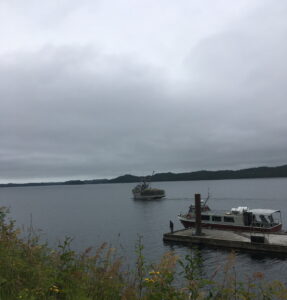 This is the Walmart I took the photos of the lake from the parking lot.  Wow, the preceding is a weird sentence!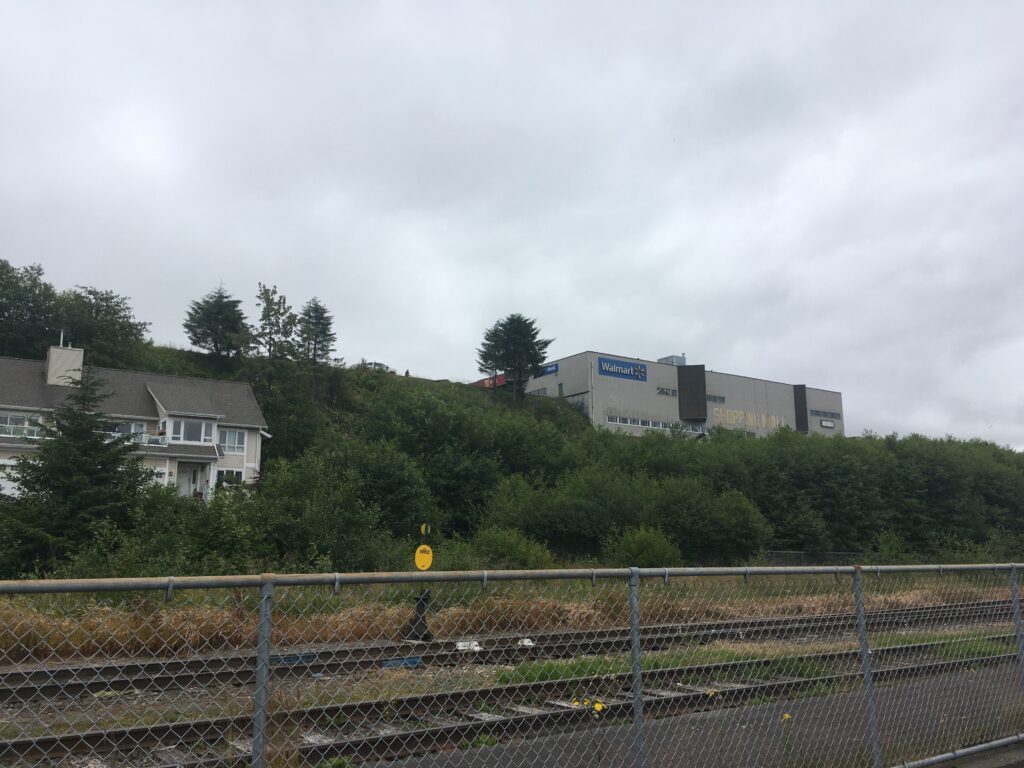 We walk home a different way.  Turns out it is through the CN yard.  We walk and walk, can we get out this way?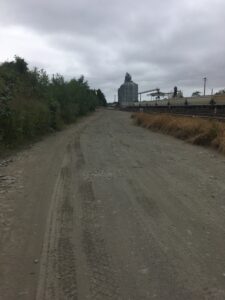 Turns out yes, we can!
Such low clouds, does the sun every shine in Rupert?
End with