We arrived back at MamaYeh on Thursday, 07/15 to this welcome sign
Our week here is flying by, Saturday we went to PG's Summer Fest.  We then met up with our Kelowna neighbours, Mags & Steve for a delightly time at CrossRoads Brewery.  We are having fun keeping track of each other's travel adventures.
Today, Barkerville.  It's 2 hour drive and we soon find the construction.  This was caused by a rock/mud slide.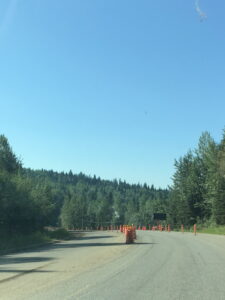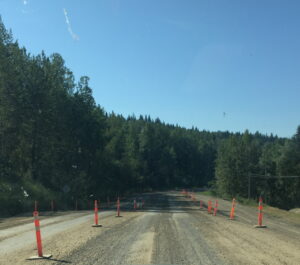 Very curvy road with many "Watch for Wildlife" warnings
Made it, arriving at 1025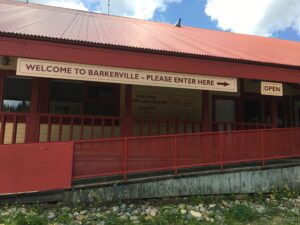 Main Street, Barkersville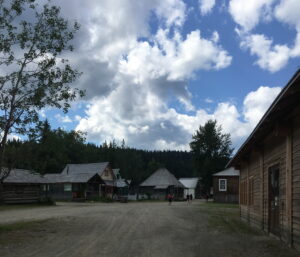 First stop the brewery!  Unfortunately, this is not one of the functioning buildings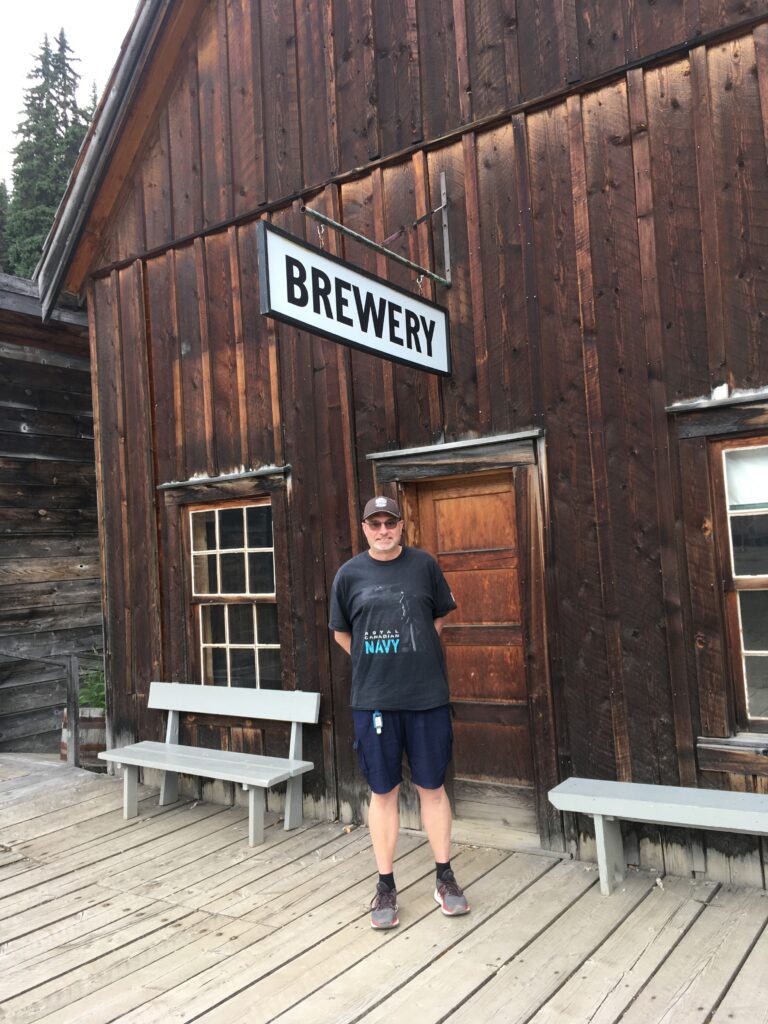 Next stop, super early lunch as we didn't have breakfast.  Love having a private restaurant, feel for the restaurant though.   Allan is busy planning our walking tour.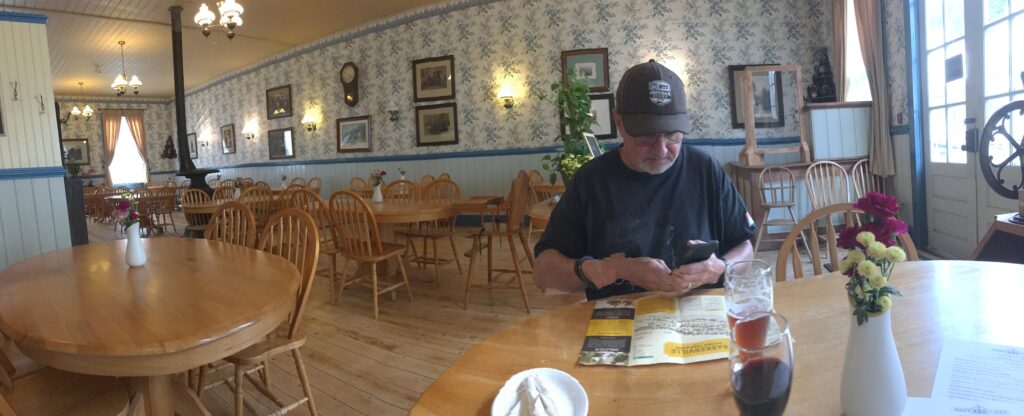 First stop:  Doctor's office, oh the tools…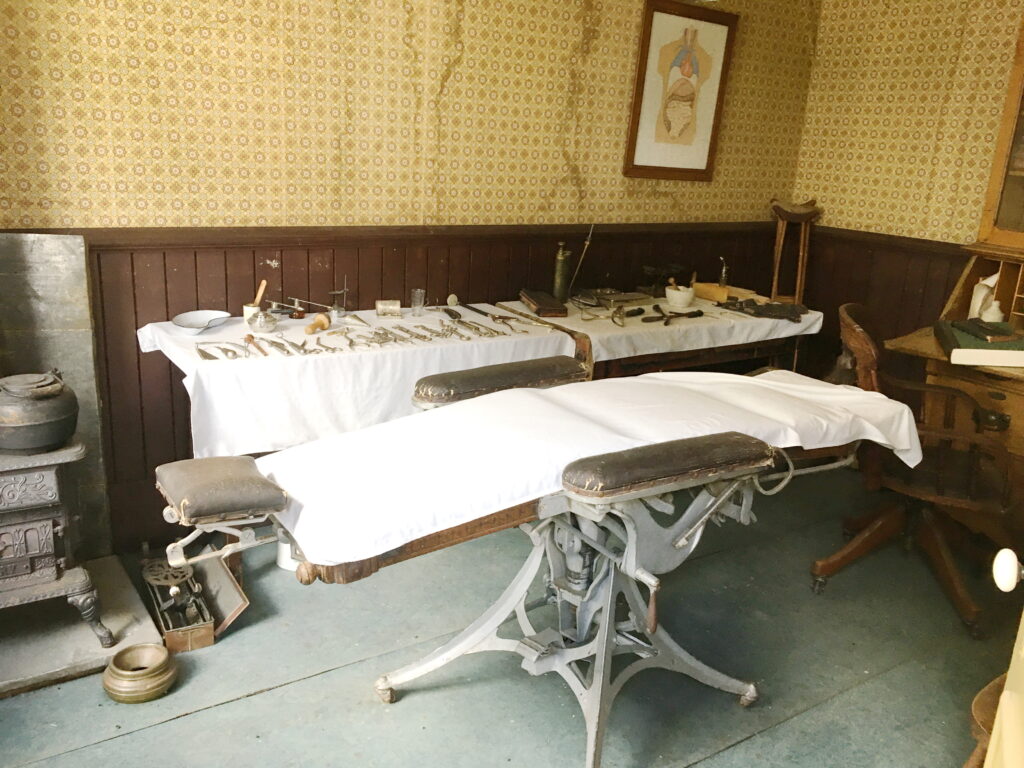 Dentist's office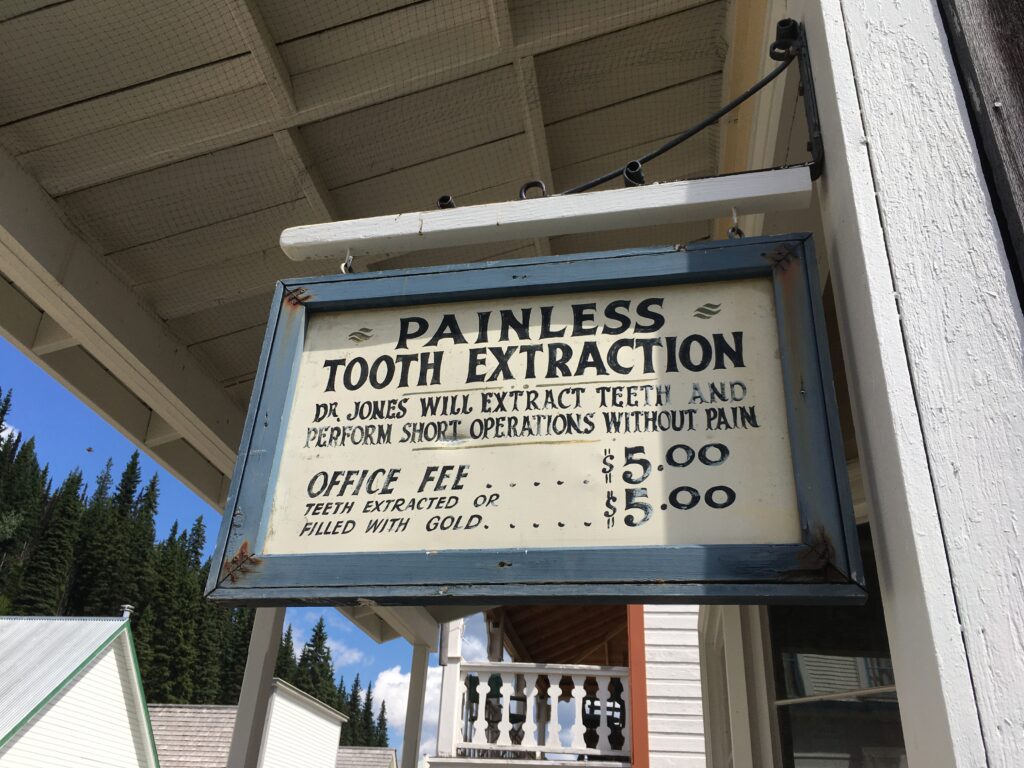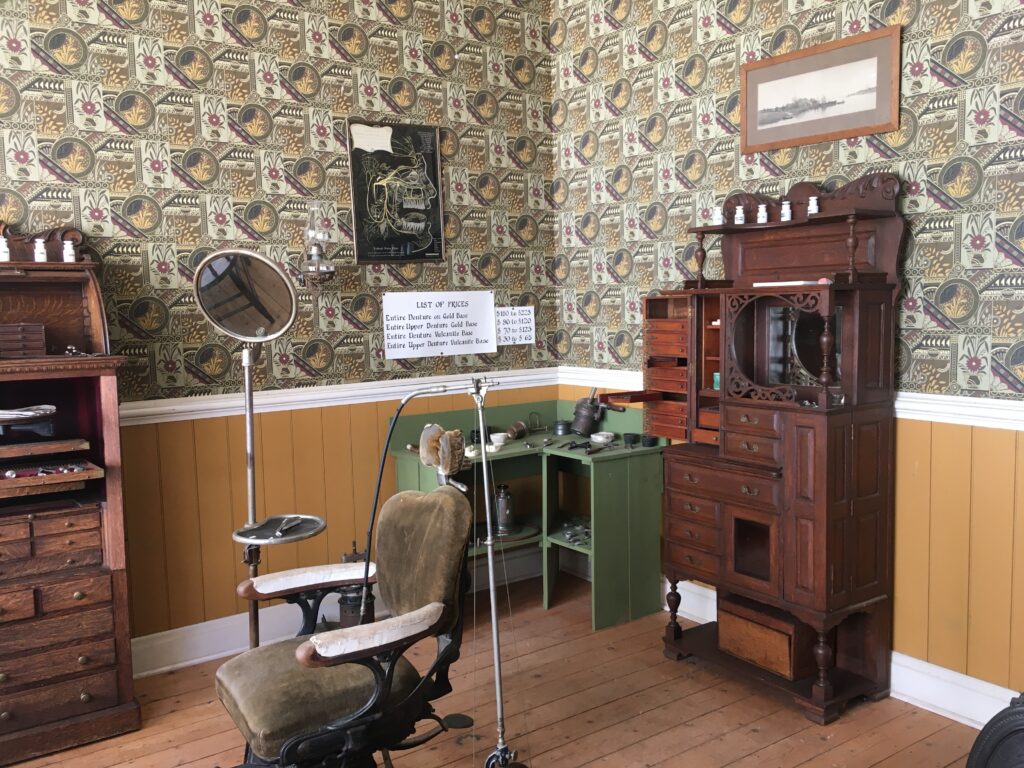 You'd think gold would be cheaper during the gold rush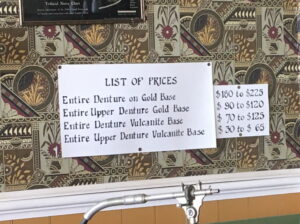 Along the way, we meet this gent who tells us a facinating story about how gold was found in this area. 
Sad story but it did make me chuckle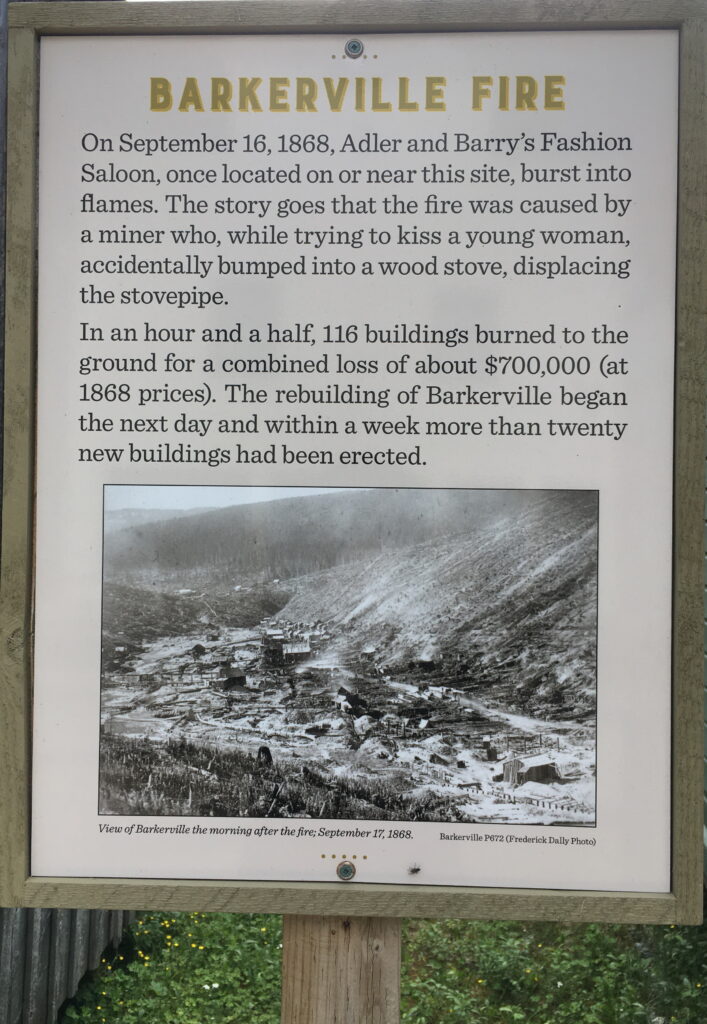 No chuckles for this sign,  it was a difficult life.
Stagecoach rides, $10/person.  Allan's allergies, my cheapness = no rides for us.
Flashback to candies, wow those prices. $18.00 for an ultimate Gobstopper!
Saloon, also not operational.  Would be fun to be in a throwback saloon.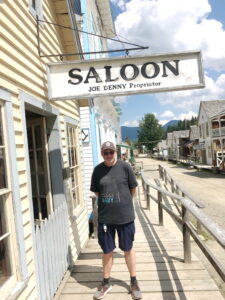 Love this barber!  Wonder how he stopped the baldness??  Mr. Moses should have passed on this expertise.
Blacksmith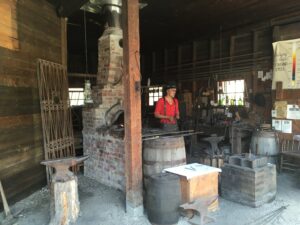 Hightlight of the visit?  Allan will be panning for gold!!
Dude is teaching Allan how to pan.  We learn gold is more dense than stones.  The idea is to fill the pan with water, shake & shake to bring the stone to the surface, dump the stones & repeat, ends in nuggets-you hope.
     Pay dirt!!!   4 nuggets!  Think we can retire now!!!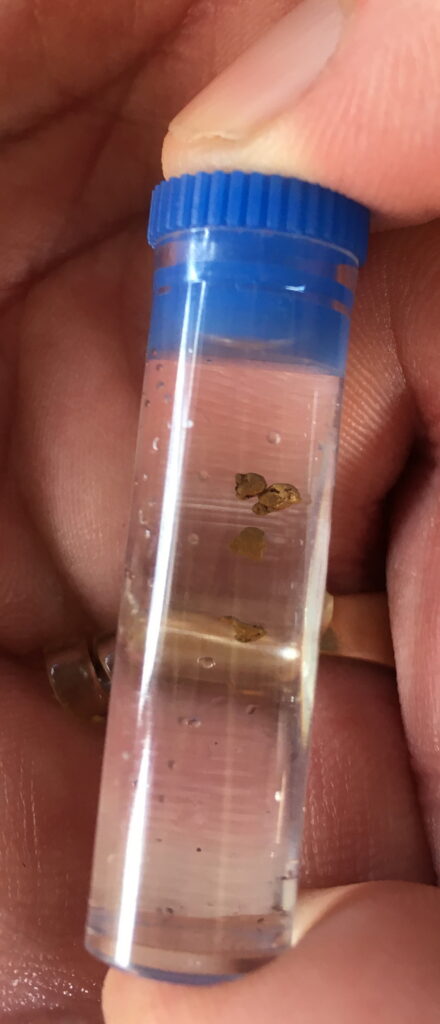 Quesnel is close by (pronounced: S is silent)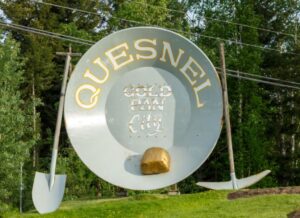 Head there to take a peek
Walked Main St and got to duck, #44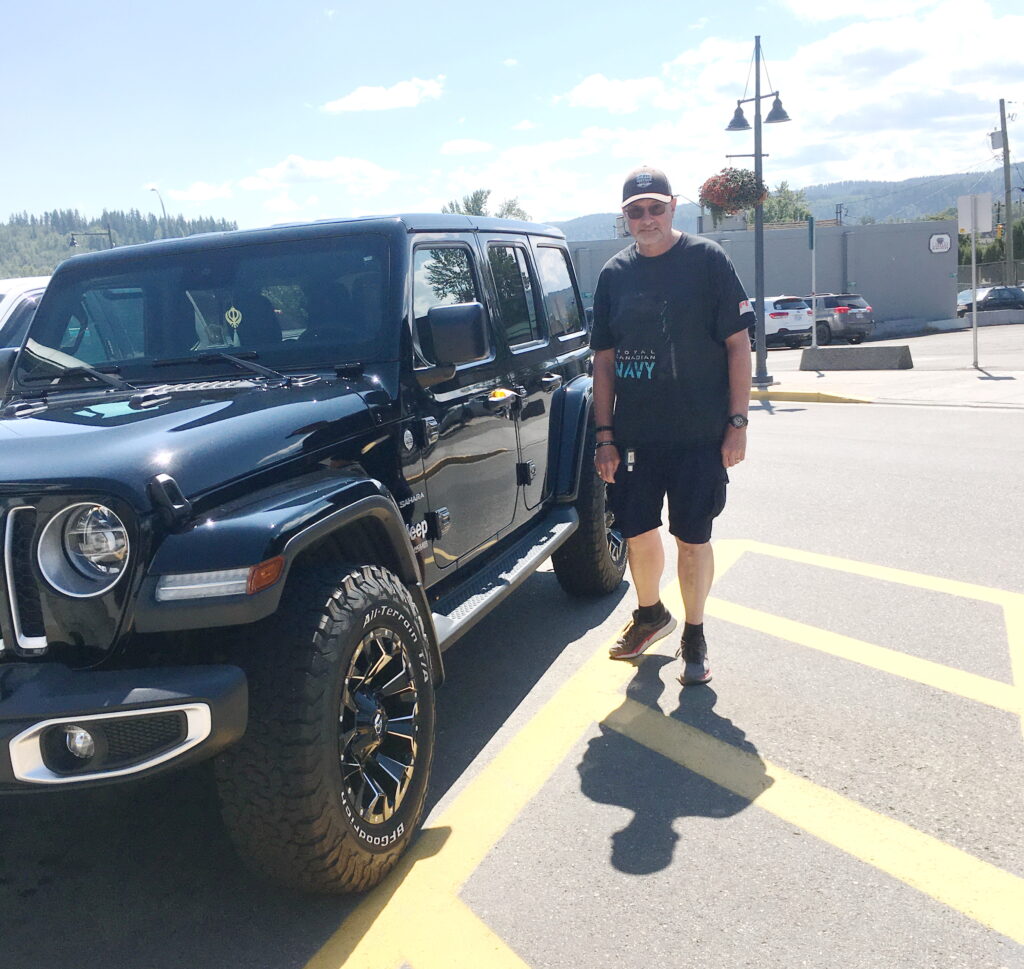 We stop at Co-Op.    This is the bulletin board 🙂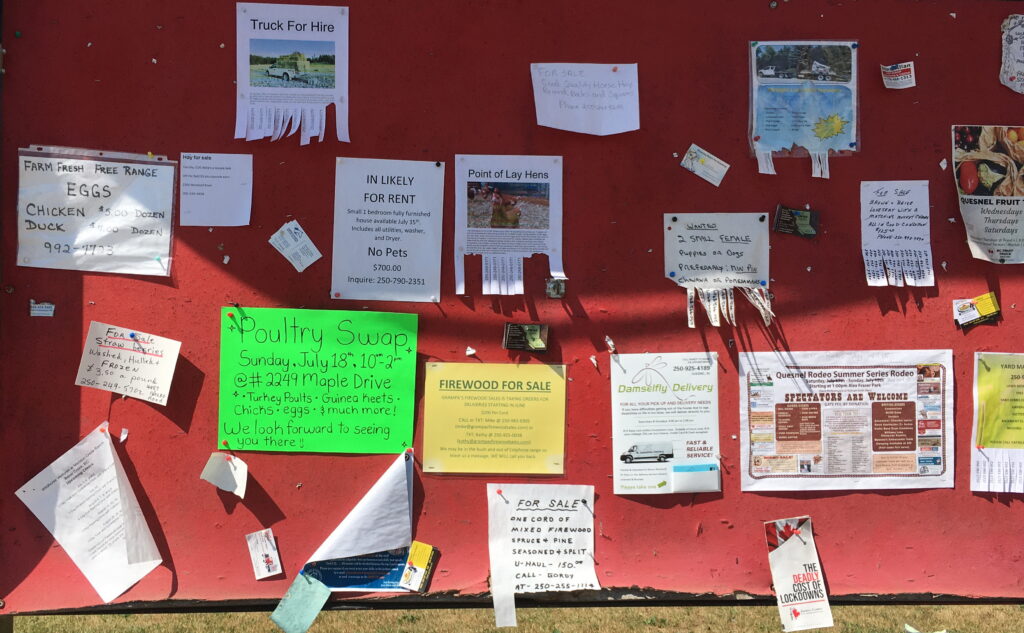 Back home we see this beauty on our grill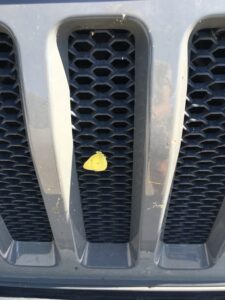 No, I'm not high but do you see it??