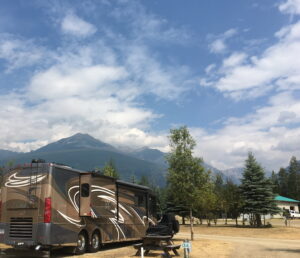 We took the 5m drive to Valemount yesterday.  We ordered a replacement flag post from Amazon and had it shipped to the Valemount Post Office.  We'll be flying our flag again. Not so fast, the box is missing a part.  Back it has to go.    We're back in the flag post market.
This is the first town we've been to that doesn't open until 3.  Our destination is Three Ranges Brewing, they put the ALE in vALEmount.  They have 4 different ambers beers,  Allan can't wait to give them a try.
We leave at 225.   We walk & walk, through a forest.  Granted the road is paved but there is nothing else around.  We're good, we have our bear whistles.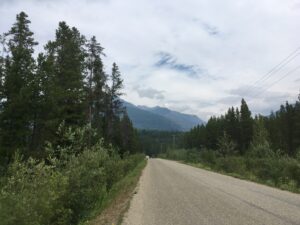 At the side of the road, an out of commission, tractor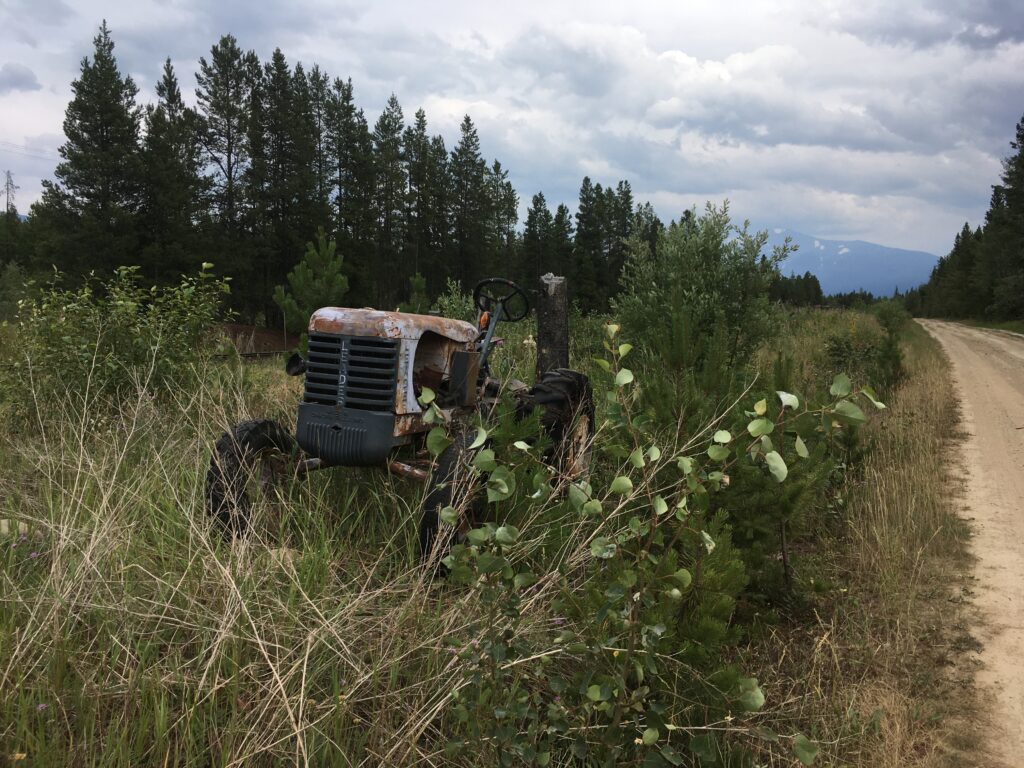 We've encountered some strange stuff.  This work of art is right up there.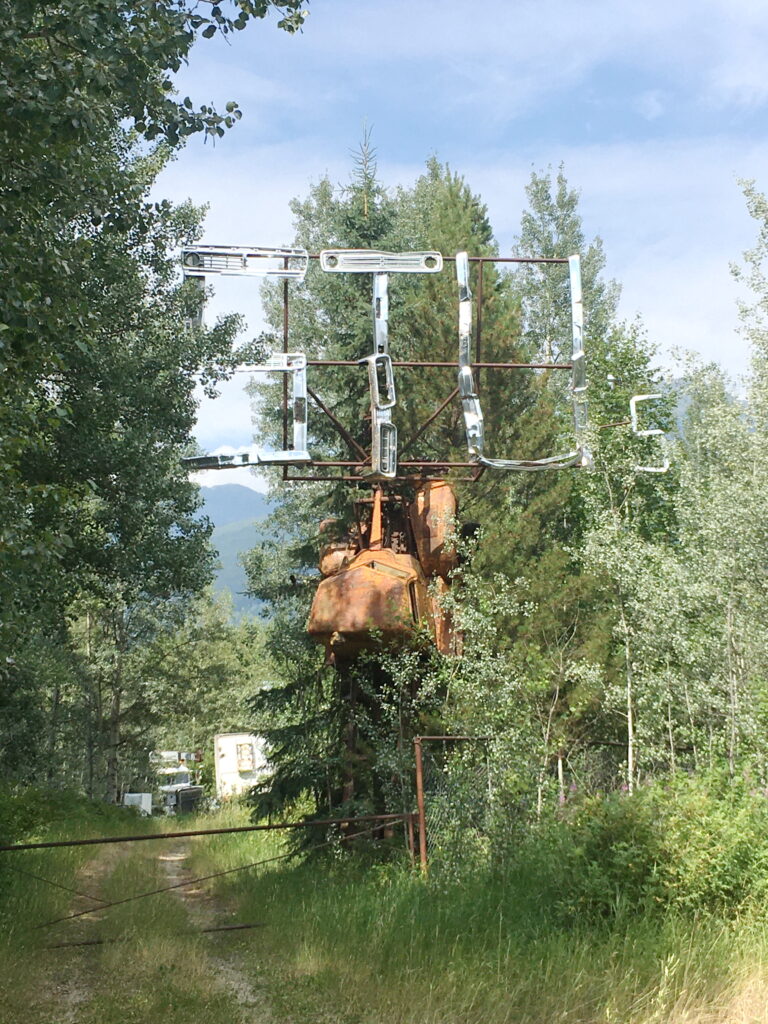 The word "Stu's" is made from vehicle grills, under it is a Studebaker truck mounted on a pole. It must be there for a long time as the bottom part of the truck was overgrown. Perhaps this was the delivery truck…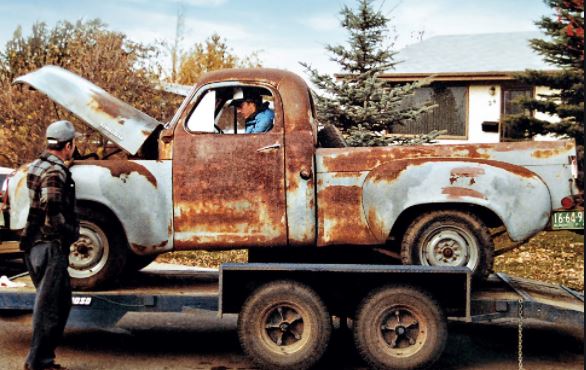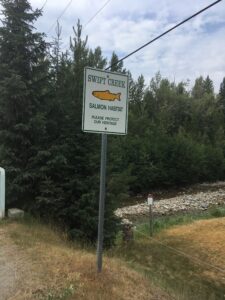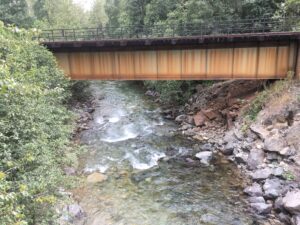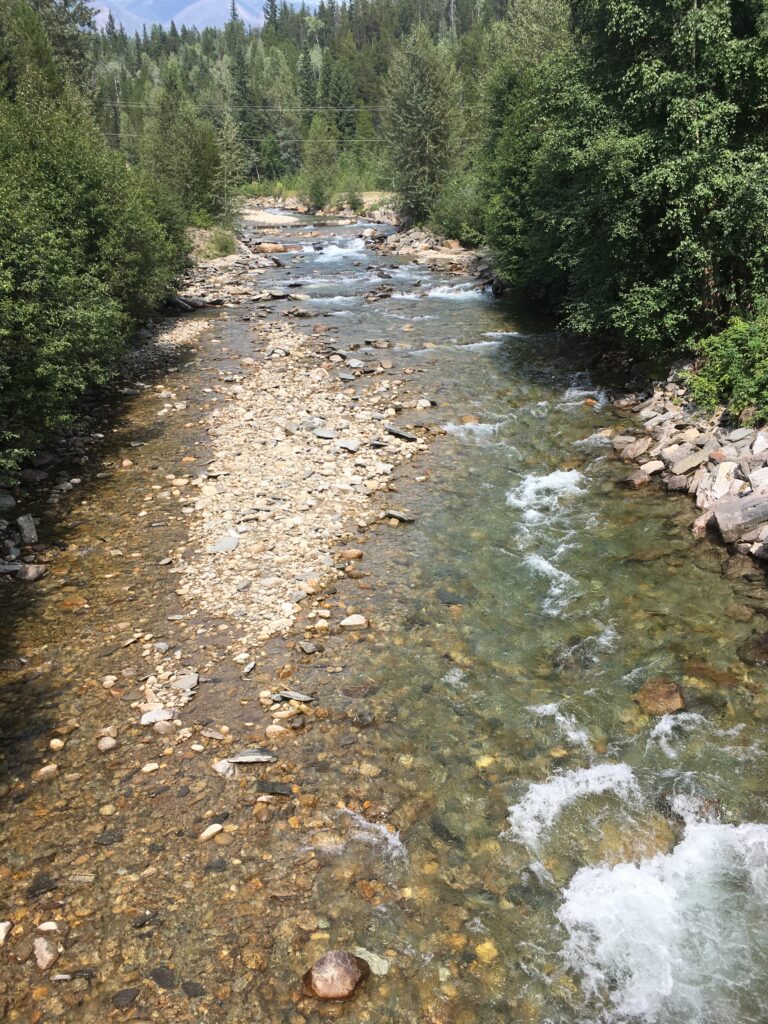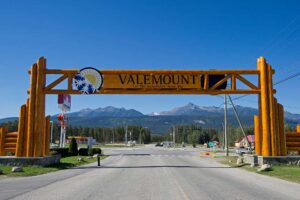 Here we are, we walked by the brewery at 304 (they open at 3),  the line up was up the sidewalk. We'll go to Home Hardward to see what they carry in flag posts.  None 🙁   Back at the brewery the line up is shorter.
Takes a while to get to the front of the line but, we order, no outside seats, inside we go.  Wonder.. why as they are so packed they don't open earlier especially on the weekend? They fill growlers, Allan is anxious to put his to use again.  The top of the walls are lined with growlers from other breweries.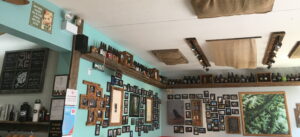 Allan's flight and my beer!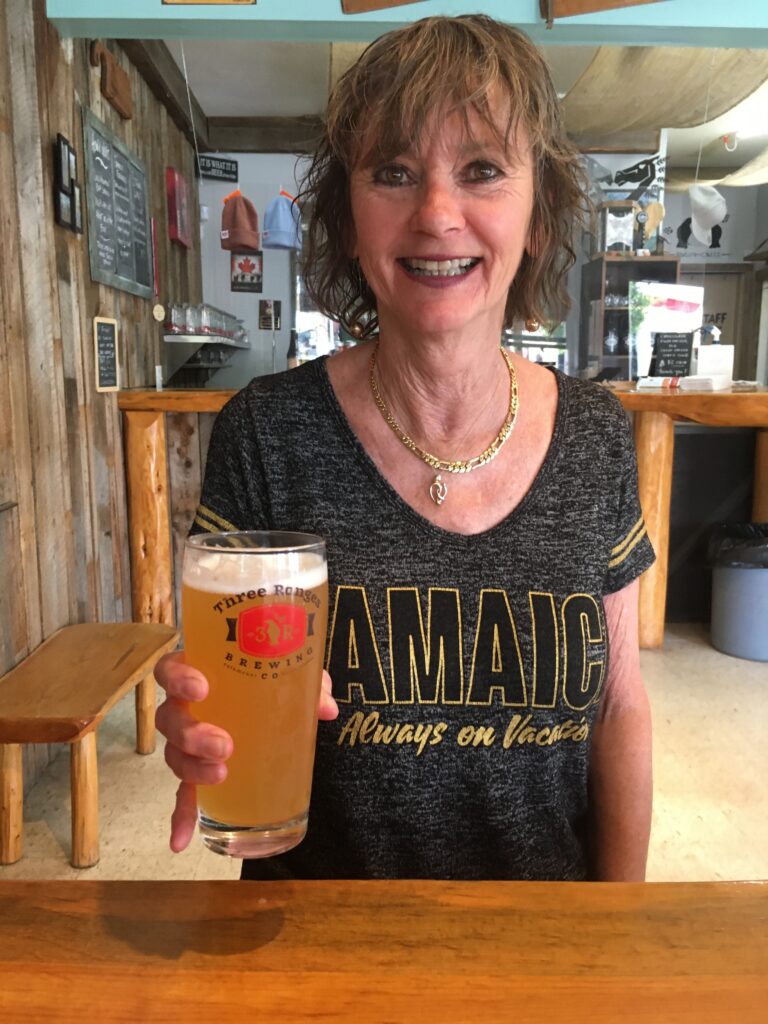 Allan likes each beer, LESS, than the previous!
No growler fills here!  We did meet a young couple who were here from Toronto wilderness backpacking.  Their backpacking was cut short when his mis-step resulted in a sprained ligament.  They still had 10k to walk downhill = brutal!  Memories being made = priceless!  They didn't see a bear, only a wolf.  I can't imagine sleeping in a tent in the wilderness!
It was a fun day, back home we walk.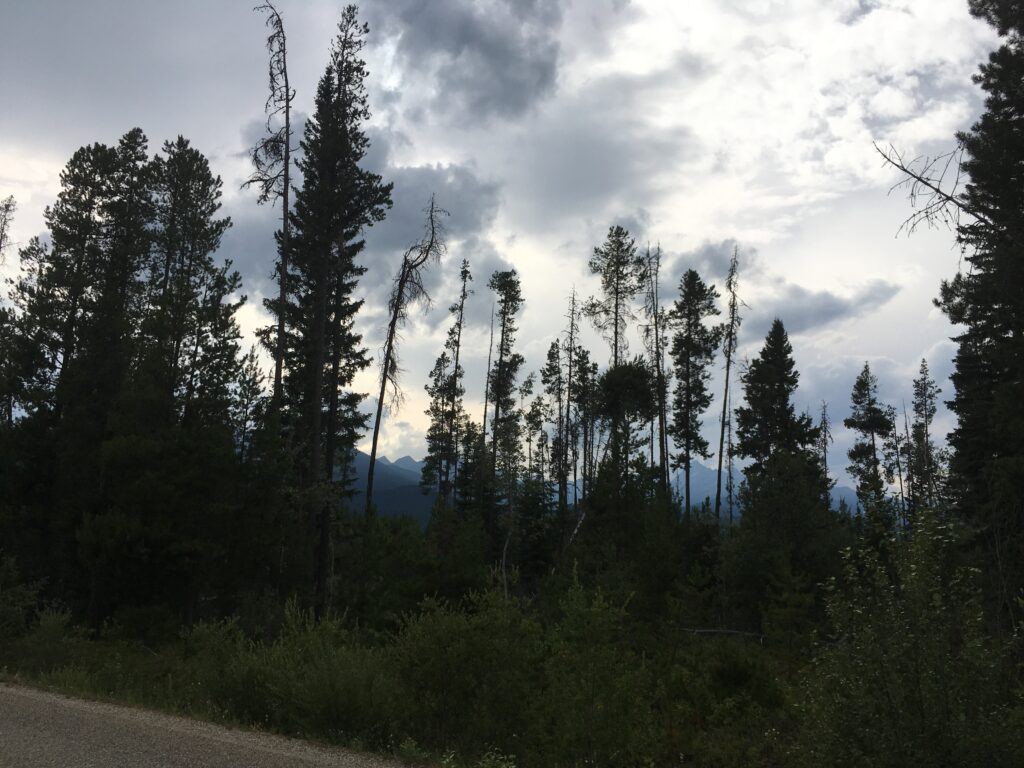 I tell the bears this…