Rather slow day when the hightlight is our  "refresh ammonia" event.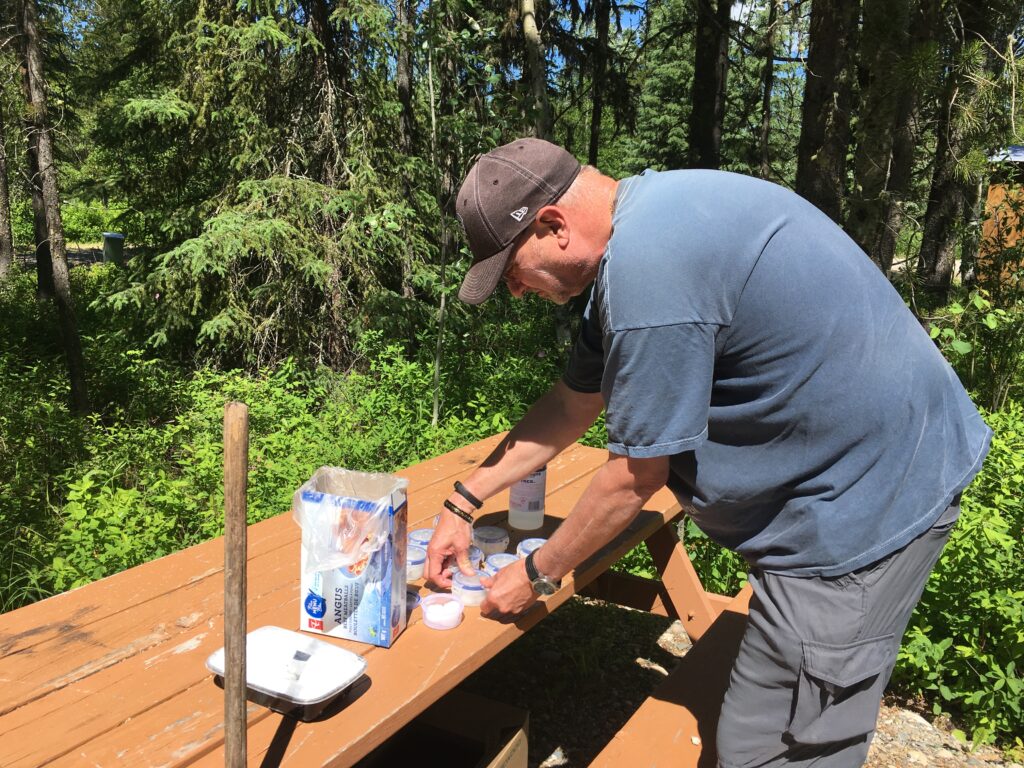 Bet you now want to make your shoes come to life.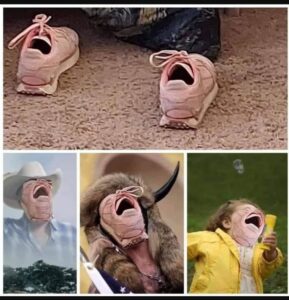 Unintentional  photo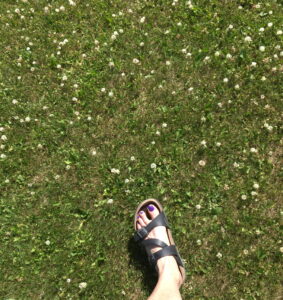 06/26 – First up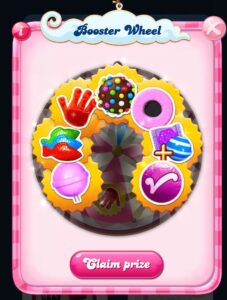 We are leaving this park on Monday.  Today is errand day, and the beginning of a 5 day heat wave, going up to 38 today.  We're told it never gets this hot here.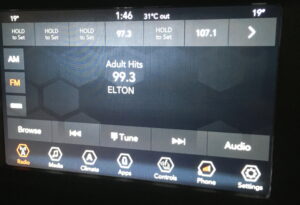 Last item on the list is give Bob a bath.   Allan bought a car wash card in Ontario, it has some washes left.  So far, the only PetroCan we've encountered with a car wash, is Prince George.  What don't they have??
The car wash was funky, you had to enter the door closes when you insert your card.  They are unually outside so you have an escape if something goes wrong.
It's not accepting the card, Allan taps, swipes, it's finally accepted.
This is the noisiest, jerkyist, wash ever.  We stall, then a LOUD bang!  Start again, drive home.   Advise!  If you hear something strange, STOP & LOOK.  We didn't.
The bang was, the car wash ripping out the passenger tail light, ggrrrrr  It was dangling while we were driving.  Very lucky we didn't lose it.  If it dropped, hit a vechicle would/could have been disastrous.  I put the light on the tail gate, fortunately it still works.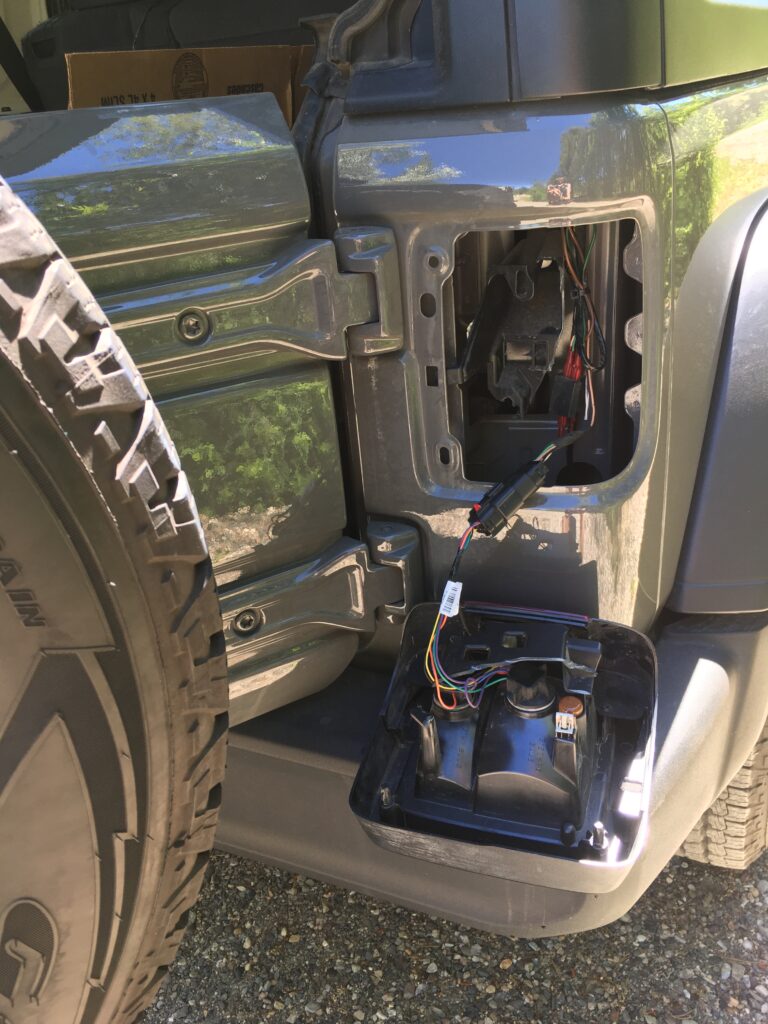 Allan figuring it out
Allan calls the local Jeep dealer.  They don't have the part in stock, will take 45 days to arrive.  We don't have 45 days.  Calls to Napa & Lordco, no help.  Small town, the local dealer calls back to say he mis-entered the part number.  We can have the part on Tuesday.  Better but we leave here on Monday.  Allan calls the Smithers dealer (close to where we are heading to on Monday), he can have it on Tuesday!!  Part ordered.  Feeling some relief.
June 27 – Today's stuff:  Clean Davy, (we're still in the throws of a heat wave, I feel bad for Allan cleaning outdoors) pack up items for travel, Home Depot return, Canadian Tire, pick up Chinese food for dinner.
Now to secure the tail light till we can get, more research, tells us we want automotive masking tape.  We have clear white packing tape, we'll use it till we get the proper tape, in aisle 8.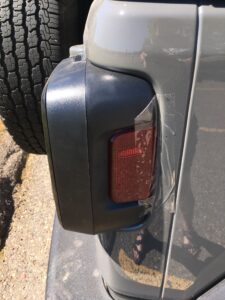 I'm not a CT fan but do like they list the product aisle number.
Fuel cost, boo.  Allan filled Bob at Costco for 1.29.9/l, ya
    Picking up dinner
And the heat goes on…  37c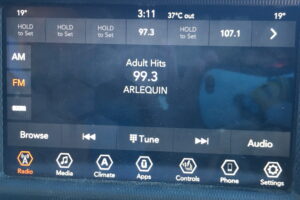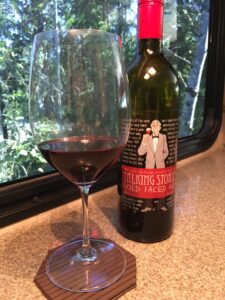 Our fun and tasty dinner wine
So ends our 2 weeks in Prince George, we will stop here again on our way south.