Tim Nutt, comedian, is doing a show in Lake Country.  The show has a twist!  It's a stay in your vehicle event  First ever in this park, parking lot!
While waiting for Allan I hear a loud roar, out the window but what do I see??   "Allan, hurry come see"  This is the loudest, most black, largest plane we've seen.  Military?  They would not be able to sneak up on anything.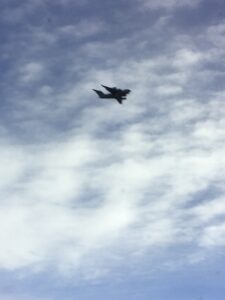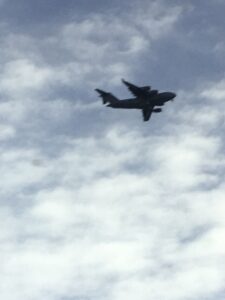 Out on our walk, we spot the ideal Jeep to duck.  This Jeep is a real "Jeeper"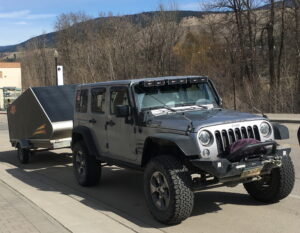 He even has the Jeep wave sticker.
Duck #27
Leaving the park we see this vehicle
Onwards… Entering the park
             the instructions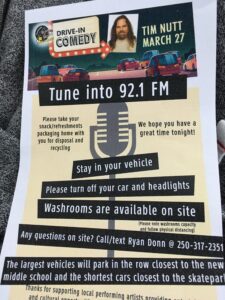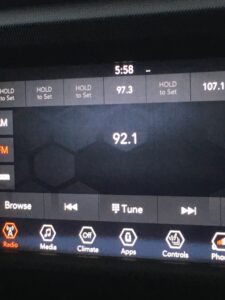 When purchasing ticket they did ask to not come in large vehicles or with roof racks.   This "wanker" is, apparently, exempt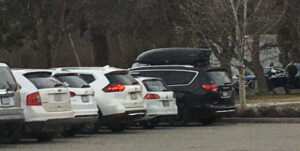 Exciting, a live performance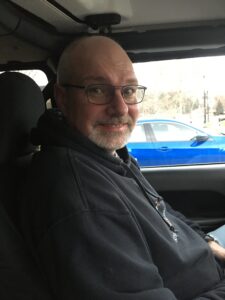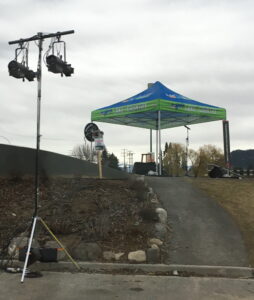 The stage
The act..  whoops that video didn't make this is all I got  Ending
Back at Bailey, yahoo the awning lights work!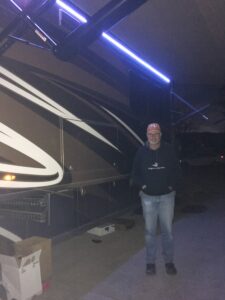 Fire time!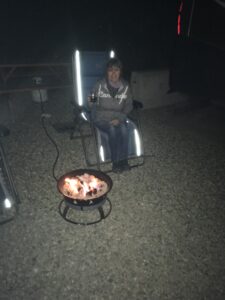 My fire god!! 
A wonderful end of a day 🙂