Let's see how today's adventure turns out.  We never did find the last provincial park we set out to find.  That trip was the first time Bob's GPS said "I'm sorry".  It kept trying to send us in circles.
Getting there, we think, didn't anticipate the last 8km being on a dirt road.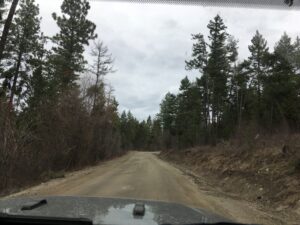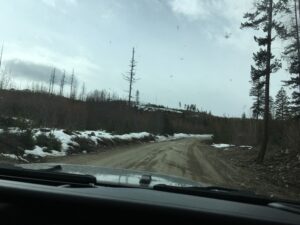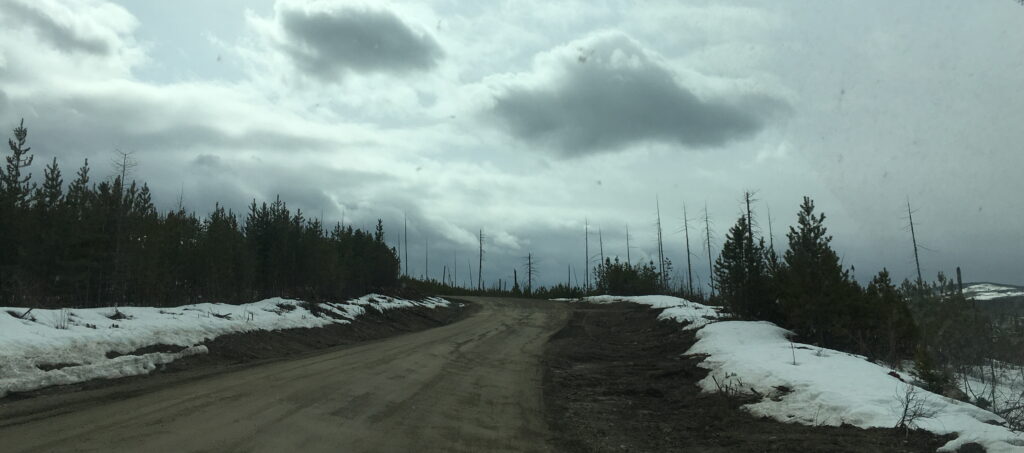 We didn't even consider there would be snow ☃❄
Made it!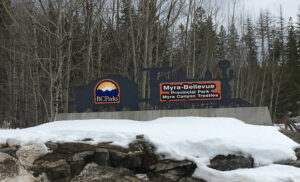 18 Trestles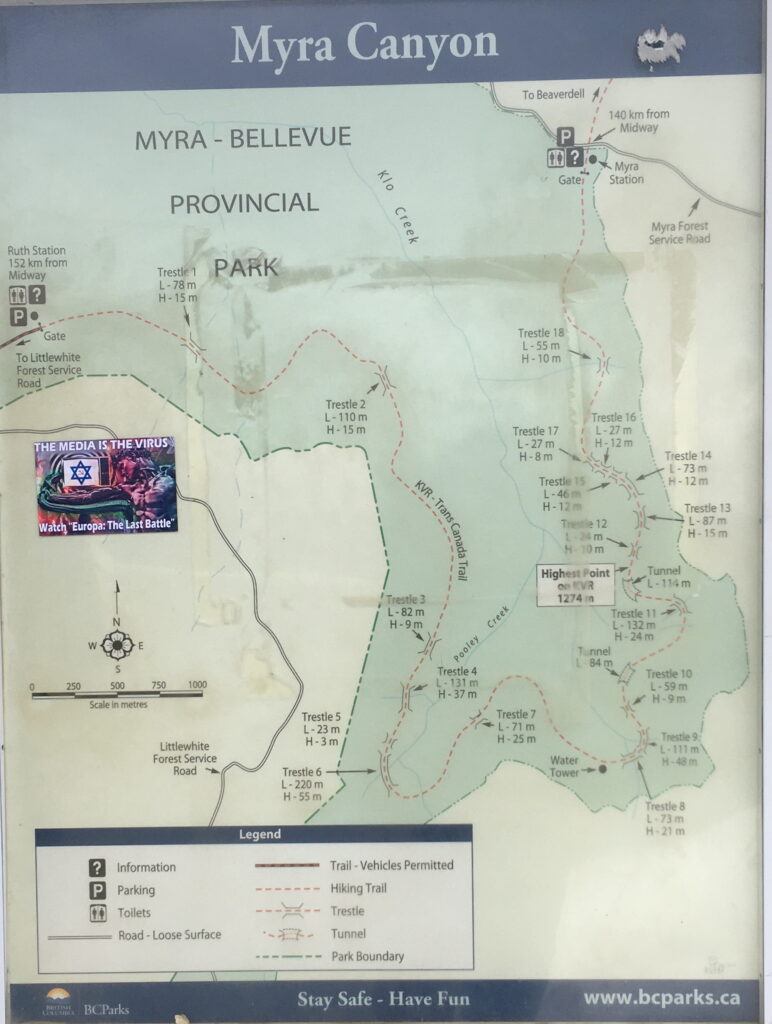 Too much snow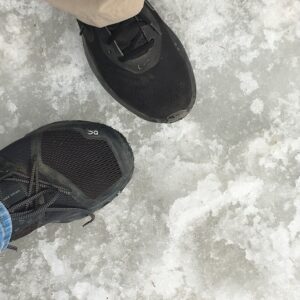 How far will we make it?
We are motivated as we do have a reward when we get close to our 10k daily steps.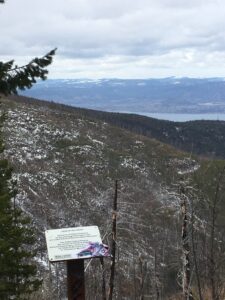 This pass was to be a tunnel but the rock was too flaky.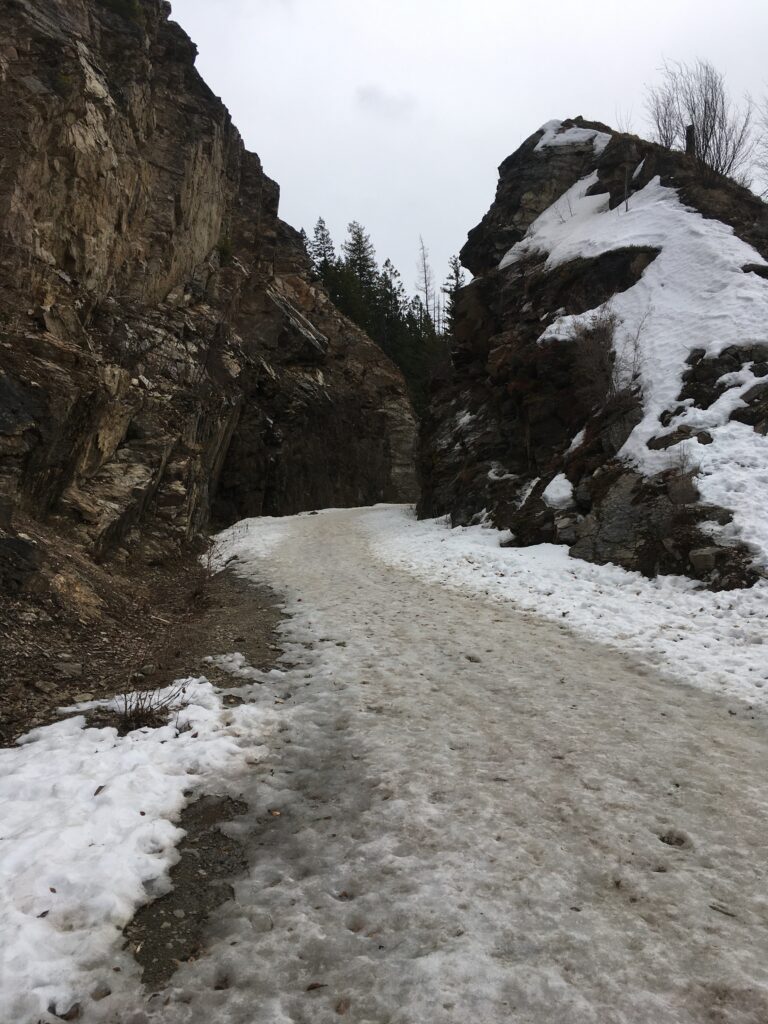 It's difficult to walk without slip sliding away but we endure and make it to the first trestle.
You can see through the planks to the gorge below.  Allan braves it!  I would have but had to take the photos (if you believe that's the reason… )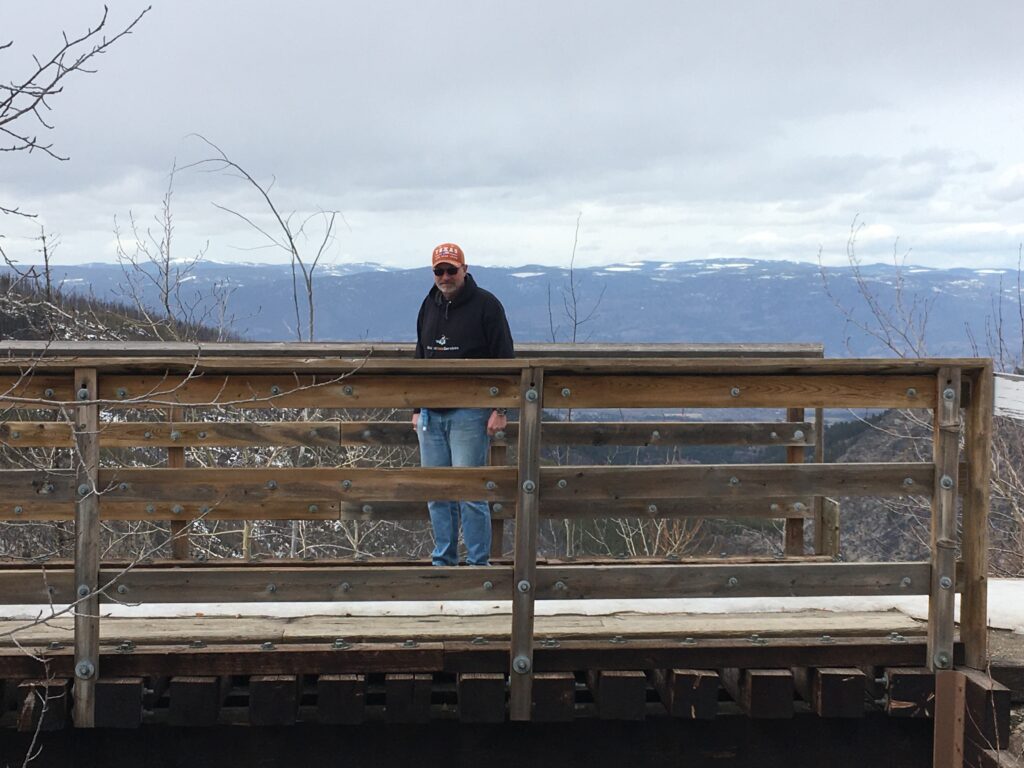 Don't look down!!!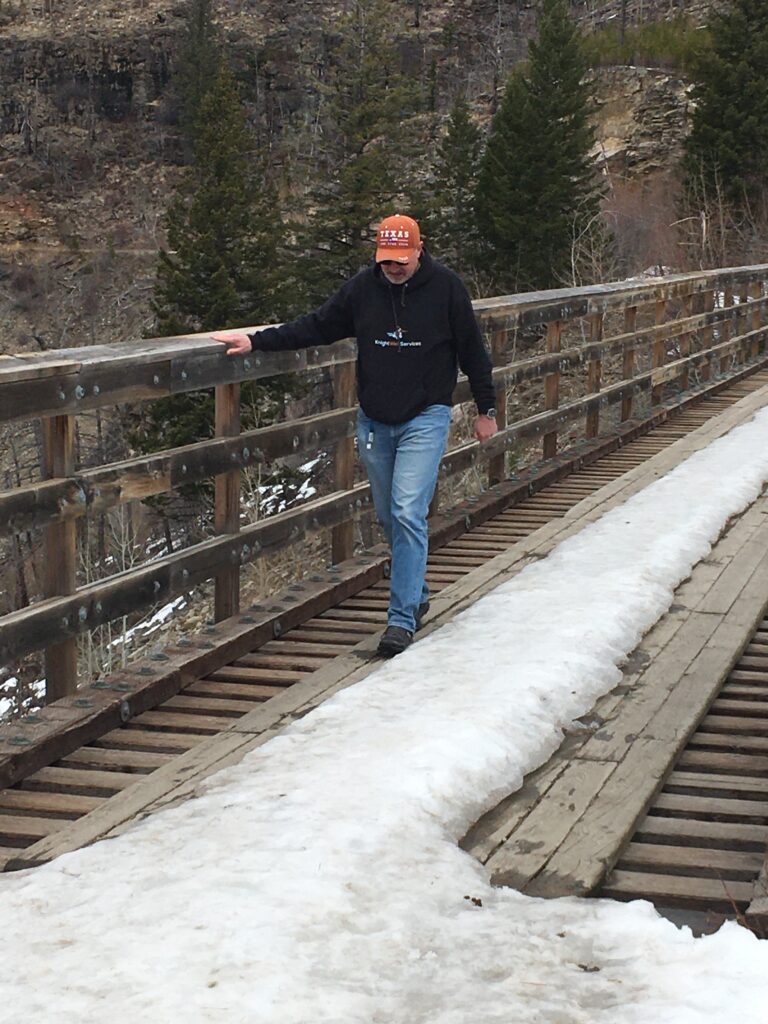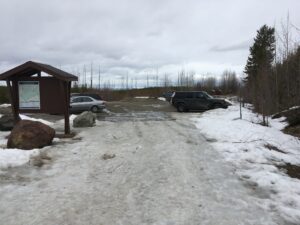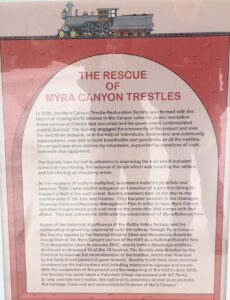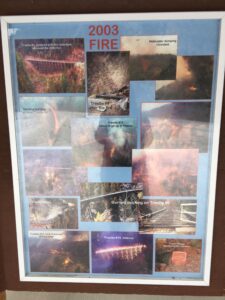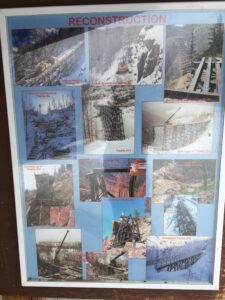 Trestle 2!    And I'm out, no snow in this area but so windly & cold.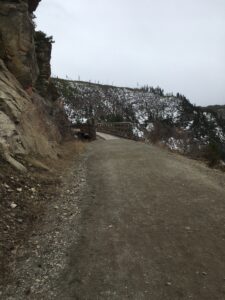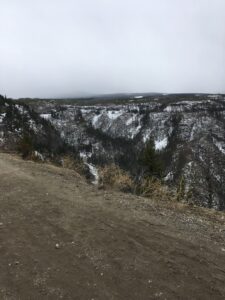 "Let's go back, PLEASE".  Happily back at a very diry Bob.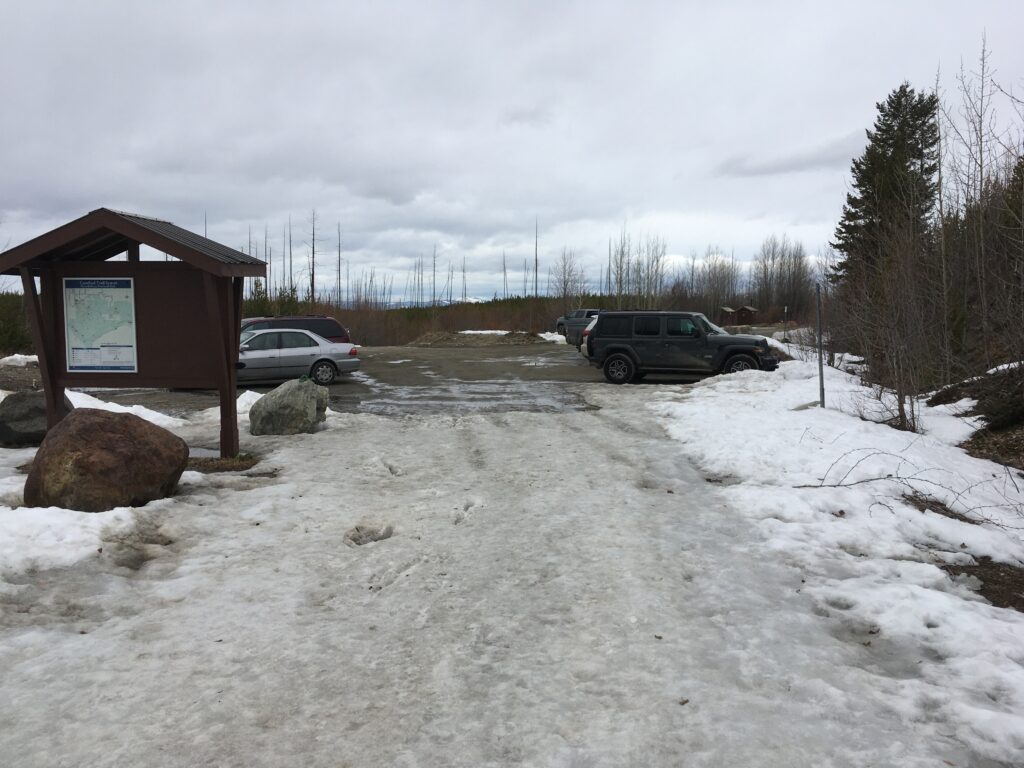 There are a few cars, everyone we passed in the trail had only runners-seems no one thought of snow.
Down we go 
For those keeping track we didn't earn our reward as we only managed to get about 3k steps.  We did however, pass a dirt mogul park for bikes.  We'll stop there a get a few more steps.  They have beginers, intermediate and expert runs.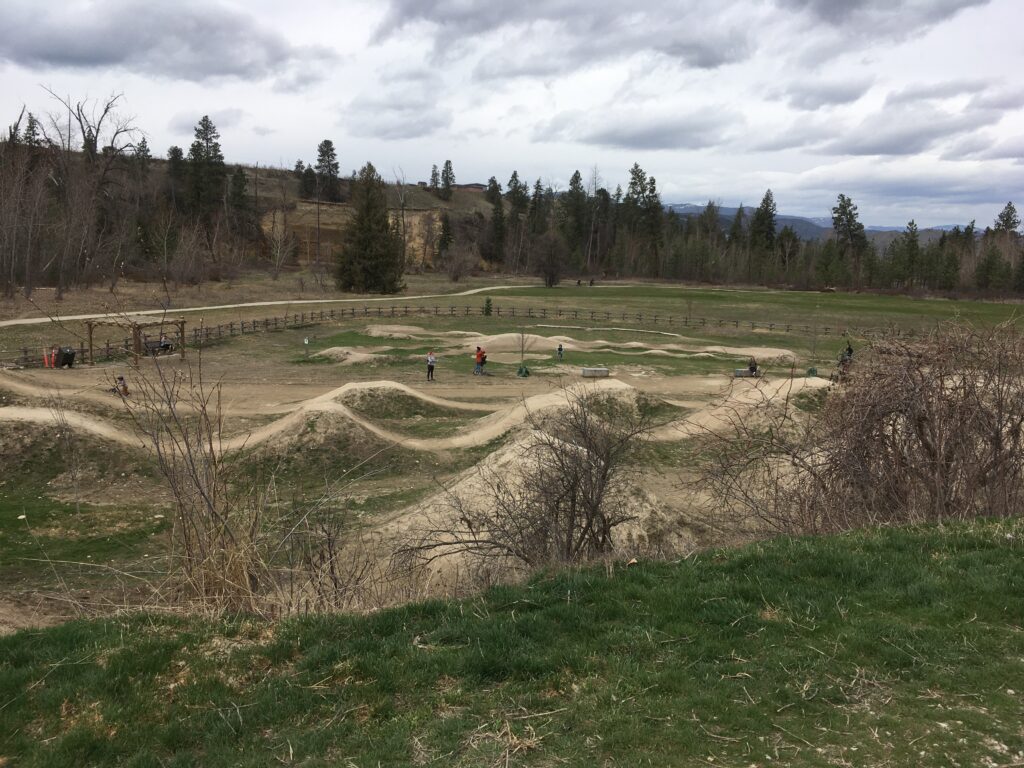 On the side they have a dirt slide.  The kids were having such fun.
We walk down the paved trail and encounter…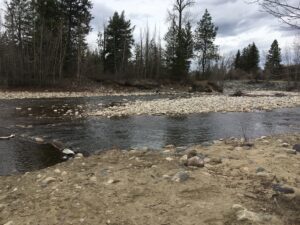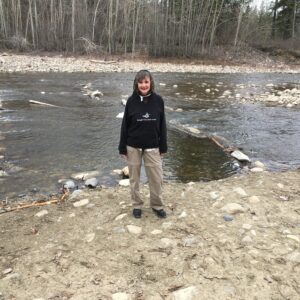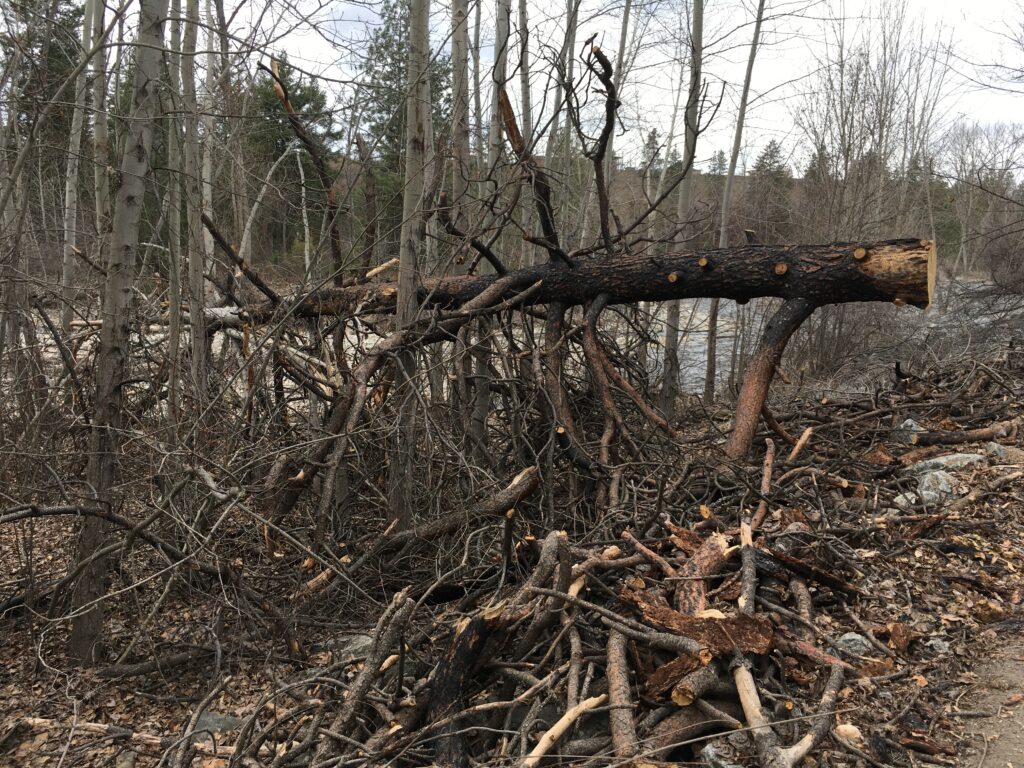 Walk further and we spot these 2 panning for gold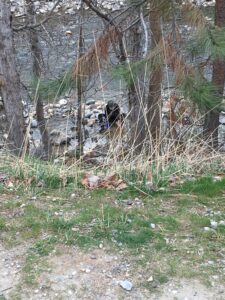 Turns out we stumbled upon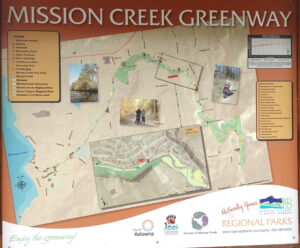 Steps are easily obtained and it's not long will we have our reward!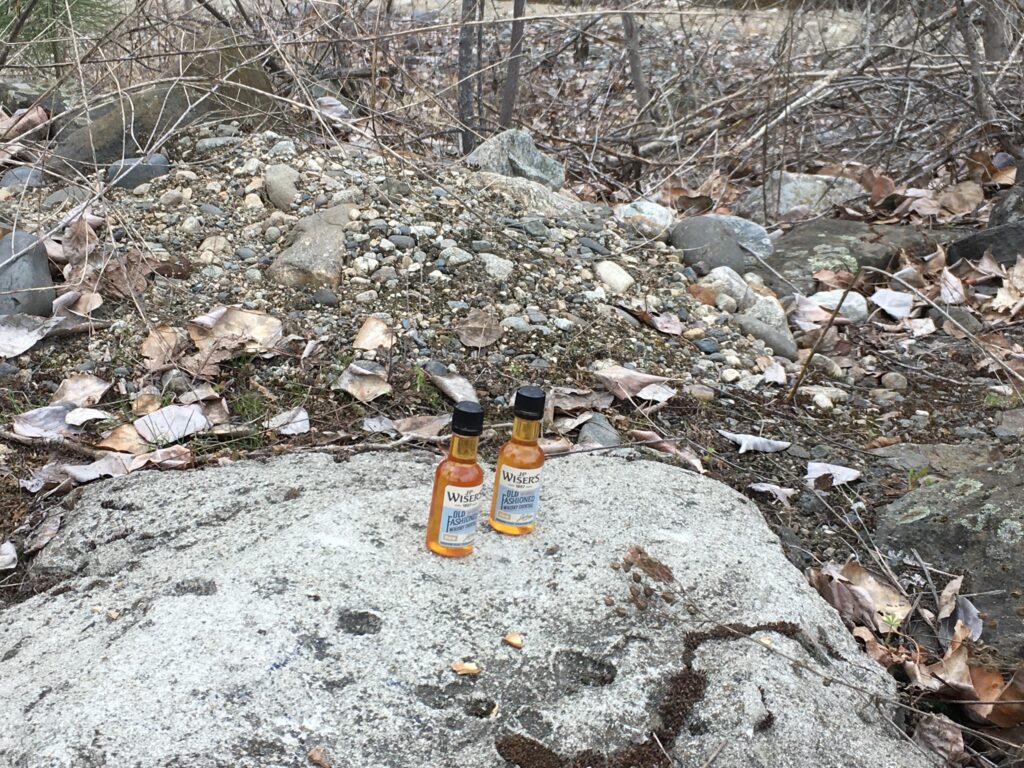 Bob doesn't like being dirty …………………. we get him cleaned up