Destination = Sicamous KOA, which is really in Malakwa.  The same town, where a bear attack took place on the 4th.  Will Allan get his wish and see a 🐻?  I hope not!!
Allan gives Bob a mini bath to get the tree stuff off. 
We duck a Jeep in the park.  Our 35th ducking! 
Nice day for the short drive.   On the road again!!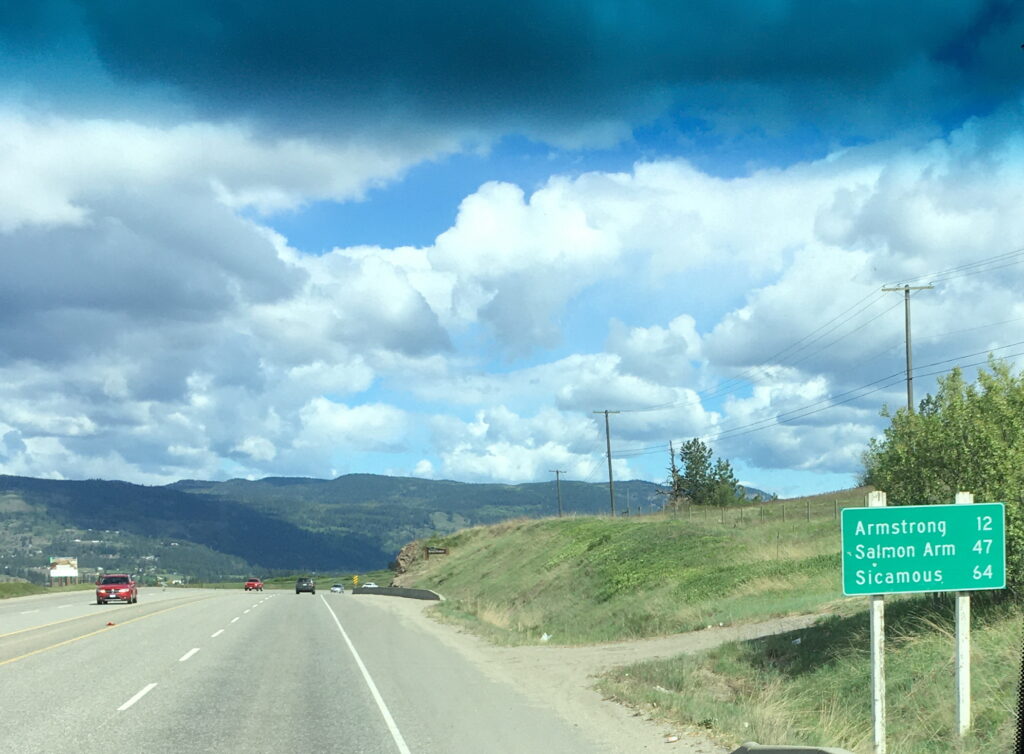 Sicamous is an adaptation of a Shuswap language word meaning "river circling mountains".
Interest facts:  Sicamous is the Houseboat Capital of Canada, with more than 200 houseboats for rent, Sicamous is a top destination for people who want to adventure while afloat in a houseboat. Sicamous is a resort town about halfway between Calgary and Vancouver and is the eastern gateway to the Apple Country having 341 km (212 mi) of shoreline.
Onward to Malakwa, we're here!  Our host, Leola was not happy to see us.  Apparently the office is closed 11a – 2p.  We arrived at 1130a, oops
Edit to add:  Leola told Allan about the park's bear, they named Beary, apparently he was quite the nuisance in the Fall.  Goody!!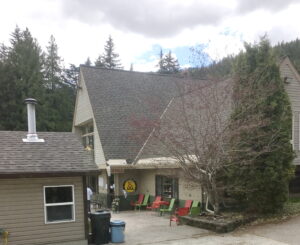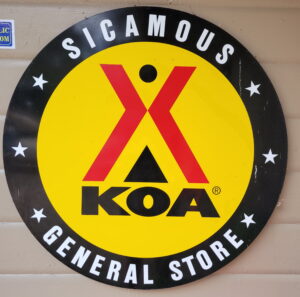 Glad we didn't know.   
Sign at the office entrance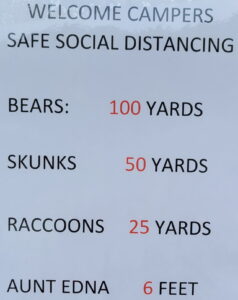 Bailey waiting patiently as Allan is back there unhooking Bob.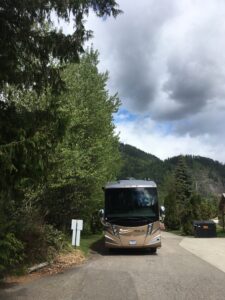 Following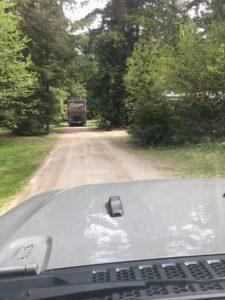 All set up!  Neither the carpet or flag have been used in a long while.  Site 85 is very long, wide and tree-y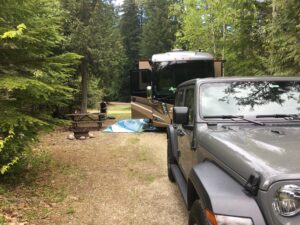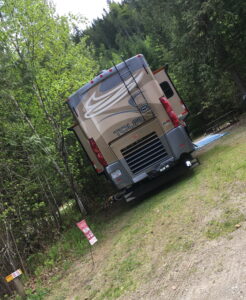 Allan's happy place, axing & firing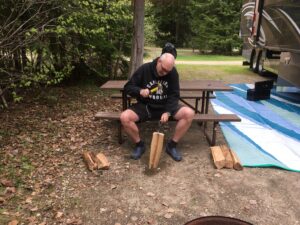 We added this to the fire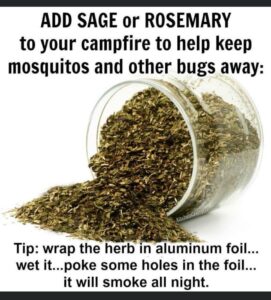 and it worked!