A little of a nothing day. Leola, our park host said if we drive to Sicamous via Cambie Solsqua Road we will definately see bear or deer.  We are all over that even though the direct route to Sicamous is 10m and this route is 17m. Bears & Sicamous here we come.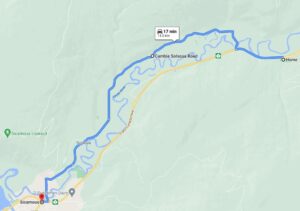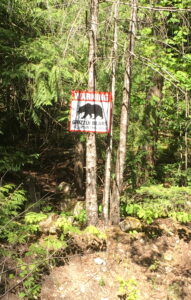 Bears beware, we're photo happy!
This shot tells it all, no bears, no cougars, no deers…
Delish dinner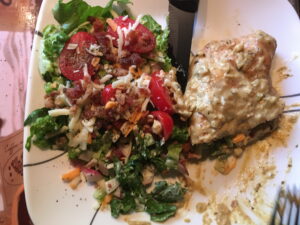 Chicken breast, un-named well named but we don't know what it is, with Parmesan, cream cheese and spice sauce.
After dinner fire 🙂