The drive to Revelstoke is about 45m.  The temperature when we leave is 16, through the mountains it drops to 11.  There is still snow on the mountains, wonder if it ever completely melts.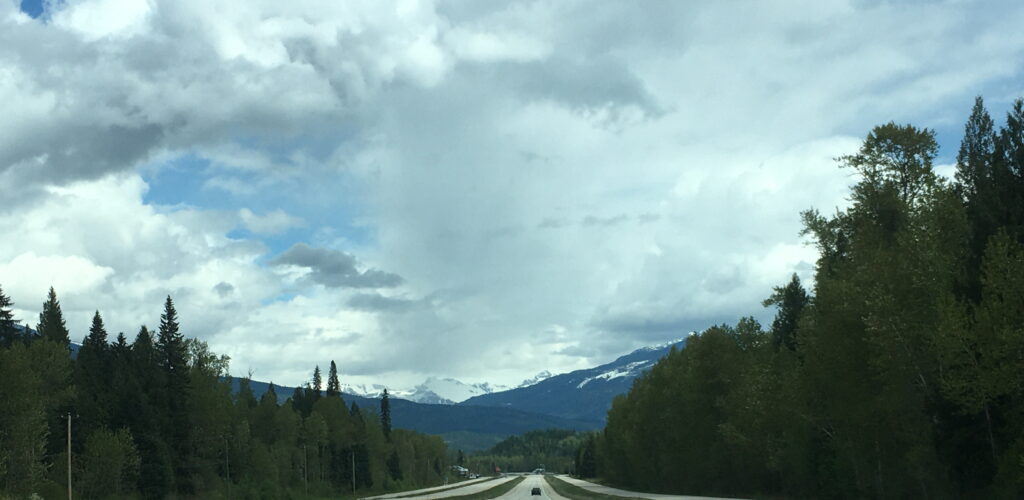 There are lots of very long trains that run parallel to the highway.  We're happy the tracks do not cross the highway.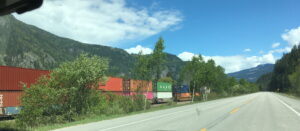 Forecast didn't call for rain! Plus side, it is cleaning the windshield from bugs. 
We arrive to clouds but no rain.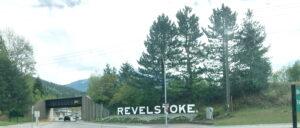 Revelstoke might be famous for its downhill snowsports now, but once upon a time it was the place to be for ski jumping. Ski jumping was a craze brought to Revelstoke by the Norwegians who settled here in the late 1800s and early 1900s.
We take a walk around town.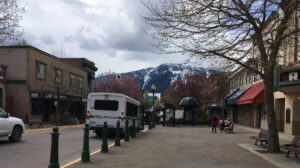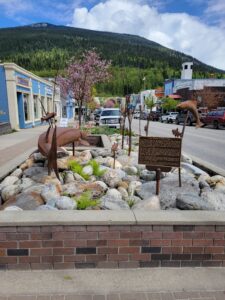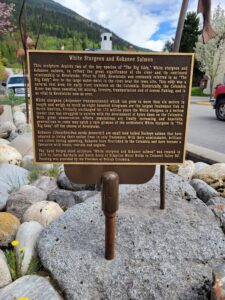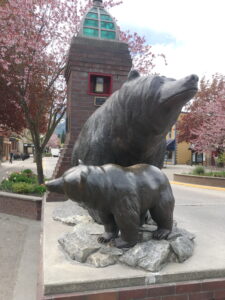 It's nice but we both agree we like Sicamous better..  
Next stop, Malakwa Suspension Bridge
There is no signage and this is the road in, "How did you find this place?" asks Allan.  Hummm  "Not sure" 🙁 We are now on the other side of the tracks.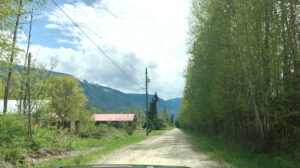 I'm thinking google maps is taking a page out of Bailey's GPS by sending us to no-man's land.  I'd turn around, Allan isn't ready to give up yet.
Alas, what do our eyes behold!!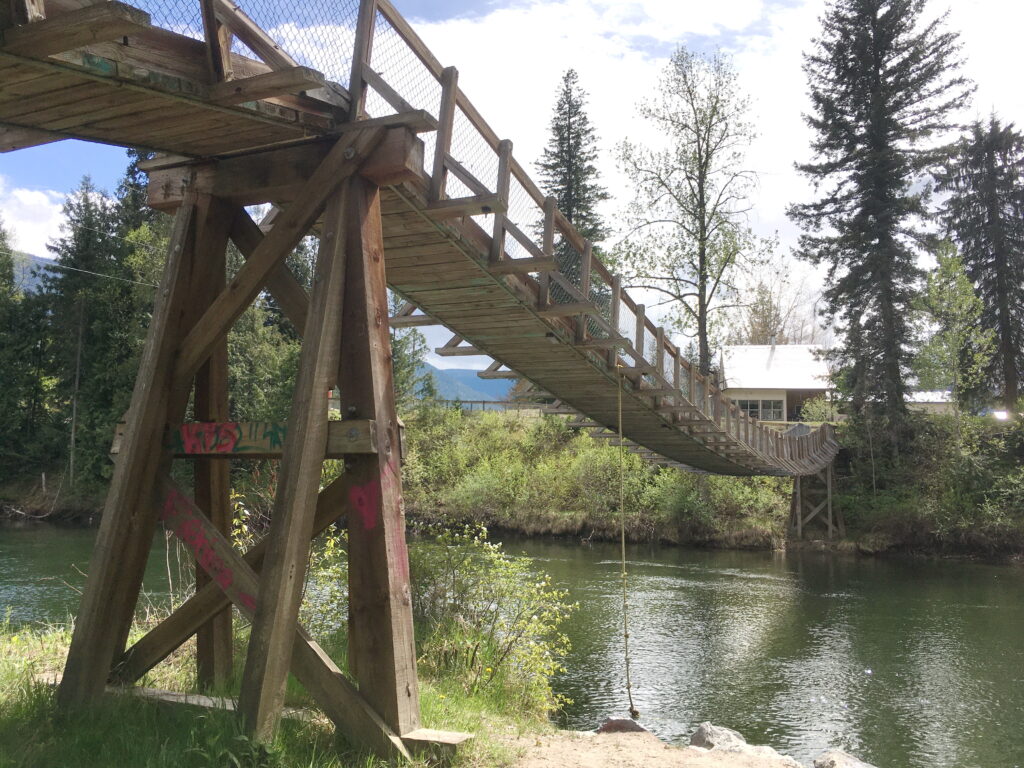 We now remember neither of us is keen on walking over a suspension bridge.  How sturdy is it?  When was it last serviced?  Should have researched it prior to getting here.  
                     This is us being brave!  Yes it sways!!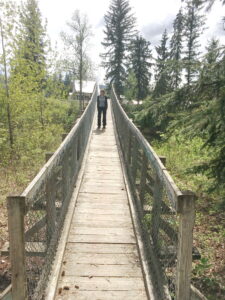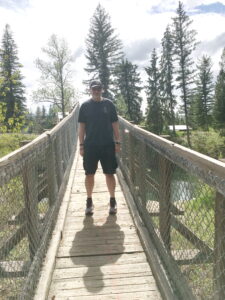 Allan was just as brave, I just followed him on the bridge, he took my photo from the beginning of the bridge. 
Did the research when we got back, we could have trusted the bridge.  Perhaps we will return and cross,  we are curious what the building on the other side is.
The train got us!  We waited for about 5m.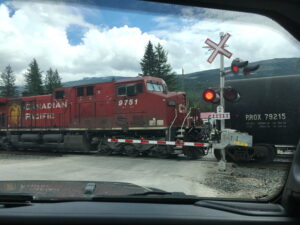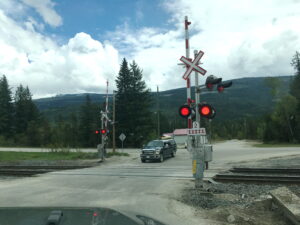 So ends another adventure!
Idea of the day!