We pack up what didn't get packed yesterday and head out at 815a. km 54,220.  We say good bye to @poconoraceway  the tunnel, the controversy about who caused the lap one crash   We believe it was @TakumaSatoRacer
I agree with the drivers @IndyCar should not return next year.  This track just isn't for them.
Today's destination is the KOA in #Sunbury, OH 438 miles.
Some of the sights along the way.
Can the road get any narrower?
You see some strange things,
               Found Bailey's road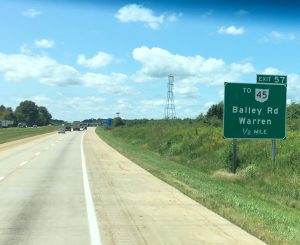 Entering @Ohio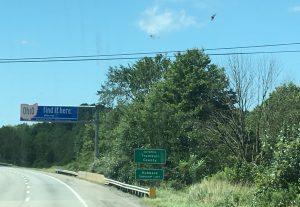 Remembered to take Bailey's photo @LovesTravelStop
We follow the GPS, can this be right?  Gravel, very narrow roads – KOAs are normally close to the highway not Koa Sunbury A visit to their site warns of a covered bridge.  Happy we unknowingly avoided that.
Nice scenery but this was our today's WTF.  Minor compared to most days.
We arrive, set up and wander around. 
We find some goats and pigs.  Pig is a bit shy.
We find the onsite wedding chapel.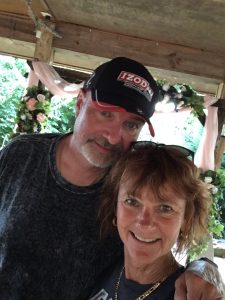 Then fire building time.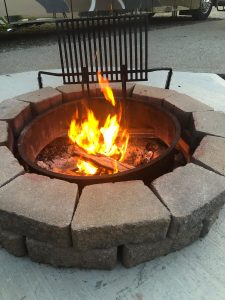 Next dinner, more fire and although a bad photo, we re-watch the Pocono race on the outdoor TV.
Tomorrow's destination Terre Haute, IN