1110a weather looking great.  Hot, humid, sunny.  Helicopter circulating.
Took a stroll to the outfield, pit and paddock.  Crazy nuts today, people everywhere.  There are 250 Corvettes on display. I believe Vettes should be driven not continually polished for show but that's just me.
Sights and sounds galore.
My favourite all time racer, now IndyCar announcer @paultracy3

RACE time!  Perfect conditions, perfect weather, perfect BEER!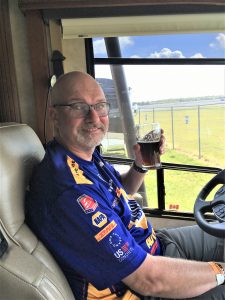 Lined up nicely…
Scary incident in corner 2, first lap   Crash took out both Allan's driver and mine.  That's Felix caught up on the fence and then on the hook. He was taken to hospital for testing and released.  Happy there were no injuries.
Clean up complete, race restarts.  More like parade laps, but hey it's still so much fun being here. To quote Allan …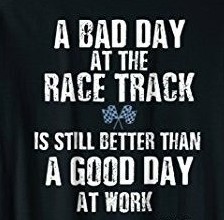 530p Thunder & Lightening, helicopter grounded We know what that means,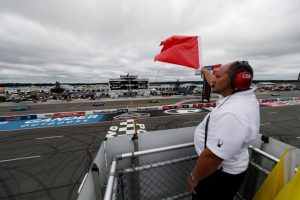 537p Cars being confiscated (yes that was what the Indy Officials said) to the garage area
546p Race checkered flagged.   Will Power the winner.
Poop! Felix is again behind Alexander.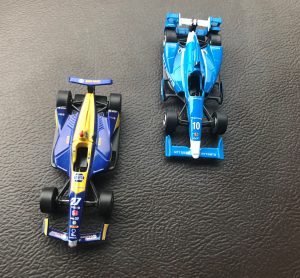 It got dark so quickly with heavy rain RainStorm
Allan Traegered anyways. 
First photo when he came in from putting the meat on the grill, second when cooked.  Deliciously moist!!
 Who has more fun than people?