Forgot to turn off our "go to work" alarm so are up early.  We both slept well so let's get this day started.
Made coffee in Bailey for the first time 🙂  while it is was brewing Allan closes the slides or does he?  Nope it's stuck open.  Panic??? A little.  A few moments of WTF and Allan uses the reset button and….  it closes. Whew RVing is so fun, never a boring moment.
Always wanted to visit Cuba…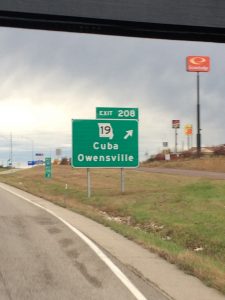 We drove through lots of rain, will it never end? On the road for 3 days and rain each day. At least it kept the windshield clean.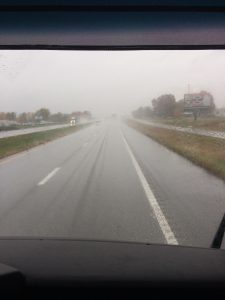 Would you get fudge here??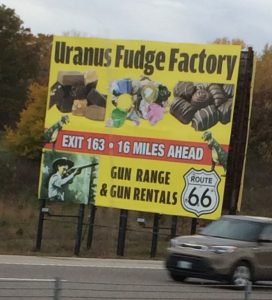 Finally some sunshine
Todays trip from Eureka, MO to Weatherford, OK was an 8 hour drive, much with heavy downpours. Passed a 3 car accident that had just happened, OK we'll slow down.
We've been overnighting at Walmarts so have a better appreciation for them.  We are surprised how many others both RVers and rigs park in their lots.
Off to have dinner then some zzzsssss
HOPING the side closes in the morning.  Wish us good luck.
Night all!