Awake 6:30ish. I had a great sleep Allan not so much apparently there were several trains that I managed to sleep through.  That's totally backwards normally I hear everything and Allan sleeps and sleeps.
We're pumped to get going but first our water issue (pumped water,get it)  Check this, flip that, jiggle that, NO water.  Oh well, lets hope the drive fixes it. We grab a McDonalds cafe and head out. Not sure what today's destination will be.
Rain, rain go away between lots of traffic and rain and NO water.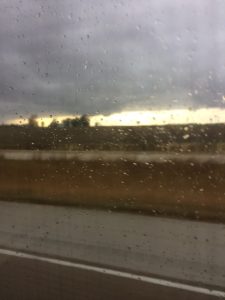 Fuel stop
What's that we see look closely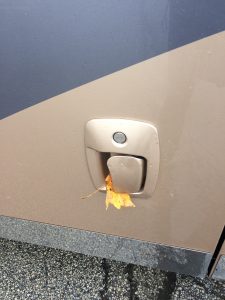 We stop at a rest stop to find this on the back of the stall door.  Means???
Drive on and the next time we stop we find out we are on Route 66 (sounds like we're not to bright to not have known)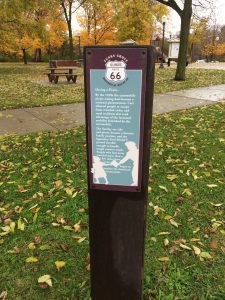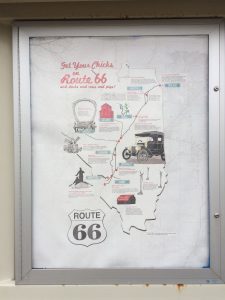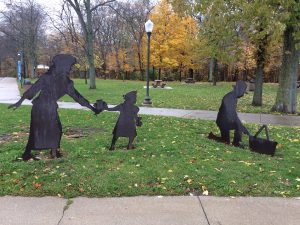 Approaching St. Louis MO please don't let us make a wrong turn. Take the left fork, not that fork silly. Detour we ago…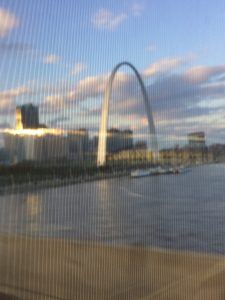 Make it through St Louis. Now happily in another Walmart parking lot in Eureka MO  still  no photos .  But dinner from China King first meal in Bailey.
Best news RTFM paid off we have water!!