You can't imagine how happy we are to be here! We Ubered today, none of that walking stuff for us anymore!
Our seats are on what we think, is the best corner – the chicane. We don't like when cars crash but it is exciting thinking they will make it through this time!
We're, ok I'm, not taking many photos, so off to the paddocks to take a photo of our guys. Allan's and my driver are both Penske, a first.
Penske has 3 drivers, mine; Josef Newgarden, Allan's Scott McLaughlin, and the much no longer liked Will Power. He was my driver for several years but our radios have shown us which drivers are the asses!
Team Penske area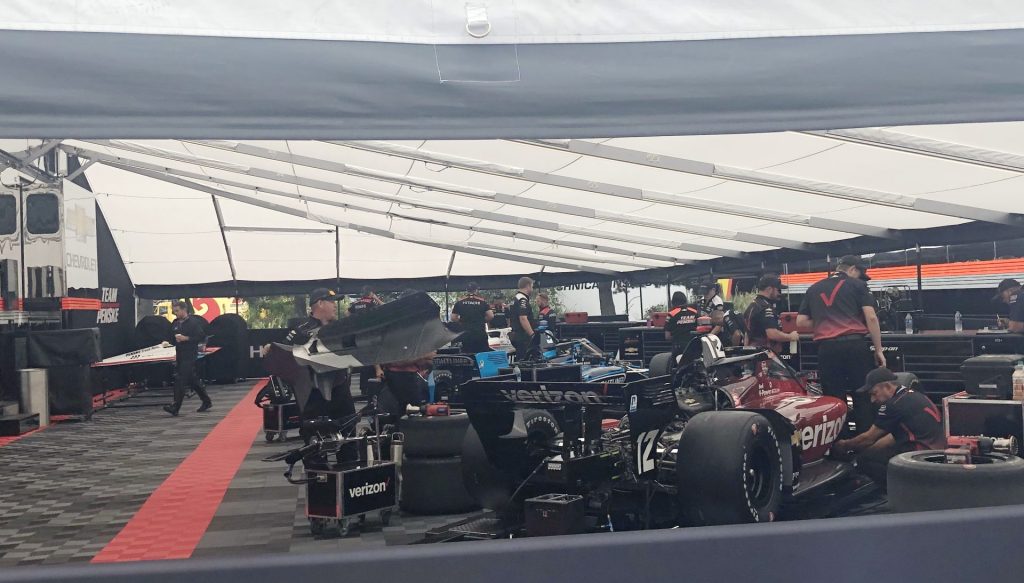 What is the team telling Scott? He's the yellow guy. OK even I fell bad for him!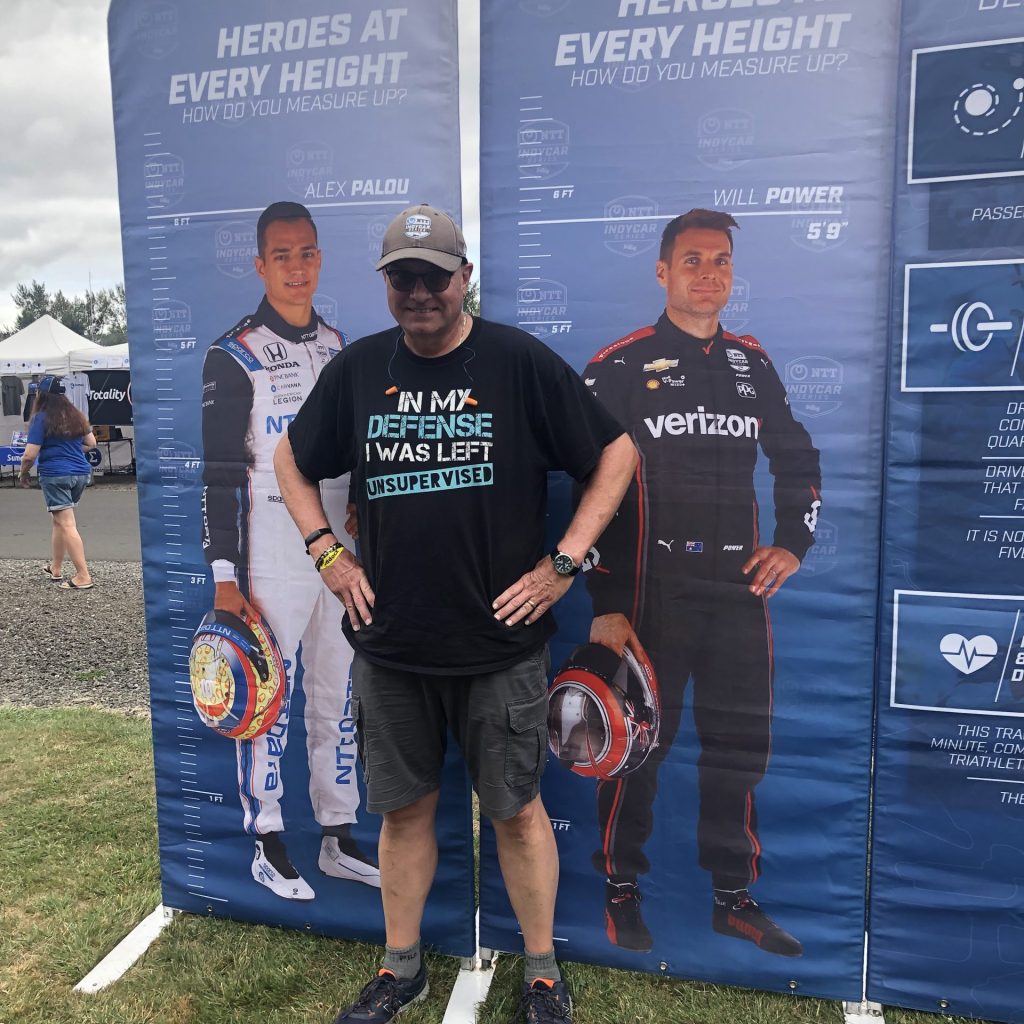 My hero! These measurments are not correct. Allan is 6'3′
This stopped yesterday's practice, dropping sign leaking hydraulic. Second photo today's back to almost normal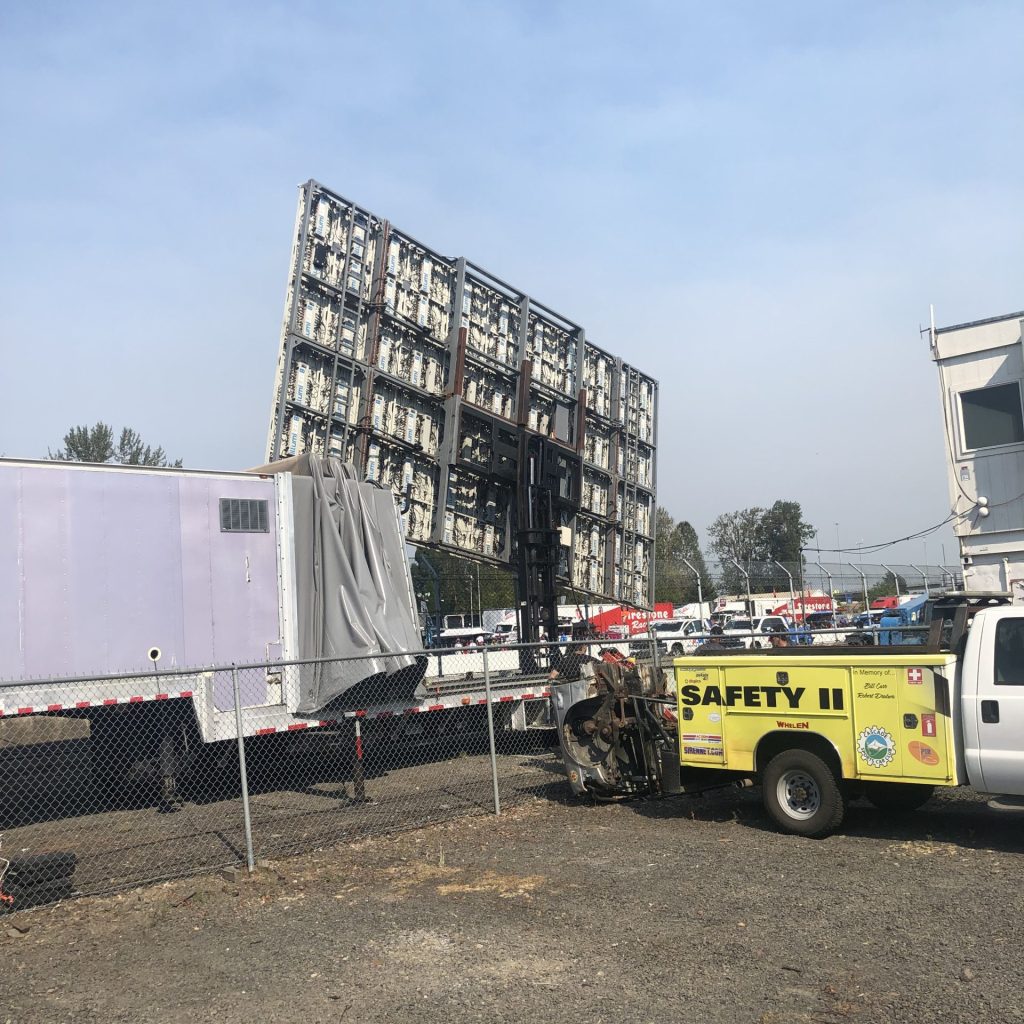 Qualification results 🙁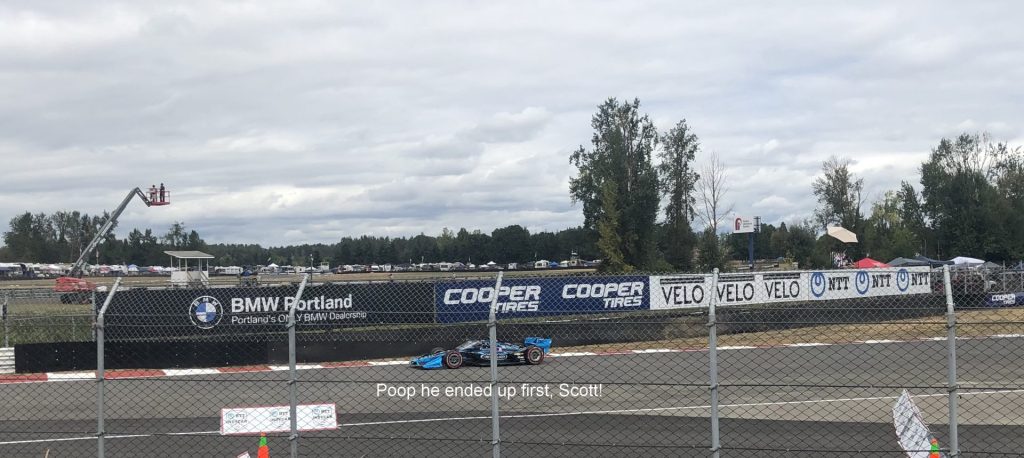 Let's go racing!!