We leave today for #nola.  This was a day trip on the only cruise we ever took, we loved it and have wanted to return.  Allan is anxious to have a hurricane  We plan to leave about 10, drive today about 3h.
Against my better judgement, we go back tot he casino and our favourite machines.  I'm convinced today is a refund our $20/ea and head out.
There is a guy using Allan's machine so we do a lap of the casino.  Come back he's gone.  Plunk ourselves down. I'm down to $10 and win $40; 751a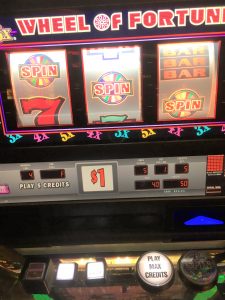 I don't have the opportunity to savor my win when Allan's machine goes nuts!
Just keeps going! Woohoo!!
Jack pot!!  The attendants rush over!  We are in heaven.  Win $1,267!  Do we want them to withhold the required taxes?  No thank you!  It's not long until they are back.  YES they are withholding as we are Canadians.  30% or $380. bitch is – if the jack pot was $1,200 or under no taxes are withheld.  We can claim back.  Happy Santa aka Allan!!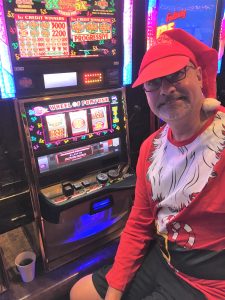 Spin again as we await the long process of collecting and bam, another $100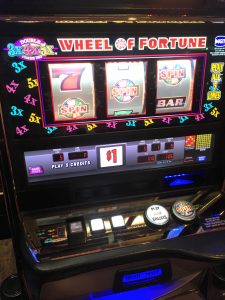 Full look at the winning machine!!!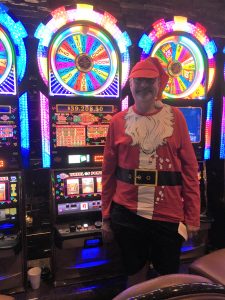 This was a pretty, amazing Christmas morning.
Sad to say good bye to Wind Creek Casino.
On the road at 1030a.  Later than we wanted to so much richer!!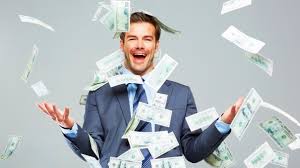 We leave using Knight St:)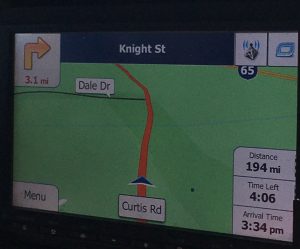 Photos do not give the scenery justice.
We arrive at French Quarter RV Resort about 3p and get set up.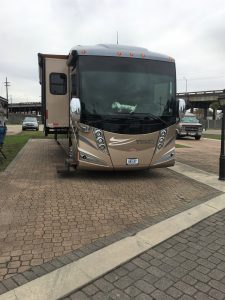 We tour around a bit…
Little police car to keep us safe!
Walking the streets, drinking the drinks!
A hanging around local!
More sights