It's leave South Padre Island and head to Lake Conroe / Houston North KOA which is in Montgomery, TX.  Just a little confusing.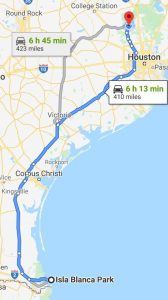 We plan to overnight in Walmart, Victoria, TX as we did on the way down but we leave earlier than expected after saying our farewells.  Leaving SPI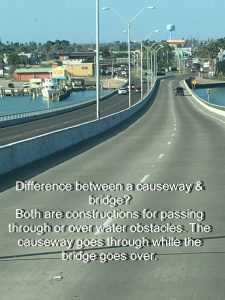 Causeway
We see the marine yard we saw from the water yesterday from the road today.
We drive by Victoria about 1230 I suggest we  keep going to maybe El Campo.  Allan asks how safe that town is.  We decide to keep going to the RV resort.
We pass through an inspection station where they search for illegal aliens and also use drug sniffer dogs.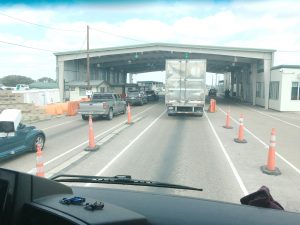 Next fun?  Tolls!! Sam Houston Tollway.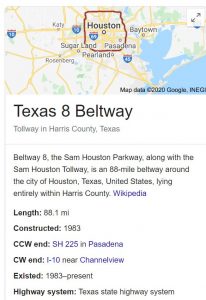 We don't know who that is but Allan says he must be rich!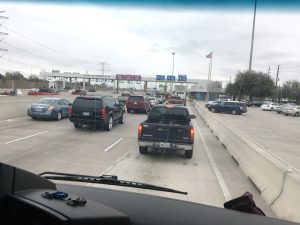 We cross 3 tolls in about an hour each $3.75
Today's history lesson = Sam Houston!
We arrive at the KOA at 520p.  The office closes at 5 so we do after hours check in.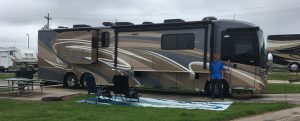 Across from our is a structure that has a relentless diesel hum sound with an occasional thump when they pound a pipe into the ground. As seen from Bailey's spot
Surely this must stop at night.  We prepare and have dinner.  We check out the hot tub – the gates are locked!  We settle on having a fire.  What do you see in the flame?
The noise goes on ALL night.  Our 7 night stay got shortened to 2.
Everyday can't be a gem.