It's Mardi Gras Parade day!
Back peddle a bit these are the actual boiled peanuts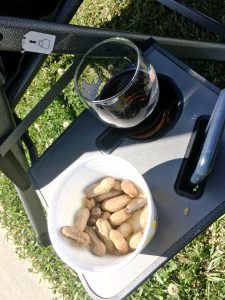 But first must share the story of our across the road neighbours.  The gentleman comes over to say "Hi Mary-Ann" Me; deer in the headlights!! Him sensing this, "You don'd remember me"? Oh no who is this??  Fortunately he didn't string us along much longer and revealed he saw our Follow Us lettering viewed our blog and therefore though it a perfect opportunity mess with us.  Which he did perfectly!
I was so frazzled I didn't catch his name. Meet again, this jokster! says his name is Whitney (turns out Whitney Houston clouded my name judgement) his wife's name is Michael or you know, Mike. I never heard of a female Michael, him messing with me again? Next day, a TV show I'm watching,  one of the female contestant's name is Mike. Now I'm more confused, Whitney are you messing with me AGAIN 🙂
Back to the parade!​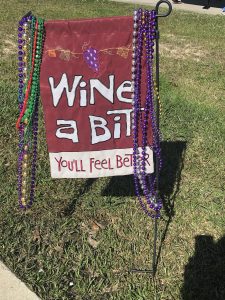 Forth coming casualty!!!
Result
Got the goodies!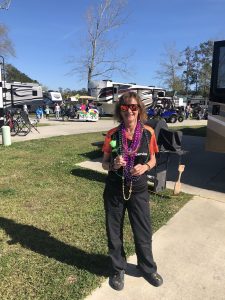 Hot tub then fire time. Fire
"Would you like different awning colour"   "Yes that would be nice"
Whoops not to be…  where the heck is that sweet spot!
Awning 1 – Allan 0  lol   Allan did get them to turn off.