We passed this on the way to Vernon and said we had to come back.  Here we are!
Allan finally found a bear…
Yummy, at least the chef thinks so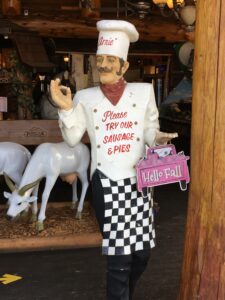 All "kidding" aside this is the smartest goat ever!
We are leaving when we see the goat and stop to get a photo.   He starts walking up the ramp and poses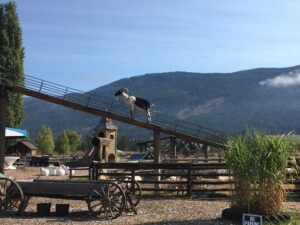 He then proceeds to the bike wheel and with his paw turns it…
Attached is a pail he lowers and raises.  Lowers to get treats…
Now watching us… Come back suckers!!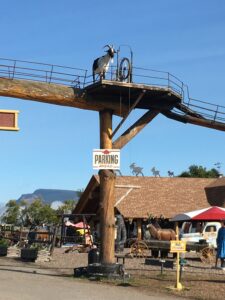 It works, here Allan comes!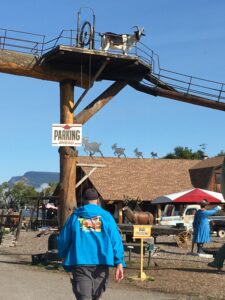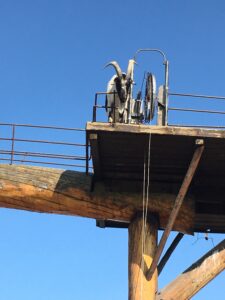 Well hurry up!
Buying the treats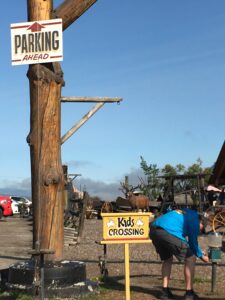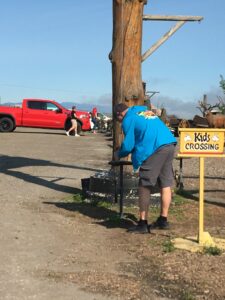 Filling the pail,
Up goes the pail, I tried to video but some how pushed the wrong button and got nothing.  He gobbled the contents up and sent the pail back down.
Trust me, this is the smartest goat ever!
Next stop…    Planet Bee   
Next, next stop…
     Fruit, fruit!
Cows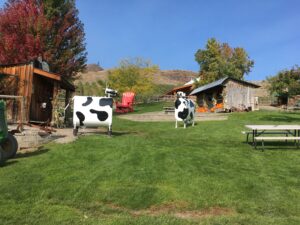 Kyle!  Would this convince you to add hot sauce???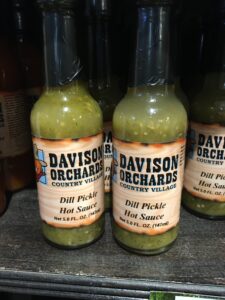 Next, next, next stop  White Spot, my favourite burger place.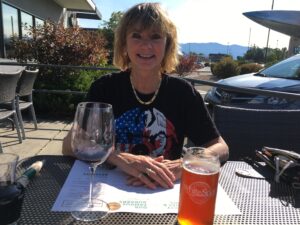 An eventful day!