We are now official residents.  We traded in our temp badges for the real thing
We lucked out, our street. Ingrid Bergman has "this street only", pot luck events.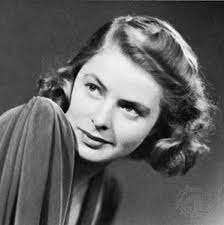 Advent Day 5:  Allan deems this better than yesterday's brew.  Love the different wine bottle names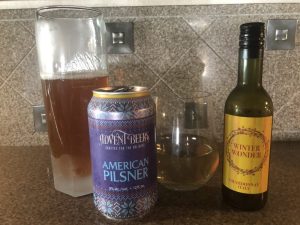 Today's is caroling, raising Frosty and feasting!
The organizers, Wendy & Frank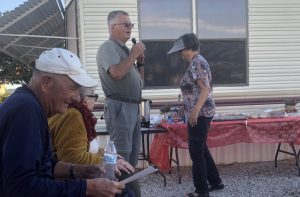 We meet so many new people! Fortunately, the name tags help keeping it straight.  

Caroling….    Aren't we fabulous!
Go Frosty go ☃️☃️☃️
This will be followed by the park's Christmas Cart Parade.  This is a little sampling
End the evening in the hot tub!  Then we watch a few episodes of "Highway to Hell"  Even more fun because we've been on it, in sun & snow.
 Another full day comes to an end.