Feb 10th  Before the very fun rodeo!    Annual AquaHot service…    Spot the legs?
Feb 11th  Los Algodones for glasses.  Allan found a pair of very light frames and he's been flipping ever since about getting them here.  We do have partial Blue Cross coverage at home so does it make sense to get them here? 
Allan researched and found great reviews on Castle Optical.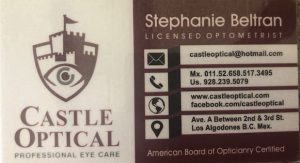 Forms have to be filled out even here 🙂
Last time we were here we left about noon, took 1-1/2h ish to cross back.  This time we had street tacos and crossed at 1030.  10m wait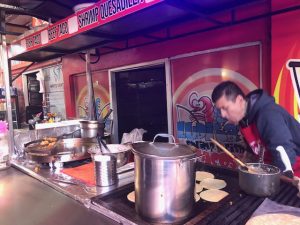 I had a shrimp taco, delicious.  Allan's beef taco gave him heartburn.
Feb 12th  Get our steps, get our reward, see our first movie since Covid
T'was a fun movie with even a tear jerker scene!Love the cast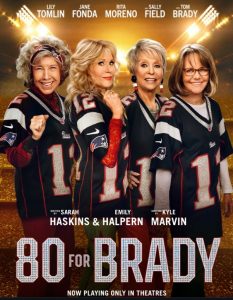 Feb 13th  To prove nowhere is perfect, rain today    Rain Rain go away

Feb 14th   💘 Day!  The "LOMY" made a delicious dinner.  Shrimp even though Allan hates them, no he didn't have any LOL, his meal was sin camarones!
Feb 17th  Pick up glasses day!  In our let's cross back by 1030a mode we pick up the glasses then tried another place for breakfast.  We each had a breakfast burito, OK but nothing special.  We did learn this place would service a beer, no where else we have been to would till 11, but only in styrofoam coffee cup.  We didn't have one.   New glasses, need a better photo cause they are so nice.  They fit perfectly, the progressive is good and the transition works as it should.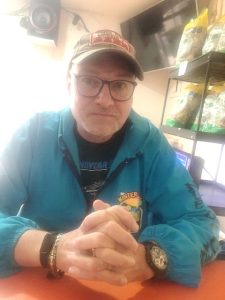 I wore my leather MK runners as they could stand some tender lovin care.  They got it with Migel; $5.00 and he's happy to accept tips
He did a wonderful job, they look new.  45 minutes he worked on them!  WOW, he did get a big tip!
My purchase, a sugar cane bowl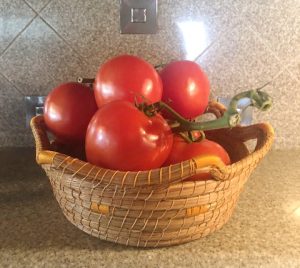 There are Mardi Gras celebrations on Main Street beginning at 5.  We went at 430 to see what to expect.  The food trucks were offering dishes for $17 a plate.  It's been a chilly day, in fact, the first time we are wearing long pants (we did freeze in our shorts earlier)  We have no appetite to sit outdoors eating.
Chretin's Restaurant for an indoor meal 🙂
We did return to Main St but the band wasn't that good and there was not much else going t on.  A little bit of a bust!  Back home we go to hot tub.
Here's a super cute photo of my honey with his glasses