Turns out this is Super Bowl Sunday, and Groundhog Day and a palindrome day 02022020
Groundhog spoiler alert!  Canada   USA
We spend the afternoon at the practice jam session the park's Rock & Roll is having.
Band members left to right: RK, Gilles, Cliff, Don, Mark
                They are fun! 😎
                                                                   The audience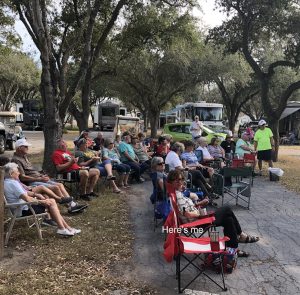 The host is setting up a TV for Super Bowl fun but we really are not fans. We head home for dinner.
We record the Super Bowl to see our first liv-ish halftime show.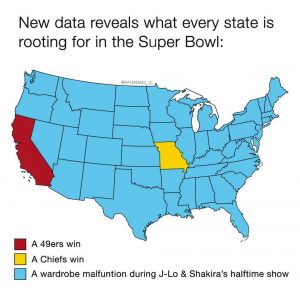 That done off to the hot tub.  Brrrrrr it can't be more than 100.  Not for us, back home  watch the halftime show.   
Turns out I love @JLo more than I did that show. 
Next year!!