We've never had a tamale!  Eager to try one, today is the day!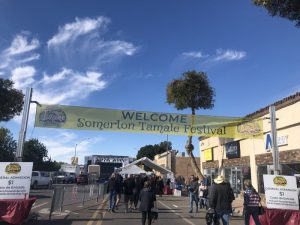 What is a tamale?    "Tamales are a traditional Mexican dish made with a corn based dough mixture that is filled with various meats or beans and cheese. Tamales are wrapped and cooked in corn husks or banana leaves, but they are removed from the husks before eating."
There are many booths selling tamales, this is one of the cuter ones.  All tamales cost $3.00/ea or a meal for $10.  Meals include 2 tamales and a side of macaroni salad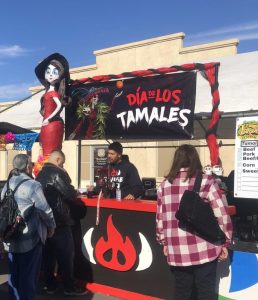 The first entertainers, Yuma Jazz Company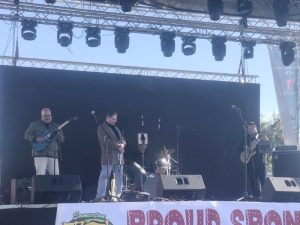 Some of the lineups are crazy long.  For our first tamale we choose a not so long line up
Allan gets "Elote con queso y chile"   I went with chicken, mine was much better
Because people like crowds our next tamale comes from a popular booth that has a long line.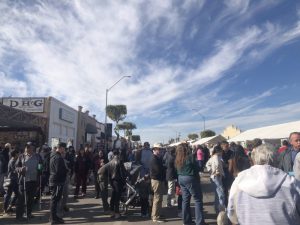 We get in line @12:15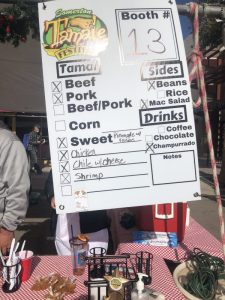 12:37 we're at the front of the line
Shrimp for me, pork for Allan.  Both are a hit!  All our tamales were wrapped in corn husks.                                                              We like  🫔🫔🫔🫔
Hard at work!!
Side Hustle Band  We thought they would be better but fun nonetheless
Chuckled at this tent!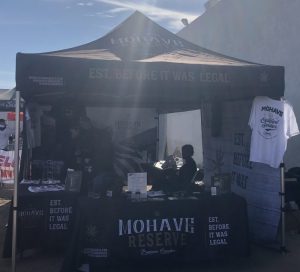 "Established before it was legal"
Bullrider!  The kid at the desk controls how much bucking goes on
You'll never guess what we did next!!!
We got our Covid vacs & boosters in BC but left too soon to get the annual flu shots.  We tried Walgreen's they, they have tons of forms to fill out and a $35 copay.  We passed, glad we did as at the Tamale Festival it was a quick sign up, only one form and the shot was FREE!
Next up, dancers.  It was a fun festival 🙂
From downtown Somerton to downtown Yuma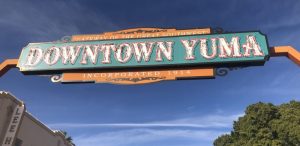 First a walk-about then dinner at Da Boyz
When we got back to the park our neighbour, Jerry, excitedly pointed at the sky to show us "Sundogs".   Never heard of them before!  A day of learning first tamales then sundogs!  Not my photo of the one we saw, by the time I thought of taking a photo it was gone.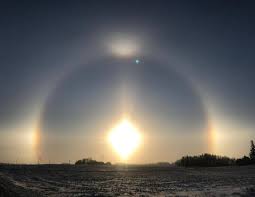 Official explanation: "Sundogs are colored spots of light that develop due to the refraction of light through ice crystals. They are located approximately 22 degrees either left, right, or both, from the sun, depending on where the ice crystals are present.  They can be seen anywhere in the world during any season, but are not always obvious or bright."
Advent time!  Enjoyed by us both